A group of award-winning filmmakers have decided to return their National Awards to the government and announced their support to the striking students at the Film and Television Institute of India – who called off their strike on Wednesday but said the protests against rising intolerance in the country and the Dadri lynching would continue.
The group of filmmakers includes directors Dibakar Bannerjee (Khosla ka Ghosla, Love, Sex Aur Dhokha and Detective Byomkesh Bakshi) and Harshwardhan Kulkarni (Hunterr), documentary filmmakers Anand Patwardhan (Jai Bhim Comrade), Rakesh Sharma (Final Solution), Nishtha Jain (Gulaabi Gang), editor Kirti Nakhwa (Hunterr), Paresh Kamdar, Kirti Nakhwa, Hari Nair, Indraneel Lahiri and Lipika Singh Darai.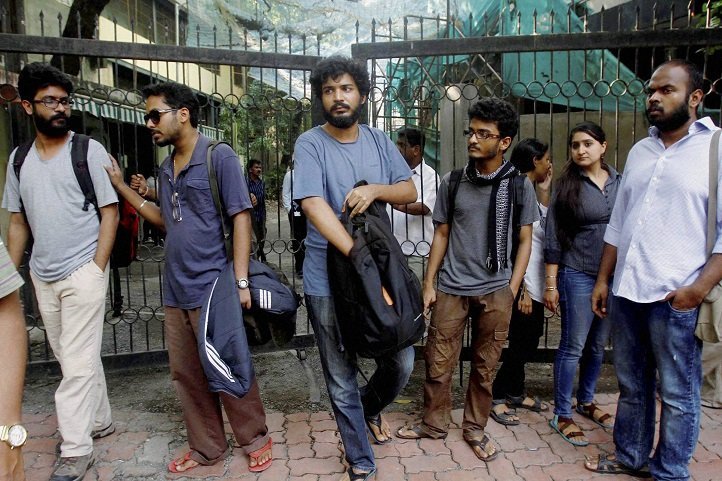 "We have been thinking about this for some time. The government is not addressing the FTII strikers issues. But also, the growing violence and saffronisation is worrying and the ruling establishment has been silent in the face of all these killings and lynching," Anand Patwardhan told The Wire .
In a letter to the President and the Prime Minister, the filmmakers referred to the murders of rationalists and writers like Dr. Narendra Dabholkar, Govind Pansare and M M Kalburgi.
"These are clearly not random acts of violence. People are being murdered for their beliefs and opinions. There seems to be no attempt to unravel the larger picture and bring to book extremist groups that believe in ruthless violence to eliminate those who hold a counter view from theirs. There has been no official condemnation of these groups and we question this silence."
Dozens of Sahitya Akademi award winning writers have returned their awards earlier in protest of growing intolerance and atmosphere of hate in the country. More than 400 artists and academics have also written to President about what they view as systematic spread of intolerance in the country.
It remains to be seen whether the government will continue to ignore these protests and call them manufactured. Either which way, things are fast approaching the tipping point.