According to a report released by System of Air Quality and Weather Forecasting And Research (SAFAR), the level of emissions from fireworks dropped by nearly 40 per cent this Diwali, as compared to 2016, says a PTI report.
SAFAR, a central government air quality monitoring agency, based its findings on a detailed study of air quality, sources of emissions and meteorological conditions which prevailed in the national capital during this period.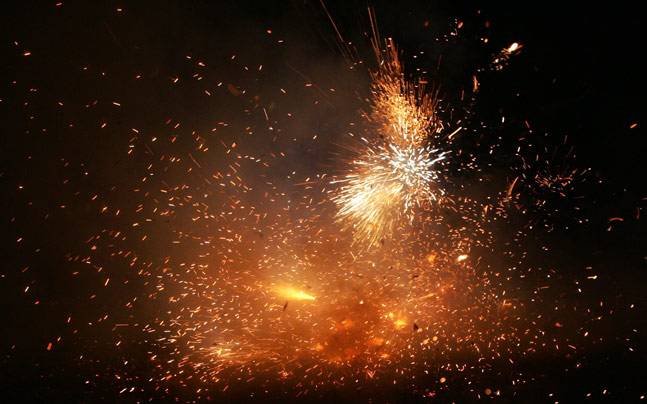 However, the question which arises here is that if fewer firecrackers were burnt, why were pollution levels this Diwali still alarming?
The study reveals that the level of particulates did shoot up on Diwali and also a day after Diwali. But this time, the air cleaned up faster this time due to warmer temperature and dry conditions. Also, the dispersion was quicker and air quality attained the pre-Diwali level within three days. 
Earlier, we had reported that a study by Goa-based research group Urban Emissions has concluded that Delhi Pollution would've been same if all unsold crackers were burst. Which means that the ban had no effect on pollution.
As compared to 2016, the air quality was good after Diwali. But this is largely because unlike last year when Diwali fell on October 30, this time it was on October 19 when smoke from stubble-burning regions in Punjab and Haryana had not reached Delhi.