A BJP leader in Assam has been suspended from the party because she reportedly attended a meeting organised by an NGO in solidarity with the Rohingya Muslims. Benazir Arfan, who is an executive member of the party was handed over the suspension letter through WhatsApp.
According to a report by ANI, Arfan was suspended from the party without being given a show-cause notice or a chance to explain.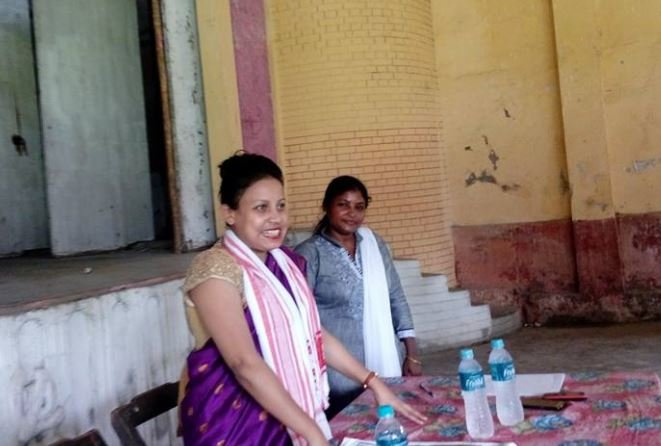 "Despite being an active BJP member, you posted in social media seeking support for a programme organised by another organisation in connection with a problem related to Myanmar, without initiating any discussion about it in party platforms," reads the suspension letter.
However, Arfan denied attending the event and said she wants justice. She also put up a Facebook post on Monday criticising BJP's "anti-Muslim" stand. In her post, she also questioned if it was a crime to express solidarity with Rohingya Muslims.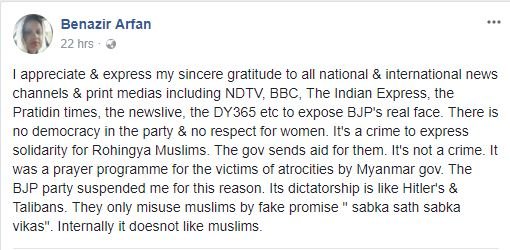 On Monday, Centre told the Supreme Court that refugees from Myanmar are a "very serious and potential threat to national security". The Rohingyas are "indulging in anti-national activities" and channelling laundered money, the government said in its affidavit in response to a petition filed by two men challenging deportation of Rohingya refugees by India.
(Feature image is representational | Source: AFP)