Days after news reports of a Pune-based couple scaling the Mount Everest, thus becoming the first Insian couple to ever do so, flooded media outlets, fresh allegations about the couple morphing their photos on top of Everest have surfaced, pointing to foul play. A probe has been ordered into the couple's claim.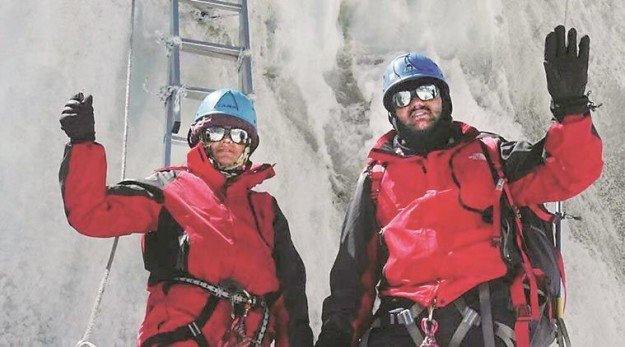 Tarakeshwari and Dinesh Rathod, who are serving as constables in Pune Police, had claimed on June 5 that they became the first Indian couple to scale the Everest on May 23. 
Pune Police Commissioner Rashmi Shukla told PTI : 
"Based on a complaint from some mountaineering organisations, an inquiry has been ordered, and till date the couple has not reported to duty,"  
Asked whether the police will get in touch with Nepalese authorities to verfiy the couple's claims, she only said, "a probe has been ordered" and refused to elaborate further. 
Surendra Shelke, one of the complainants and secretary of a city-based mountaineering association, had alleged that the couple had morphed pictures and there were several discrepancies in their version given about the summit, which can prove that they were making fake claims.
 "If you see the individual photos of Dinesh, he is wearing a red and black down jacket at the summit and in the couple photo at the top, both are wearing orange down jacket and yellow and black shoes.. It is next to impossible to change clothes and boots mid-climb as there is a danger of frostbite and we are cent- percent sure that photographs were taken either at a base camp or at a studio and later it was meticulously morphed or cropped," Shelke said.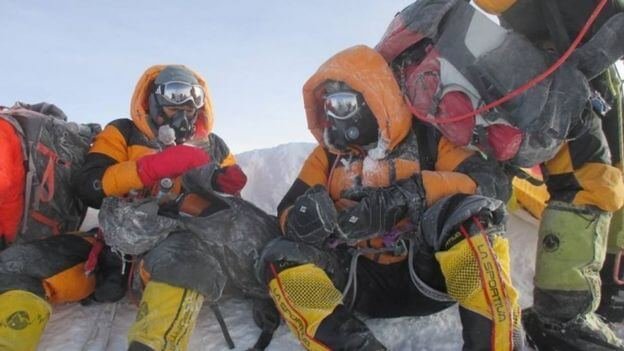 He added they even inquired with the mountaineers who were at the expedition between May 19 and May 24 and according to them nobody saw the couple beyond any of the base camps en-route to the summit. 
Shelke further said they have nothing personal against the couple. However, if the issue is not brought to light, a wrong message will go and young aspirants in the mountaineering field will resort to such tactics. 
Meanwhile, constable Dinesh Rathod told PTI that they have submitted all the certificates received from the Nepal government upon completion of the summit, along with other proofs to the investigating officer of Pune Police.
(Feature Image Source: Twitter/@indiatoday)