Remember Meldonium? The drug that enjoyed all the spotlight in the media after it was found in the bloodstream of Maria Sharapova during Australian Open 2016? Ever since that Sharapova press conference in front of the ugly carpet in Los Angeles, the tennis world has been in a frenzy.
Just over a month after that happened, superstars of men's tennis Andy Murray and Novak Djokovic have been airing their rather controversial opinion. 
Murray, speaking to the Daily Mail on April 16, called for the authorities to tackle this issue head-on, saying it sets the right precedent to ban someone like Sharapova, if she was tested positive — there should be no special treatment for big stars, he said.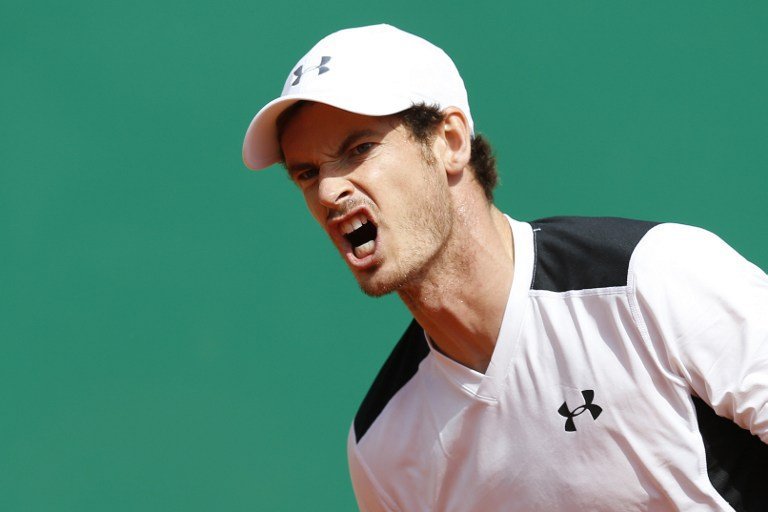 He went on to say this:
I have played against players and thought, 'They won't go away' or 'They don't seem to be getting tired.' Have I ever been suspicious of someone? Yeah. You hear things. It's harder to tell in our sport as people can make big improvements to a stroke or start serving better because they have made technical changes. If it's purely physical and you're watching someone playing six-hour matches over and over and showing no signs of being tired, you'd look at that.
Obviously, you don't need to be a rocket scientist to figure out who he is talking about here. But hey, he did not name any names so we won't go there either.
On a *completely unrelated* note, World No. 1 Djokovic asserted that he has no doubt over the integrity of his sport unless there is hardcore evidence. Speaking on the sidelines of the Laureus Sports Awards, where he won the Sportsman of the Year award, Djokovic said:
Of course, there is some speculation, some rumour. The media is trying to create the stories and so forth. As long as there is no proof that somebody is doping, the sport is clean. We will keep it that way. I am actually proud of the integrity of our sport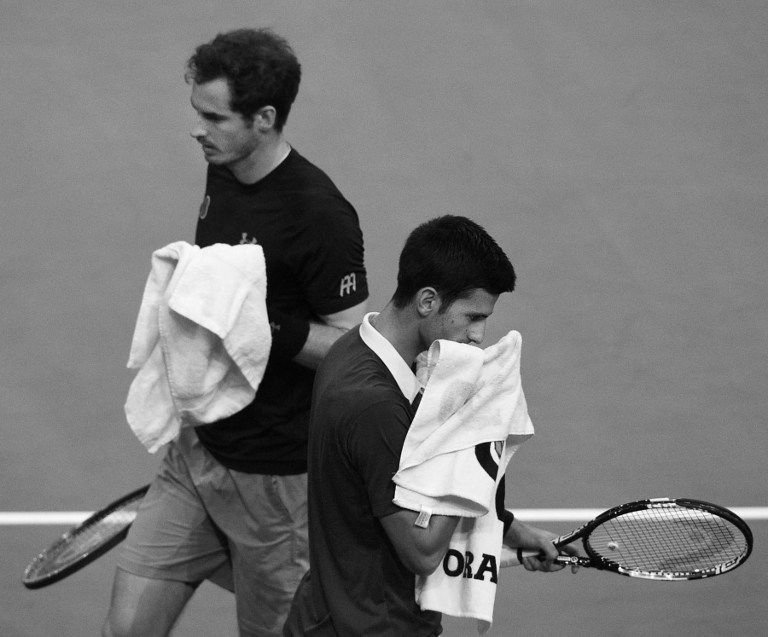 The Washington Post took this a step further and made an analogy no sport lover would like to hear. In a piece titled, Djokovic isn't accused of doping, but he sounds eerily like Lance Armstrong, the author made this observation:
When the French sports newspaper L'Equipe reported in 2005 that Armstrong doped to win his 1999 Tour de France, his response was similar to Djokovic's defense of tennis. "Unfortunately, the witch hunt continues," Armstrong wrote on his website then. "That article was nothing short of tabloid journalism." Until, of course, those accusations about Armstrong proved true. Perhaps Djokovic should consider choosing a different tactic when sticking up for his sport.
Over-reaction? Media fueling the fire? But it doesn't help when players on the circuit make pointed comments like these, it certainly doesn't help the sports' cause.
And then there is Boris Becker, legendary tennis player and incidentally, Djokovic's coach. Calling Murray's comments 'out of order', he said this during the Laureus Awards.
Unless it's proven, they are 100 per cent innocent. So to assume something because somebody has won a grand slam or is fitter is totally out of order. Andy is one of the fittest players on the tour – he often outlasts players and nobody is questioning his ethics. I believe 100 per cent Andy is clean. Roger (Federer) is clean, Rafa is clean, all these guys are clean. Novak gets tested a lot. That can mean twice in a grand slam.
Obviously, all this talking is taking us nowhere close to a resolution but we just hope it doesn't get anywhere near as ugly as the Lance Armstrong saga. 
Or, like Djoker fans would like to think, maybe Murray is just jealous?