Cab aggregator services have become the only solace for easy transportation in urban spaces. However, a 24-year-old differently-abled woman's ordeal is now raising serious questions on whether these facilities are inclusive.
In a Facebook post that has been widely shared, Preeti Singh, a wheelchair user, has narrated humiliating experiences she had while riding in Uber cabs twice on Monday. Singh said she was snubbed by the drivers, who fussed over keeping her wheelchair on the seat next to hers.
Here's the post: 
One of the Uber drivers allegedly even made constant insensitive remarks that his car was getting ruined because of the wheelchair. The woman eventually got her brother to clean the seat after reaching her destination. 
Singh said this isn't an isolated incident. 
"I've tried complaining/suggesting about this issue in my earlier emails. In Delhi, CNG cars are a compulsion (mostly) but such is not the case with carriers. There is no place in the boots, there are no carriers and the drivers don't want to keep it on the seats! Even when they do most of the times it comes as a favour or such way they make me feel about it! (sic)."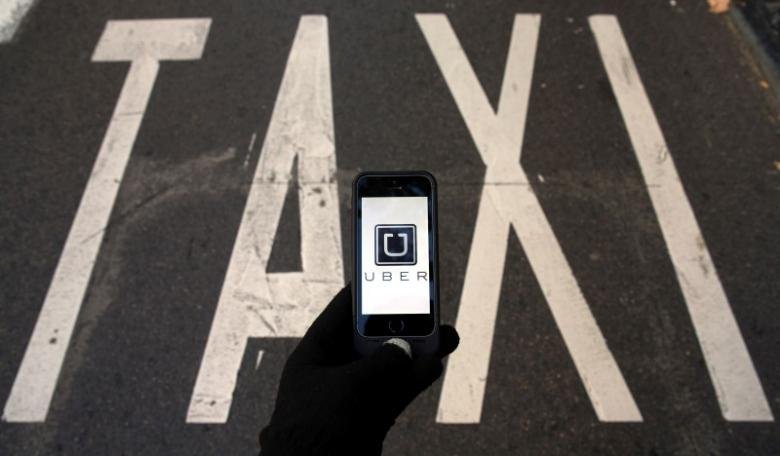 Singh says the company can take various measures to stop the rampant discrimination through training the drivers, updating the accessibility section and lastly by ensuring enough space in the trunk of the cabs sent to clients with a disability.
Uber responded some 14 hours later
Nothing caught Uber's attention, even a lengthy Facebook post and a repost on Twitter, for 14 hours till the story was covered by a media house. A representative from Uber then got in touch with Singh on Tuesday night and assured her that they will take necessary action.
Singh said they didn't specify the time for action but she is optimistic and would like to see the changes that Uber adopts in its services, making it more accessible to the differently-abled.
Speaking to NDTV, an Uber spokesperson said, "We sensitise all our driver partners to treat all riders equally and without discrimination of any sort… Uber has a zero-tolerance policy towards discrimination of any kind. We have been in contact with this rider to offer our support. We are internally reviewing the matter and will take appropriate actions based on the outcome of our review."
The episode meanwhile has drawn widespread criticism from all corners and social media users have come out in support for Singh.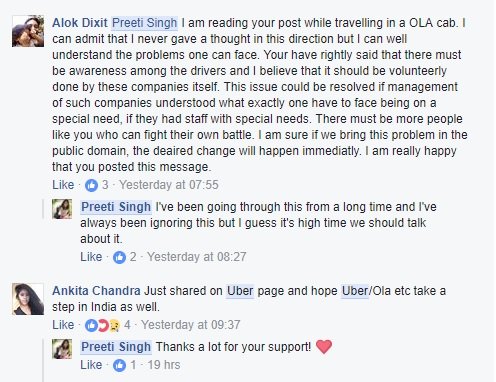 Feature image source: Twitter