All hell broke loose when Delhi saw its mercury dipping to 4 degrees Celsius this Monday. Not only was it the coldest day in the capital in the last 5 years, but it was also way colder than London. Yes, you read that right.
On December 22, London recorded a minimum of 10 degrees Celsius. Clearly, the dementors have left London for saddi Dilli. According to the BBC Weather Updates, Delhi recorded a lower temperature than London on Tuesday as well. Delhi's minimum temperature dropped to 5 degrees as against London's 9 and New York's 8. Need. To. Stop. Freezing.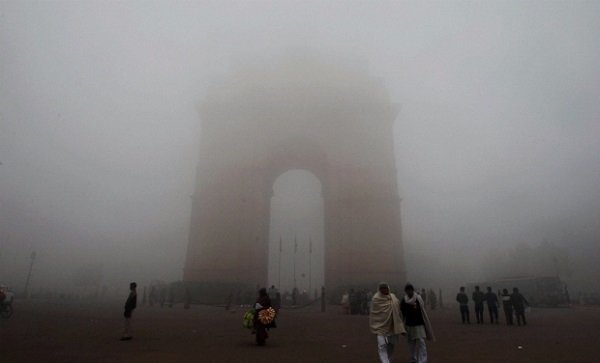 So, how did it affect poor frostbitten Dilliwallahs?
This Monday, dense fog played the perfect cold host to people coming to Delhi. As many as 97 flights were affected while a total of 109 trains coming from various parts of the country were delayed. Including mine.
Stuck with the other helpless passengers, I lost all hope of reaching the capital as the Rajdhani was running half a day late, that fateful morning. It is better not to imagine the outcome of the other trains, I suppose.
In other news, momo-wale bhaiyyas and chaiwallahs had a field day.
As usual, Twitter was abuzz with tales of Delhi's wintry affair. While some got political in true capital style, others started a cold war.
Mumbai: "Winter's here" Delhi: "Haha chutiye Mumbai wale" Siberia: "Hahaha chutiye Delhi wale" Iceland: "I forgive all your chutiyapa"

— Mihir Bijur (@MihirBijur) December 14, 2014
I just can't see her cry. No matter what. The visibility is so poor! #Delhi

— WeAreScrewed (@pranavsapra) December 22, 2014
FYI, the Met department has predicted a chilly Christmas with thick sheets of fog bound to fool your visual senses at night. Especially if you are behind the wheels. Happy Christmas!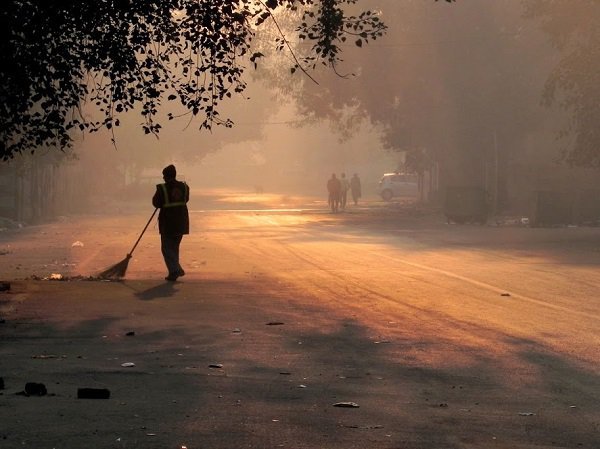 One can only hope that the cold won't play a party pooper this New Years' eve.
I suppose it's time to brace ourselves for a foggy welcome to the upcoming year!