Hours after creating history by becoming the first Indian gymnast to qualify for the Olympics, Dipa Karmakar clinched the gold in vaults finals at the test event of the Rio Games.
22-year-old Dipa scored 14.833 as her best effort to finish first in the women's vaults finals and win the gold in a rare such feat by an Indian gymnast in a global event.
Dipa came up with her gold winning effort in the first attempt itself and she scored 14.566 in her second and last try.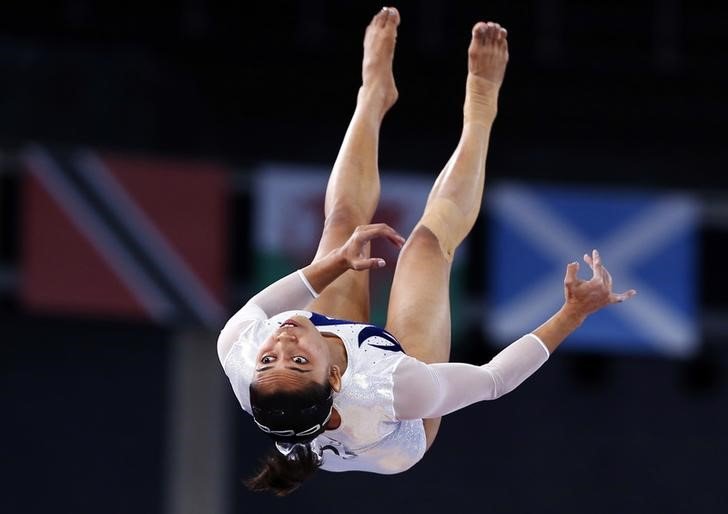 This gold won by Dipa in vaults has nothing to do with her Olympic qualification in the artistic event, which is an all-round competition.
Gymnastics officials said that Dipa's feat was the first time an Indian woman clinched a gold in a global gymnastic competition.
"No Indian has ever won a gold at a global event earlier and Dipa's gold is the first time this is happening. She has qualified for the Olympics and then has won a gold now. It is fantastic stuff," international referee Deepak Kagra told PTI.
Earlier in the day, Dipa created history by becoming the first Indian woman gymnast to qualify for Olympics as she booked a berth for the Rio Games after a strong performance at the final qualifying and test event here.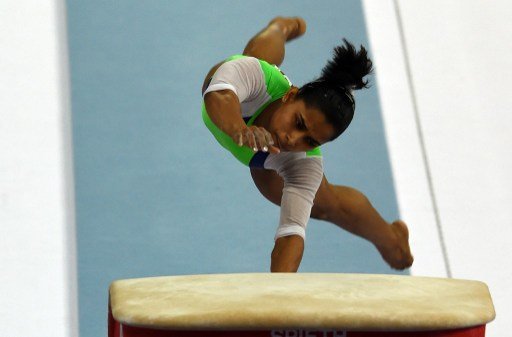 The Tripura girl garnered a total score of 52.698 points in the Olympics qualifying event to book a berth for artistic gymnastics in Rio Games to be held here in August.
Apart from being the first Indian woman, she will also be an Indian gymnast qualifying for the quadrennial extravaganza after 52 long years.
Since the independence of the country, 11 Indian male gymnast have taken part in the Olympics (two in 1952, three in 1956 and six in 1964) but this will be the first for an Indian woman at the Olympics.
The International Federation of Gymnastics (Federation Internationale de Gymnastique) has confirmed Dipa's Rio Games qualification in its official release.
"Following the Women's Qualification Competition at the Gymnastics Test Event in Rio, the International Gymnastics Federation (FIG) herewith confirms the list of nations and individual gymnasts that have qualified for the Rio 2016 Olympic Games," the world body said in its release.
Dipa has been listed as the 79th gymnast among individual qualifiers in the list of women's artistic gymnast who have qualified for the Rio Olympics.
Feature image source: AFP