The sad truth is beggars are a common sight in India whether it is on streets, in trains, at traffic signals, or elsewhere. Some of them have been neglected by society and have no other option, while others have been cruelly forced into it by more powerful people.
Do you have any idea how much these beggars earn by collecting coins the whole day? If you think on it then probably you'll zero in on maximum Rs. 100 per day. But this disabled beggar from Jharkhand has a different story to tell.
Meet Chhotu Baraik, a 40-year-old beggar who makes INR 30000 per month by begging.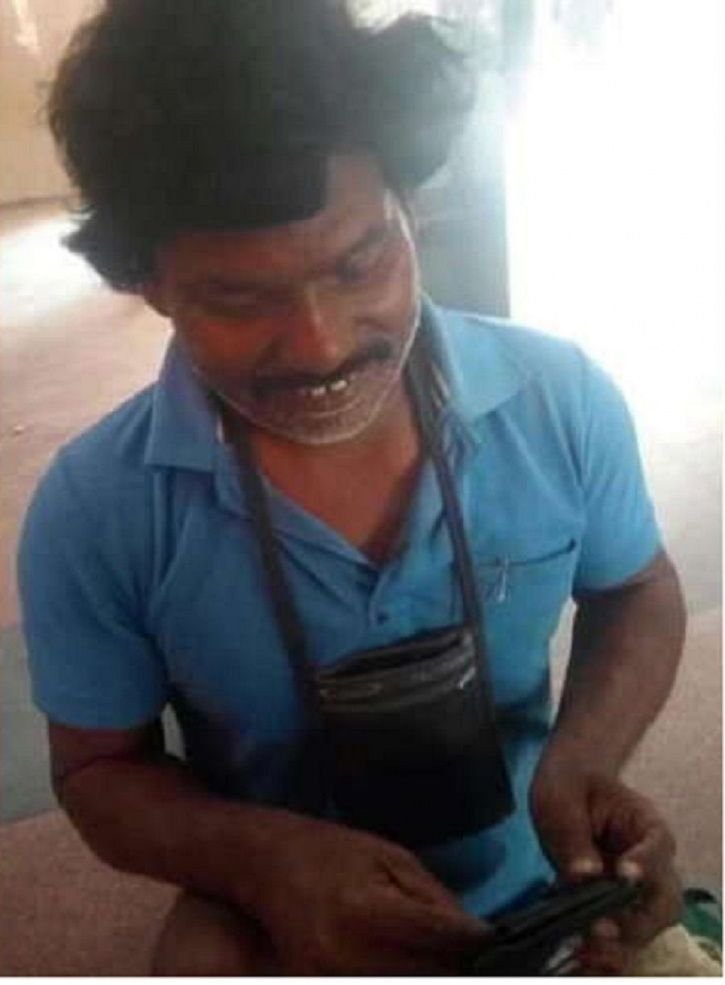 He is disabled from waist downwards and can be found at the Chakradharpur railway station. You can easily spot him in one of the many trains coming and going there. Apart from begging, he has other businesses too. He is a distributor of Vestige and sells its membership and health products to people.
Yup, that's his ID card.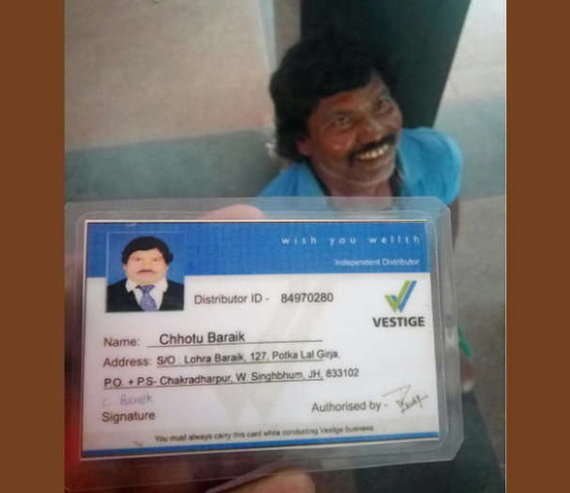 According to a Daily Bhaskar report, he earns INR 4 lakh per annum and he also owns a utensil shop in Bandi village of Simdega district and it is being run by one of his THREE wives. Yeah, you read it right. He has three.
He earns enough money to lead a comfortable life and take care of three wives.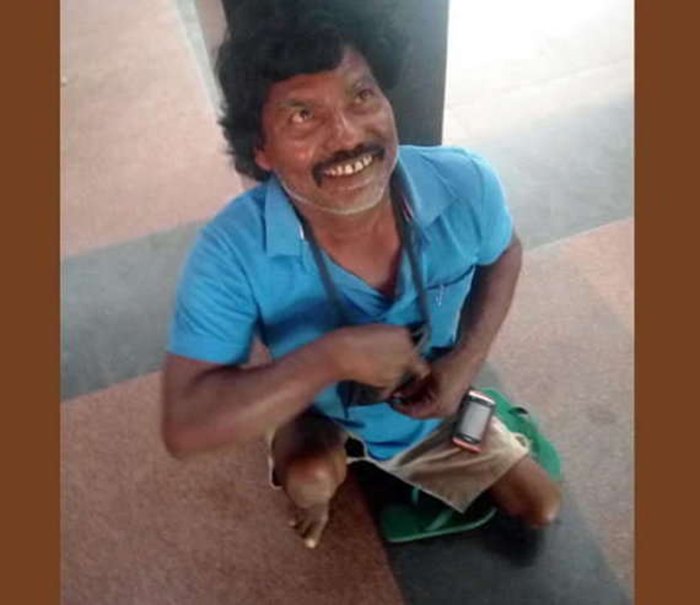 While some of us are still thinking to reach that whopping amount of 4 lakhs, he has already stolen the limelight.