India has four Olympic medals in shooting. Apart from wrestling, it's the country's best bet at Olympic glory. From Abhinav Bindra to Rajyavardhan Singh Rathore, India's medallists in shooting are household names — inspiring, winning and pushing the sport to new heights. It's not an understatement to say that India is one of the shooting heavyweights of Asia.
Which is why it's so important for the nation's shooters to book as many Olympic places. Because they have a solid chance of winning. And that's a big deal.
So when a shooter misses out on the Olympics by a whisker, it must hurt. An athlete's life runs in four-year cycles. Yes, there are world championships and Commonwealth and Asian Games. But there's nothing like the Olympics.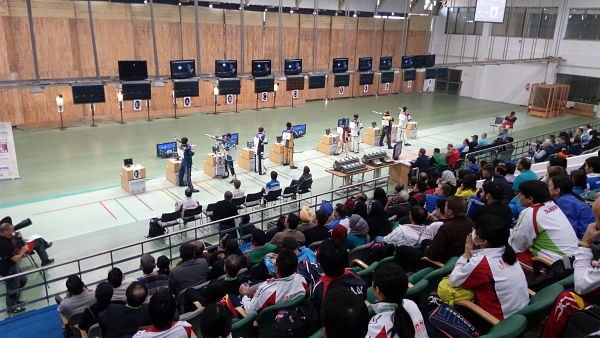 The top Indian shooters were in action in Delhi over the past week with quota places up for grabs for Asian nations. While there are those who've already sealed a berth, many were hoping to make it the first time. History beckoned. And when all the preparation comes down to that one shot and you can't make it, the blank wall staring back at you can be depressing.
ScoopWhoop covered the event at Dr Karni Singh Shooting Range and here's how some of the shooters reacted to the disappointment of missing out:
Mohammad Asab — Double Trap: Asab topped the  qualifiers and Ankit Mittal came in second as both men went through to the finals — where two quota spots were available and six shooters were taking part.
Judging by the way Asab shot in the qualifiers (score of 142), he was India's best bet. He had scored two points more than double Olympic medallist Fehaid Aldeehani (Kuwait). But then came a double miss. And out went the Olympic dream – by just one point. Asab eventually won bronze, but was crestfallen. He was surviving on painkillers after sustaining a shoulder injury a week back and had not trained for five days in the run up to the final round.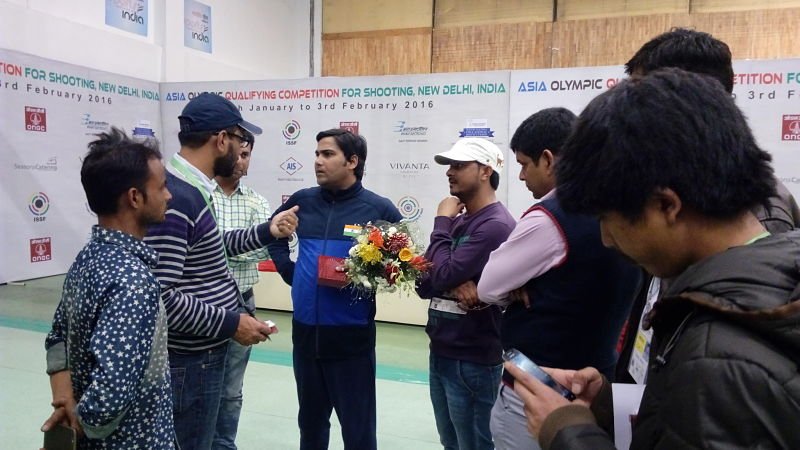 "The effect of the painkiller was running out. I was shooting so well and there was so much hope that I would make it. I tried my best, but it didn't work out," the Commonwealth 2014 bronze medallist said, almost on the verge of tears.
Akhil Sheoran — 10m Air Rifle: Young and upcoming Akhil was competing for the first time in a senior event and was in contention for an Olympic berth till the 13th shot at the 10m air rifle event (there are 20 shots in total). 
"My mindset was still like a junior and I was suddenly amid seniors so the sense of responsibility and pressure got to me. I keep telling myself that there will be a lot of chances in the future to qualify for Olympics. But as for dealing with this, I locked myself in my room for three hours, cried, called my parents and told them about missing out on a quota — it's obvious that I am sad, but there will be more chances later as well," Akhil told us over the phone.
Arti Singh Rao — skeet: She was disheartened but not completely. For one, it was the first time there were two Indian women in the skeet finals of an Olympic qualifying event. But Arti did admit that the shooters will have to pull up their socks in other quota events.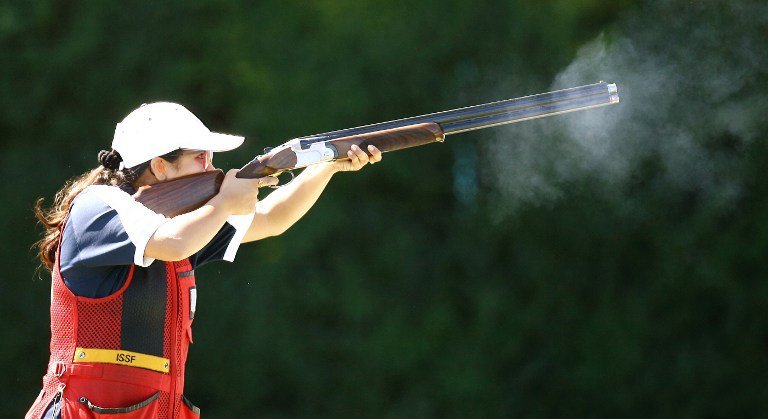 "For me it's harsh to lose out. You have all these things you were working towards and now there's a big blank wall in front of you without anything on it. One has to learn not to wait last minute for a quota and win it beforehand. That's the takeaway. There was major pressure because at the end of the day when you have only one quota and all six girls are vying for one spot — unluckily we didn't deal with the pressure very well. Next time we'll do better learning from this," she said.
Omkar Singh — 10m air pistol: The 31-year-old had to be in the top two out of five eligible shooters in his 10m air pistol final. That's because three shooters – from North Korea, South Korea and Japan – had already booked a quota from previous events. There couldn't have been a better chance. According to his coach, Omkar 'lacked the courage' to make it through, after a series of below-par shots did him in.
As for the shooter himself, he rued the missed opportunity: "I am not a computer that I can switch on and switch off when it comes to diverting my mind from this disappointment. I over-think about it and it gives me headaches so there's no watching movies or reading books to get away from this. What I've done is started planning for the next competition and think about this experience and what I can learn from it," he told us.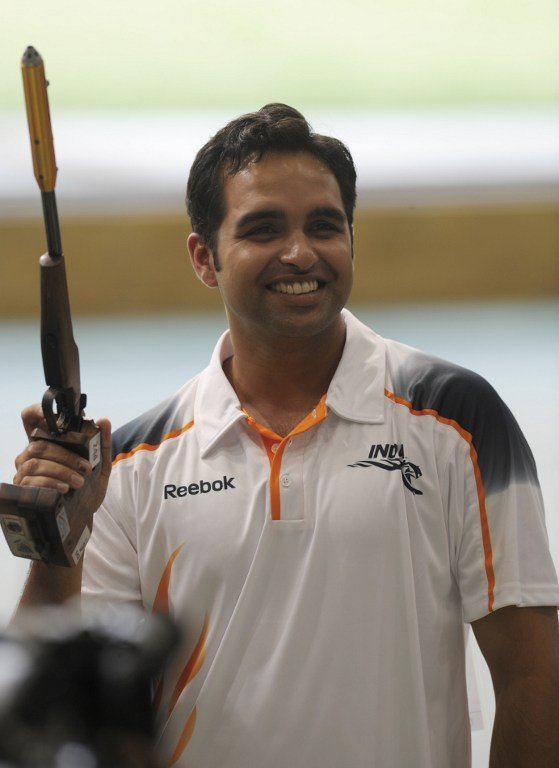 Saniya Sheikh — skeet: Another young shooter in action was Delhi's very own Saniya Sheikh. The two-time national skeet champion made it through to the finals after a shoot-off in the semis and it was always going to be an uphill battle to make it. However, her gun misfired and form deserted her when it mattered most. But Saniya is just 23-years-old and already one of the brightest shooting prospects of the country. She knows that, but it's not consolation enough.
"I hope I get better but I learnt a lot from this experience. I am disappointed, I had tears in my eyes. You can feel it, you can really feel it. I will just go and speak with my dad about missing out and it will all be okay. Next up I just have to get ready for the next competition," she said.
As for her misfiring gun, she added: "My gun gives me a lot of trouble and I am planning to buy a new gun in September. It does does weird things. I didn't have enough time to get used to a new gun before this event because I have to go to Italy and get a stock for myself and then need two years for the gun to fit my body."
This was the last chance for Asia's shooters to book Rio 2016 quotas. However, countries win quotas and not individual shooters — which means the association can swap shooters for those who missed out. For example, Mohd Asab can be sent in place of another shooter who booked a quota because the association thinks he has a better chance of winning a medal. However, this usually creates controversy.
Feature image source: AFP