Forget nationalism, forget patriotism. Unless you're suffering from paralysis, an individual is expected to stand up whenever the national anthem is played as a mark of respect or at least out of common decency.
But apparently, it looks like former Jammu and Kashmir Chief Minister Farooq Abdullah doesn't believe in these things. At least, that's the message he sent to the nation on Thursday, when he was caught on camera talking on his mobile phone while the National Anthem was being played during Mamata Banerjees swearing-in ceremony.
State chief secretary Basudeb Banerjee requested all to stand up for the National Anthem at Red Road in Kolkata where the ceremony was being held.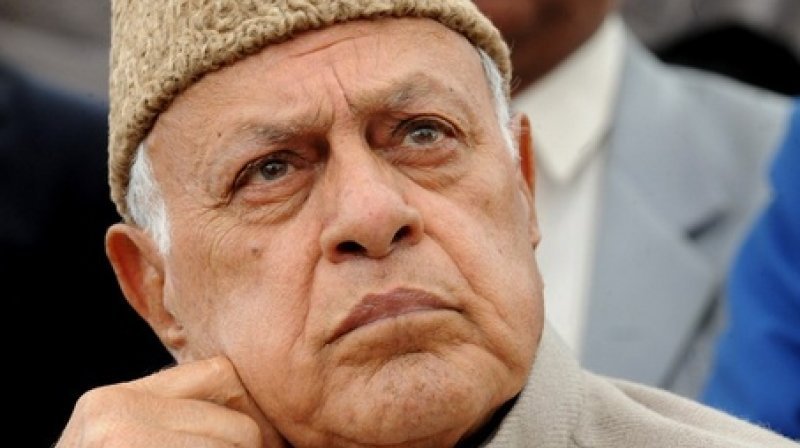 Abdullah, also the National Conference president, was seen talking over his mobile phone when everyone was standing in attention. Standing next to him was RJD leader Lalu Prasad.
Watch the video below:
What could've possibly been so important, that the phone call took precedence over the national anthem?
When confronted by the media, Abdullah refused to comment. 
Reacting to the incident, BJP MP from Rajya Sabha, Subramanian Swamy termed his actions as a "breach of propriety" and also demanded an apology, reports ANI.
Senior Congress leader Ambika Soni said "I really dont know what happened. But, whenever the national anthem is being played, we all should stand at attention."
And as expected, Abdullah was ripped apart on Twitter for his insensitive action.
(Feature image source: Twitter | @ANI_news)