Like many years before this, fireworks wreaked havoc in Delhi this year by taking air pollution in the capital to new records.  But turns out they've done even more this time. The founder of NGO Goonj says that a firework gutted the organisation's Delhi centre destroying tons of material that could have been used for relief work.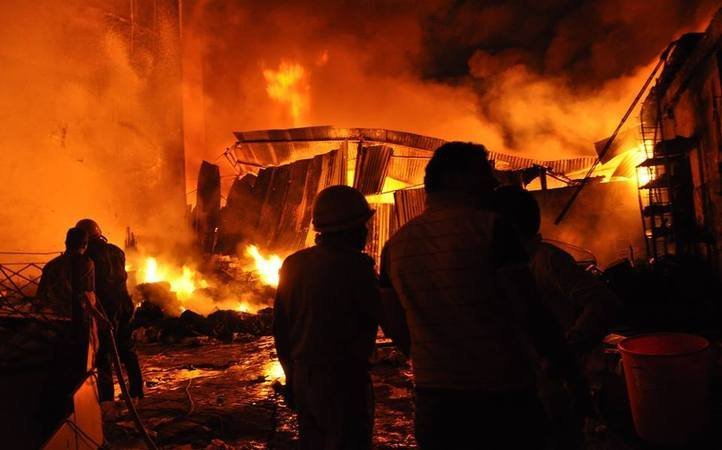 Source: Anshu Gupta's Facebook post
In an anguished Facebook post, Anshu Gupta said that while he was running a campaign to raise awareness about the adverse effects of fireworks, one of them destroyed the work they had done over the past several months.
According to the post, tons of woolen clothes and blankets which could have proved very useful for lakhs of people in winter, have been turned into ash .
" 7 hours of un-manageable fire, 10 fire brigades till 2 am on Diwali night. 3000 sq.ft of area, tons of material, where we all had put in our days and nights turned into ash !! Nothing much to say.. anger on this insane, menace, vulgarity called crackers!!" he wrote.
Gupta said that the team will fight back despite a huge loss of money and space, as response for requirements will be comparatively slow for a while.
Here's his Facebook post
Although Goonj has in the past complained about people sending them trash as donation s in the past, this is perhaps one of the worst crisis faced by the NGO. The NGO has been working tirelessly towards disaster relief and  humanitarian aid across the country, and has been successful in touching the lives of lakhs of people.
The tragedy is perhaps just indicative of how things can go horribly wrong thanks to the widespread and indiscriminate use of fireworks in our cities. There's little doubt that the NGO will bounce back, and it may be soon time to show just how much we care by giving them all the support they need.