Novak Djokovic displayed his full acrobatic repertoire to capture a third Wimbledon title with a 7-6(1) 6-7(10) 6-4 6-3 victory over seven-times champion Roger Federer on Sunday, July 12.
The Serbian world number one got over the disappointment of squandering seven set points in a gripping second set to wreck Federer's dreams of a record eighth Wimbledon trophy and 18th grand slam title.
Djokovic now joins his coach Boris Becker on three Wimbledon titles, taking his grand slam haul to nine ahead of the likes of Andre Agassi, Jimmy Connors and Ivan Lendl.
Djokovic displayed his determination to win a ninth major by stretching and sliding after the ball to all corners of the court to douse second-seeded Federer's firepower.
After swiping away a forehand winner to end a two hour 56 minute contest that never quite reached the heights of last year's five-set epic, when Djokovic also ended Federer's bid for an 18th grand slam title, he roared to the skies.
The 28-year-old Serb then knelt down and plucked up some of the cherished grass and put it in his mouth.
"He (Federer) makes you push your limits, work hard and win every single point," 28-year-old Djokovic said on court.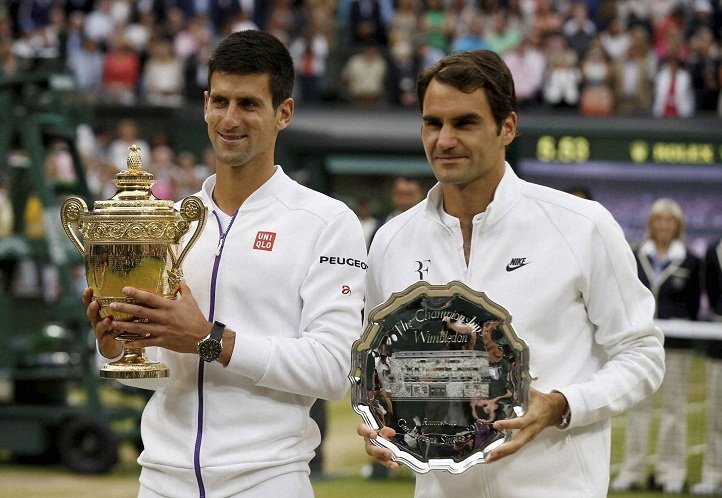 "I have to say it's a big challenge playing against Roger. A lot of players of my generation have looked up to him and followed his lead."
Second seed Federer scored the first blow in the final, breaking for a 4-2 lead but Djokovic hit back immediately.
The Serb's often under-rated serve bailed him out at 5-6 in the first set when he saved two set points and he then ran away with the tiebreak, winning it 7-1 as Federer crumbled.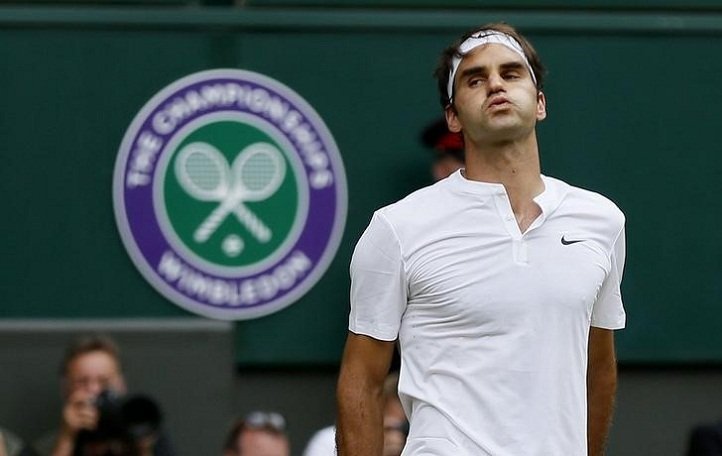 Djokovic had already wasted a set point in the second set before an epic tie-break.
The clinical Serb was 6-3 ahead and seemed to have the final in his pocket, but Federer showed incredible fight to stay in the final and provoked an explosion of noise heard halfway across London when he cut off a backhand volley to eventually take the breaker 12-10.
It proved the high point of the afternoon for the Swiss maestro though and his level dropped sharply as he was broken early in the third set.
A short rain delay halted Djokovic's progress, but when play resumed the fire had gone from Federer's belly and he was powerless to stop the top seed's march to victory.
Read More: