On Sunday, Zee Media chairperson Subhash Chandra announced that none of their media outlet will cover the Champions Trophy match between India and Pakistan "in support of armed forces". 
A day after, the media group's English newspaper DNA carried a blank page in place of a report on India's stellar victory over Pakistan on Sunday.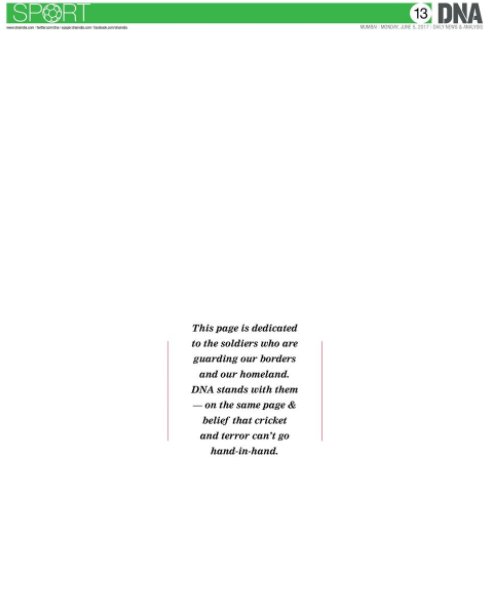 In an editorial that was also published on the front page, the newspaper palpably lauded its own move while saying that there are still some who are "too weak to resist the temptation".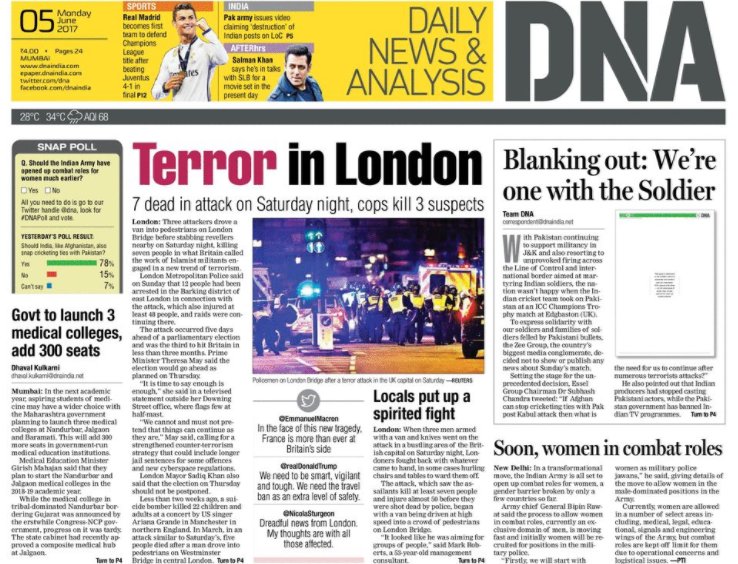 On Sunday, Subhash Chandra, in a series of tweets, asked if government has stated that terror and talks can't go together, then how come terror and cricket can go together? 
He also said that BCCI "should have refused to play with Pakistan" to give a strong message globally but they only care about the money. 
India launched their campaign in the Champions Trophy with a resounding 124-run victory over Pakistan in Edgbaston on Sunday. India made 319 in 48 overs, thanks to fifties from Virat Kohli (81*), Rohit Sharma (91), Shikhar Dhawan (68) and Yuvraj Singh (53) – and that target was recalculated to a 289-run target in 41 overs for Pakistan after rain interrupted play multiple times. 
(Feature image source: screenshots from DNA e-paper)