In a shocking revelation of abysmal healthcare facilities in rural Madhya Pradesh, a government doctor allegedly conducted post-mortem of a deceased on a tractor trolley under a tarpaulin, a Hindustan Times report says. 
On Sunday, a local teenager girl from Simariya village in Panna district was electrocuted when she touched a live electricity line lying on the ground. While the girl died on the spot, the villagers took her to Simariya Primary Health Centre in a tractor-trolley for autopsy.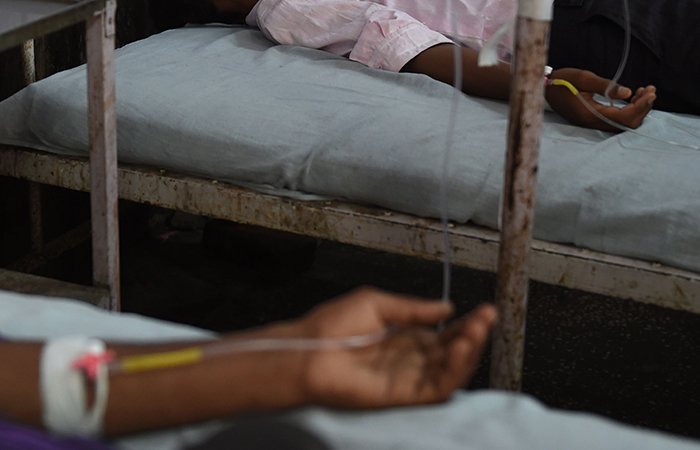 However, the doctors and his staff examined the corpse on the trolley itself while some locals held a tarpaulin cover over them as it was raining. While the villagers alleged that the doctor conducted autopsy on the trolley only, doctors and police officials denied the allegations. 
In his defence, Dr Verendra Singh Chouhan, Simariya PHC in-charge said he only inspected the deceased girl's injury marks outside on the trolley as it was dark inside the autopsy room. However, he admitted that he conducted the girl's autopsy later in the autopsy room. 
But Chouhan failed to come up with convincing answer when asked how could have the autopsy been done if it was dark inside the autopsy room, the HT report said. 
Police has also defended Chouhan and said no procedure was violated.  Meanwhile, a case has been registered against the electricity department for lapses that led to the death of the girl. 
(Feature image source: ANI screenshot)