After he started his hospital in Pune's Hadapsar area in 2007, Dr Ganesh Rakh noticed something rather unusual.
"Most of the mothers going through labour were worried about whether it's a boy or girl. Even during the nine months of pregnancy, the pressure or preference to have a boy is there," Dr Rakh said.
"It's really heart-breaking," he told ScoopWhoop over the phone from Pune. "I've seen mothers forgetting severe pains post-delivery due to their happiness due to the birth of a boy; and then there are mothers who cry, despite having no pain, when they are told that they have given birth to a girl."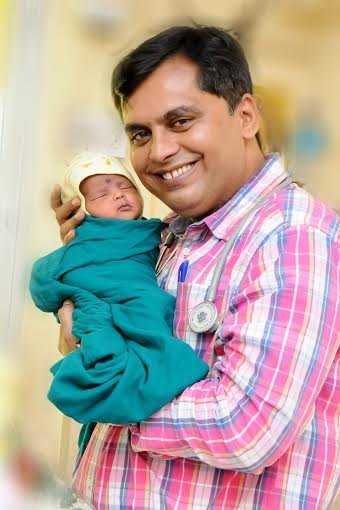 Dr. Ganesh Rakh | Source: Medicare Hospital Foundation Trust
He saw cases in which relatives, who had come to see the baby, left after learning that a girl was born. In others they fought over paying of the hospital bill, and at times parents sought a discount because a girl was born. Nothing of the sort ever happened if a boy was born.
Dr Rakh says he promised himself that he would do something to correct this. And on January 3, 2012, he took a rather unconventional decision.
"I decided to not charge for the delivery of baby girls," he said.
So while a normal delivery costs a patient Rs 10,000, and a caesarian delivery costs Rs 25,000, there is absolutely no charge if a girl is born. And since he took the decision, the doctor said he has waived the cost of delivering 432 baby girls so far.
What's more, the doctor and the 35 members of the hospital staff distribute sweets and cake to every patient if a girl is born.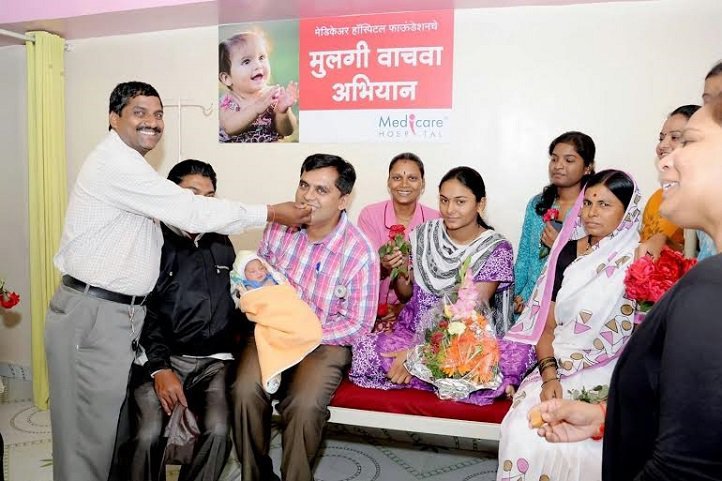 Celebration for the birth of a girl at Medicare Hospital | Source: Medicare Hospital Foundation Trust
"It's a small step, a way to fight gender bias and change mindsets," he said.
Why efforts like Dr Rakh's matter is the low sex ratio in India (914 females per 1000 males as per the 2011 census ) despite multiple awareness campaigns against foeticide, and policy initiatives like the ban on sex determination of foetuses. A 2012 United Nations report said India was the deadliest place in the world for a girl child and that Indian girl child aged 1-5 years was 75% more likely to die than an Indian boy.
Dr Rakh, who is a general physician, said that his decision initially received little response from his colleagues and other specialists working in the hospital. But he was adamant, and said the pledge would be adhered to even if it meant working 16 to 17 hours a day.
"The logic is to sustain the hospital and pay the salary of the staff through other services we provide and charge for at the hospital," he said.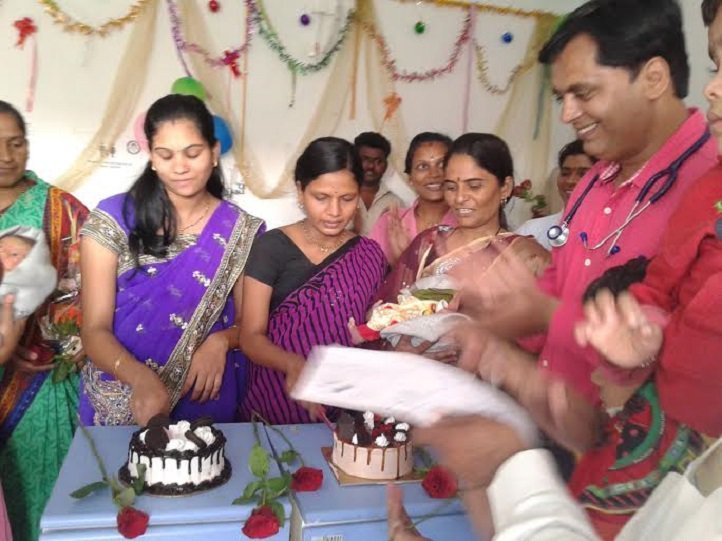 Dr. Ganesh along with hospital staff celebrating the birth of a baby girl | Source: Medicare Hospital Foundation Trust
Dr Rakh said he sees almost 50 to 100 patients in the out-patient department of the hospital to ensure the hospital's incomes don't dip.
"I've been working day and night for the last six to seven months," he said.
Rakh acknowledged that his policy had hit the hospital's finances, but it hadn't affected them badly enough to deter him from sticking to his promise.
The website of his hospital, Medicare Hospital Foundation Trust, displays a banner for the 'Save The Girl Child' campaign, while appealing for donations to keep the scheme running. But Dr Rakh admits that so far he's not received any money through this route.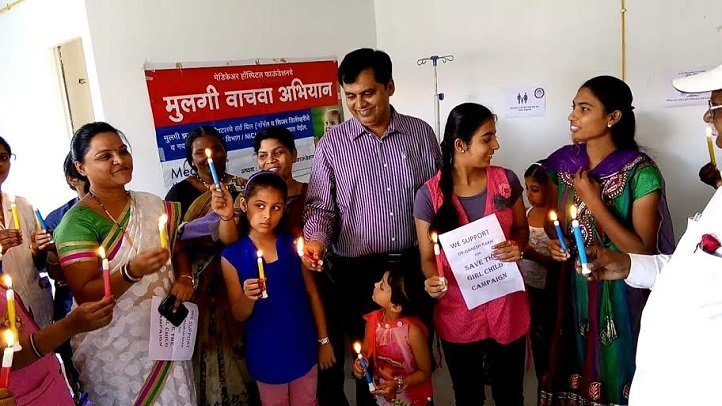 Dr. Ganesh Rakh along with activists during candle light vigil in support of 'Save The Girl Child Campaign' | Source: Medicare Hospital Foundation Trust
But thanks to his campaign, the doctor's now part of many campaigns to save the girl child. Dr Rakh says he has asked 5,000 doctors across the country to imitate his initiative and not charge for the delivery of a girl.
"People have to change their thinking," he said. "We give special counselling to parents who don't want a girl child."
Dr Rakh knows that his initiative is merely a baby step towards changing society's attitudes towards the girl child. But he's hopes that such small efforts will one day lead to a big change.