How tough is it to actually study your way into getting a degree? At a time, when some ministers and politicians are leaving no stone unturned to declare false educational qualifications or fake degrees, we searched for examples of sincerity and hardwork — age, class, gender, status — no bar.
The following extraordinary stories of Avinash Chaugule and Ingeborg Rapoport show us that sincerity, dedication and hard work do pay.
Never learned to quit
Chaugule, a 50-year-old employee in Maharashtra Chief Minister Devendra Fadnavi's office, cleared the Maharashtra Secondary School Certificate (SSC) board examination held this year. The best part — this sweet success came after 28 failed attempts!
Fadnavis took to Twitter to felicitate the staffer:
Congratulations to our employee from Mantralay Shri Avinash Chaugule to passClass10 board examination at the age of50 pic.twitter.com/yDCXqaqXCz

— Devendra Fadnavis (@Dev_Fadnavis) June 9, 2015
Chaugule, working as a peon in the ministry for the past 25 years, was trying to clear the SSC board examination, without losing his vigour, in pursuit of a promotion and eventually a higher pension after retirement.
"Students in the classroom would call me uncle and ask why I was appearing for the exam at this age. I would tell them it was for getting a promotion in my job. And people might have mistaken my identity several times, but on knowing the real identity, they always encouraged me. If the 7th Pay Commission gets implemented, it will help me immensely," Chauguley told TOI .
"My friends used to say what is the need… but I said that I would pass one day. This time, I studied all the question papers available for the previous year," he added.
Chaugule, who turned 50 on June 1 had always faced difficulty in understanding Mathematics, but his intense hard work finally paid off.
Doctorate At 102
Meanwhile in Germany, a 102-year-old German woman cleared the final test to receive her doctorate degree. She has become the world's oldest person to be awarded a doctorate!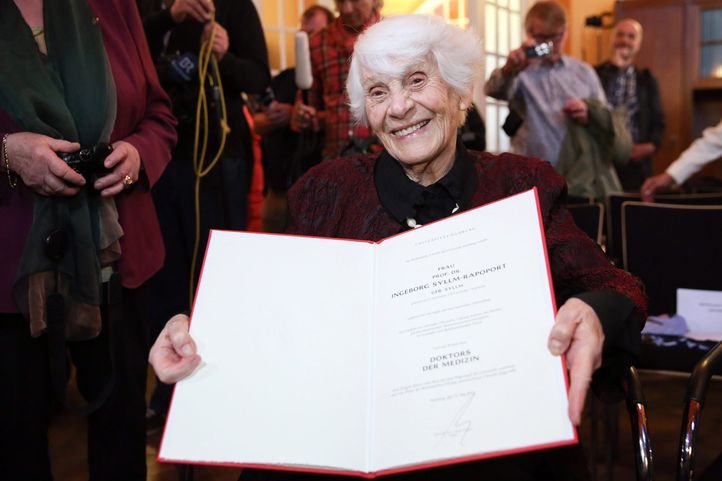 Rapoport had finished her medical studies in 1937 and wrote her doctoral thesis on diphtheria — a serious problem in Germany during that time.
But because of Nazi oppression she could not write her final exam then and had to wait almost eight decades before being awarded her PhD.
She was visited by three professors from University of Hamburg's medical faculty who travelled last month to east Berlin to test her on the work that she had carried out in pre-war Germany.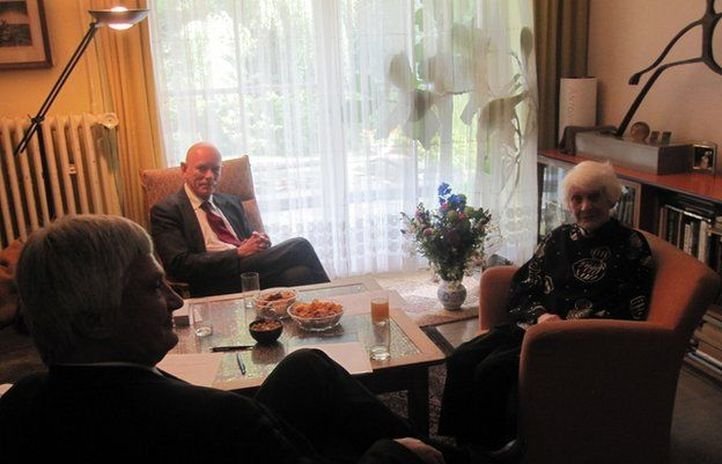 Source: BBC
Rapoport left no stone unturned to prepare for the final exam as she enlisted friends to help her research online about the developments in the field of diphtheria that had happened over the last 80 years.
"Age is an issue of mind over matter. If you don't mind, it doesn't matter," Mark Twain had once famously remarked. Many of us tend to quit at an early stage while trying to achieve our goals in life. There could not be any bigger source of inspiration than the 102-year-old lady who waited for 80 long years to get a doctorate degree and the man who took 29 attempts to pass his matriculate examination. Sometimes, it becomes hard to imagine what keeps people like these motivated for such a long period of time.
These stories set examples for each one of us to fight against all odds and instil a 'never say no' attitude in us.
Feature image source: Purple