On Monday, clashes broke out between doctors and relatives of a patient admitted at the Nil Ratan Sircar Medical College and Hospital in Kolkata.
The relatives alleged that the said patient died because of the negligence of the doctors. The attack reportedly led to two junior doctors getting injured. According to reports, one of the junior doctors 'suffered a deep dent in the skull'.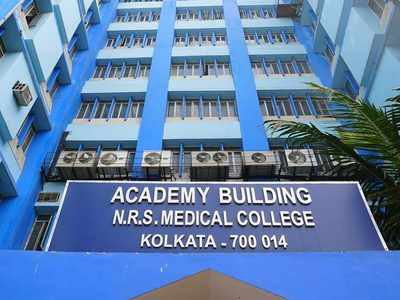 Doctors said that they were beaten by a group of 200 people who came on a truck on Monday night, according to Telegraph.
The incident led to a state-wide outrage on social media and otherwise, to demand safe working space for doctors. The doctors are wearing bandages and helmets as a sign of protest, according to ANI.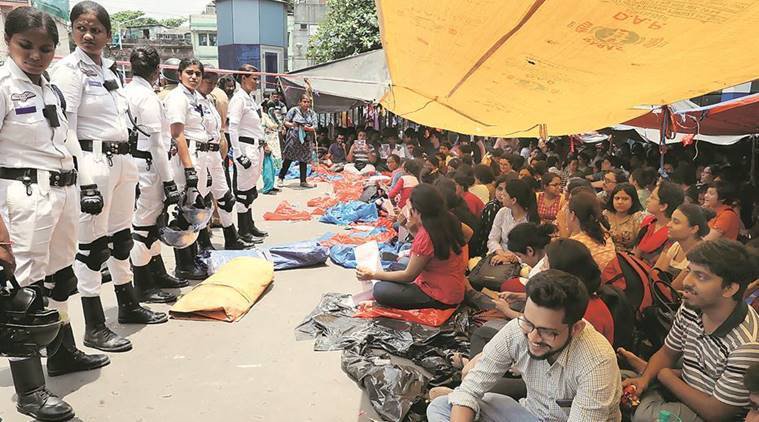 Healthcare services came to a halt as the junior doctors of multiple hospitals in West Bengal joined hands in solidarity and protested against the attack.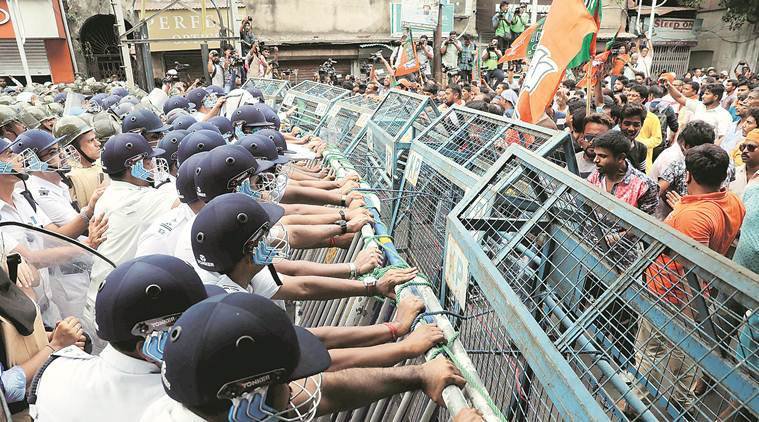 The protest has expanded to other parts of the country with AIIMS Delhi joining the cause. The Delhi Medical Association (DMA) declared a Black Day on Thursday.
Delhi: Members of Resident Doctors' Association of All India Institute of Medical Sciences (AIIMS) work wearing helmets & bandages, as a mark of protest against "worsening of violence against medical doctors in West Bengal." pic.twitter.com/Fgrv6Jtjdq

— ANI (@ANI) June 13, 2019
The IMA has urged doctors all around the country to wear black badges on Friday as a symbol of protest.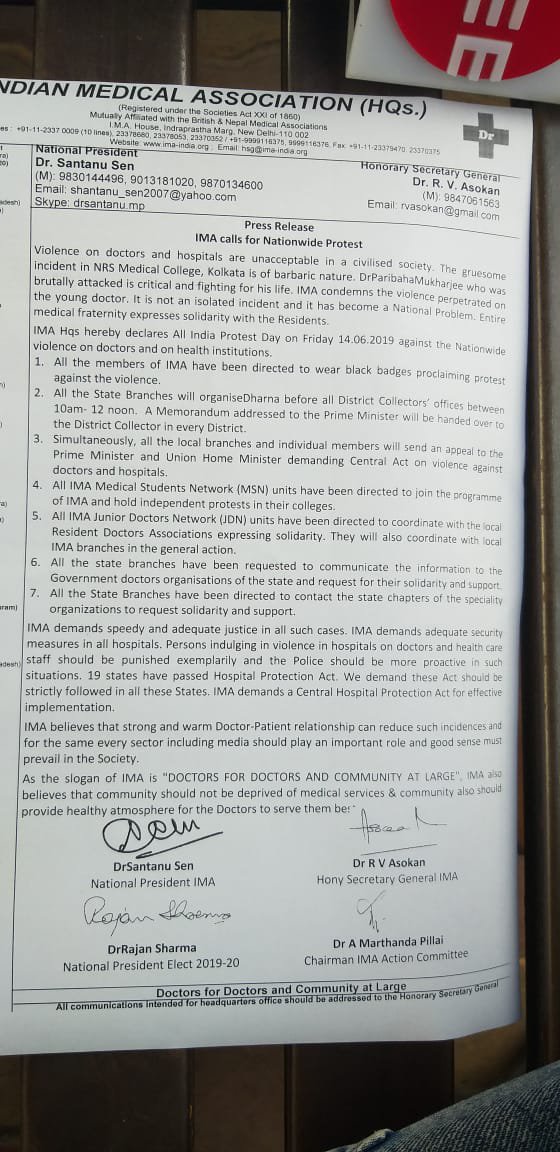 On June 13, West Bengal Chief Minister, Mamata Banerjee, issued a letter to the senior doctors in the state 'appealing them to take care of the patients. 
According to the reports, she issued a warning for the junior doctors to call in the strike and get back to work. She added that police also gets injured in the line of duty but doesn't go on protest.
The protest has not come to a halt as of now. Posts where doctors are treating their patients wearing a helmet are going viral.