Most times doctors work for long hours and sacrifice their personal lives for the sake of their patients. This is why being a doctor is both challenging and gratifying at the same time.
Like these doctors, who went out of their way to save the lives of those in need.
1. This doctor couple from Kalyan saved an Australian co-passenger's life while on a flight.
The couple, Dr. Nitin and Dr. Neeta Zabak were returning from their vacation from Australia when a co-passenger started sweating and lost consciousness. They immediately helped her regain consciousness.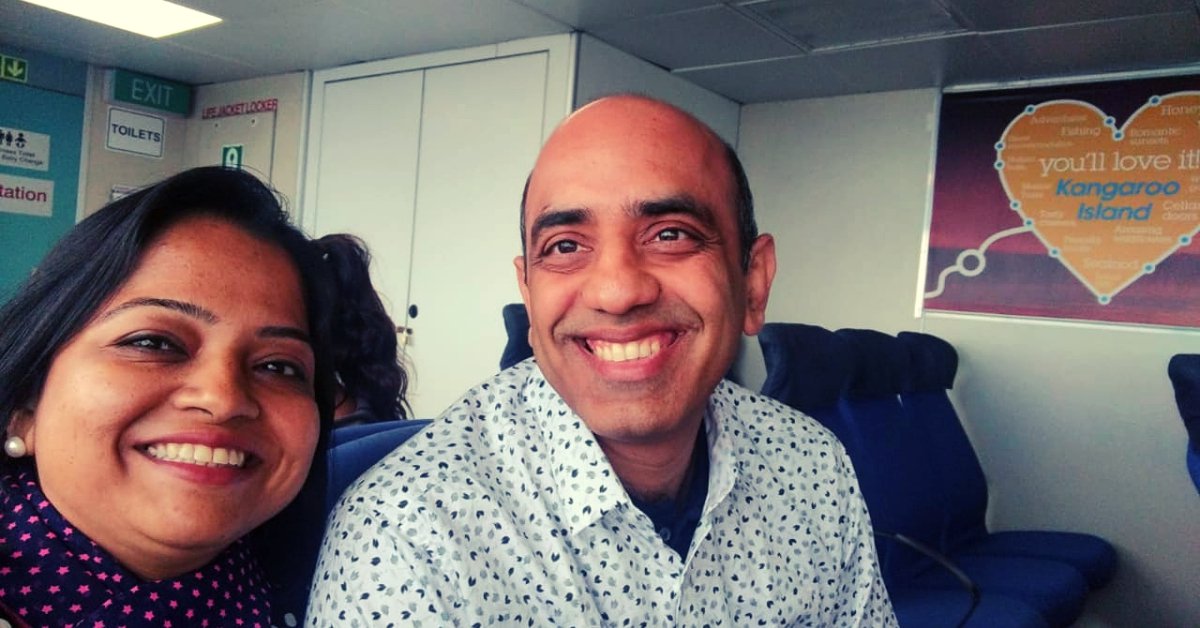 They also monitored her condition for the next few hours using the equipment available on the flight. And later they received a standing ovation by the staff. 
2. This doctor from Odisha carried a bleeding tribal woman for 10 km to the nearest PHC, post-childbirth.
When Dr. Omkar Hota got an urgent call from the pregnant woman's family, he saw that her condition was unstable. Without wasting any time, he ran for almost 10 km while carrying the woman on a cot, just so he could reach the nearest PHC.
Salute the sense of duty of young Dr Omkar Hota from Malkangiri Dist of Odisha. He is the true face of # NewOdisha & a symbol of Odia Pride. pic.twitter.com/iKBmVA75gX

— Dharmendra Pradhan (@dpradhanbjp) November 5, 2017
He was also felicitated by the Odisha CM for his dedicated service in healthcare.
3. This doctor from Odisha walked up a hill and crossed a river to safely deliver the child of a tribal woman.
Dr. Yagnadatta Rath, an ad hoc doctor, working at the Tumudibandha community health centre in Odisha, walked for more than 1.5 km to help a 23-year-old lady who went into labour while making her way to the health centre on foot.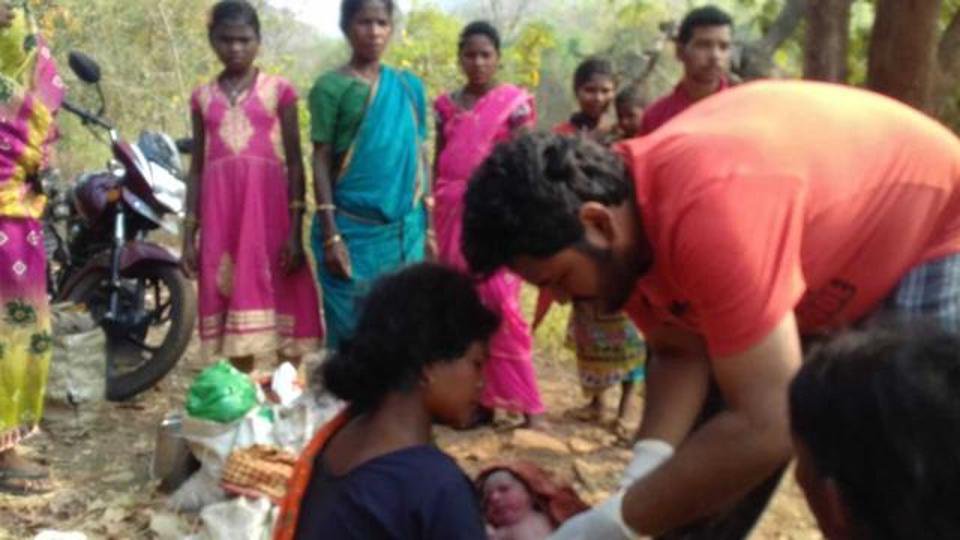 By the time he reached the spot, the lady had already delivered the baby but her placenta had not come out. This made her prone to several complications and Dr. Rath took emergency measures to help the woman and her child.
4. This doctor in South Africa hiked and swam across a river to reach his patients at a rural hospital.
After being obstructed by some protests, Dr. John Mitchell wrapped the medication in plastics, put them inside a bag and walked barefoot and also swam through a river to reach Zithulele Hospital, where he used to work.
5. This Indian army doctor saved around 70 lives at Mount Everest base camp hit by the devastating earthquake in Nepal.
As a part of the 30-member strong Indian Army expedition team to Mount Everest, Captain Ritesh Goel not only provided first-aid and stabilised nearly 70 climbers, but also managed 8 casualties with serious head injuries for about 14 hours before they were rescued via helicopters during the Nepal earthquake in 2015.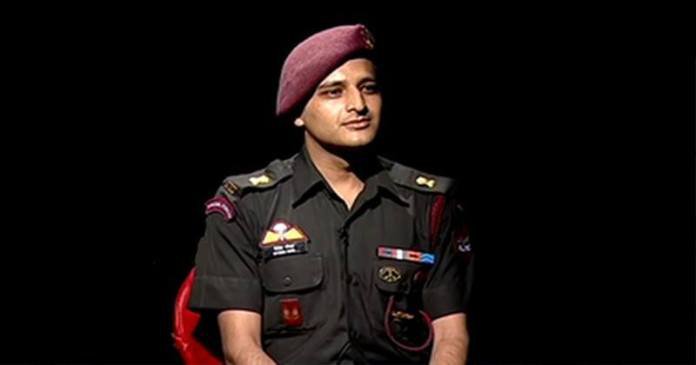 6. This IAF doctor saved a cancer patient's life on a flight.
After a Bangladeshi passenger suffered a cardiac arrest on board an Indigo flight from Pune to Kolkata, the crew announced if there was any doctor present among the passengers. IAF Group Captain Dr. TVSVGK Tilak volunteered to help.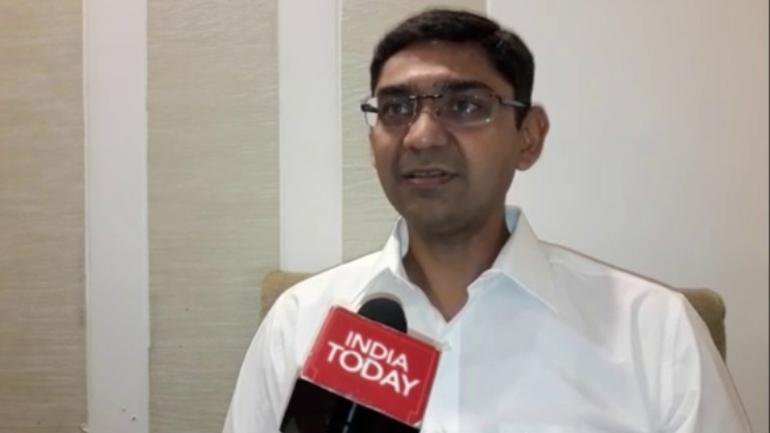 He performed CPR with the assistance of the crew and revived the patient within a minute.
7. This doctor helped a child escape safely from the ESIC Hospital, Mumbai in the event of a fire.
After a fire broke out in the hospital, Dr. Dinesh looked for the child he had operated a day before and carried the child to safety. While he successfully escaped the premises, he also inhaled smoke and sustained trauma injuries.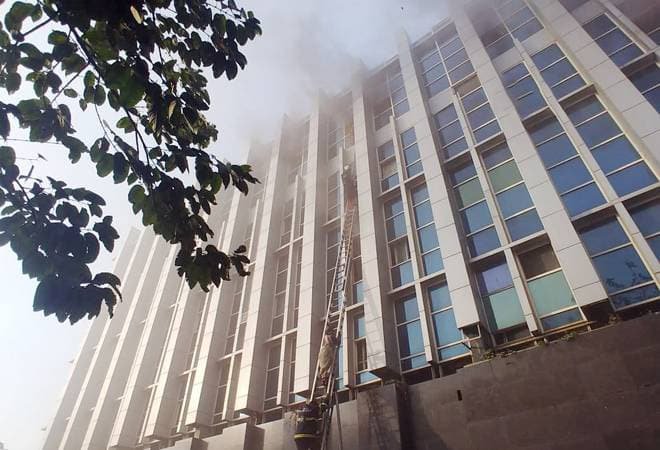 8. This doctor-turned-SP saved 3 men's lives hurt in a road mishap.
SP Sharvana Vivek, who is also a doctor, saved the lives of 3 accident victims while returning from an official tour. On seeing that the victims were lying on road in an unconscious state, he provided them first aid and took them to the nearest health centre in his official vehicle.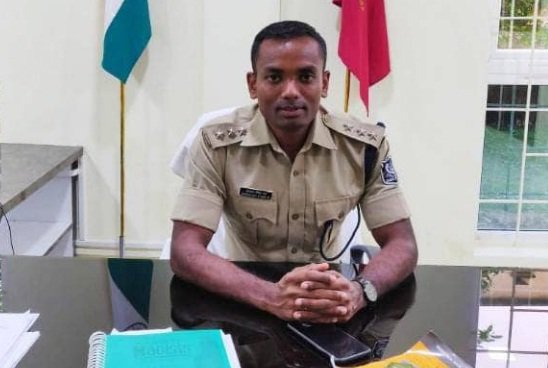 I salute the spirit of Shri Sharvana Vivek, SP, Rayagada for his timely help which saved 3 lives. It is selfless actions like these which binds our society with the thread of humanity. I appeal everyone to take inspiration from Shri Sharvana & come forwards to help those in need. pic.twitter.com/QA4R8FRZxe

— Dharmendra Pradhan (@dpradhanbjp) March 26, 2019
That feeling of saving a person's life and the magnitude of change they can bring by their honest efforts must be truly satisfying for doctors.