There's been a lot of hullabaloo about the IPL recently. It's almost like everywhere you look, there's something about Dhoni's level-headedness or Virat's mad skills. Among all the fuss though, it was fun to land on one article that really caught our attention. To be specific, this article by Sahil Rizwan on Buzzfeed. Now there's no denying that Virat Kohli's earned a lot of cool points over the last couple of months, but as usual, public perception tends to go south only too often, literally. Before the start of the Indian Premier League this season, the captains of all eight teams posed for a group picture, and looked pretty badass, or at least rather pretty, while doing so. While the photo went viral for a range of reasons though, one in particular 'stood' out.
A lot of people started thinking Virat was rockin' a boner in the picture.
VIVO #IPL 2016: Captains sign MCC Spirit of Cricket https://t.co/qaYY6pvdCr pic.twitter.com/yh313qPE9i

— IndianPremierLeague (@IPL) April 9, 2016
Twitter, as usual, erupted, with people wondering why he had a boner in the first place, to why he chose that specific position to stand in considering the circumstances. Sometimes, things are out of our control. I mean, there's a million things that can just set him off, like maybe he just really likes his red pants.
Here's a few of the reactions the Twitterati had to this unfortunate situation.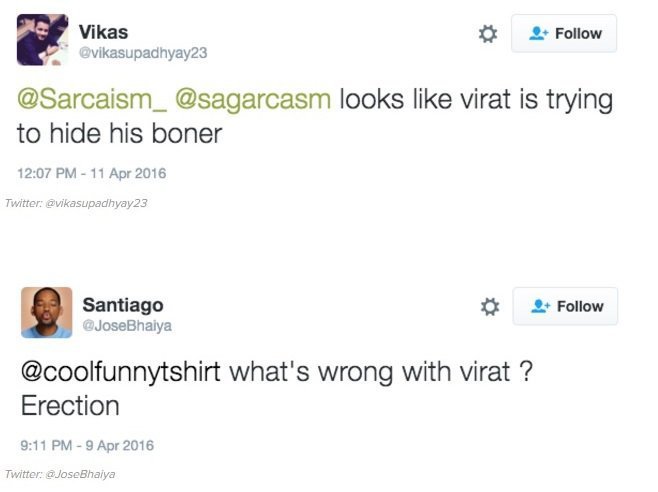 On closer look however, you can tell that it was actually Kohli's hand in his other pocket, combined with the angle at which the photo was taken, that caused this Freudian illusion.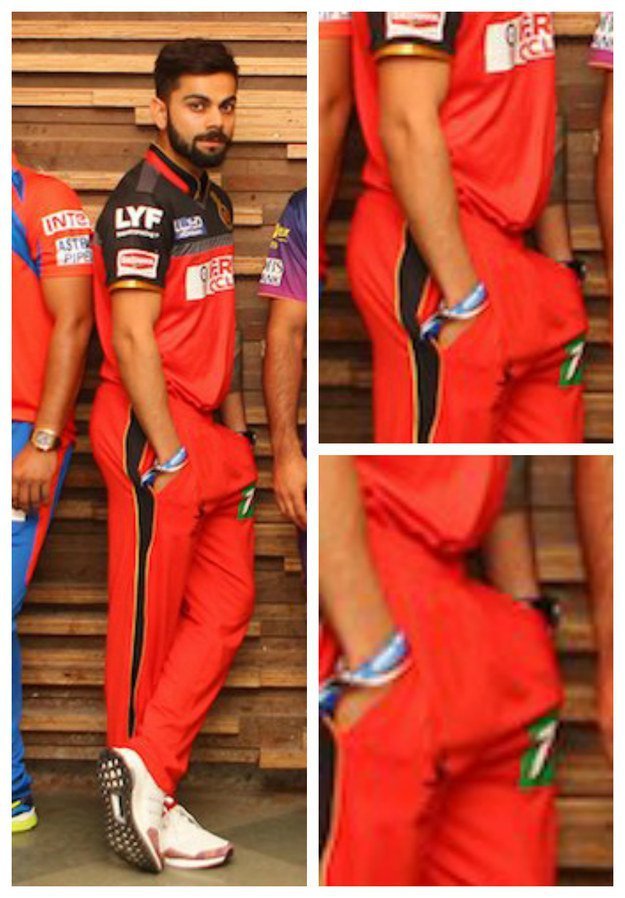 Always stand facing the camera Virat!
This story was originally posted by Sahil Rizwan on Buzzfeed.