Riding a wave towards the shore while standing or lying on a surfboard can be one of the greatest pleasures of life. But watching a bunch of cute canines surfing on the beach is even beyond that.
Recently, canines showed their surfing skills at the 7th annual "Surf City Surf Dog" competition in California as their owners and fans cheered them on.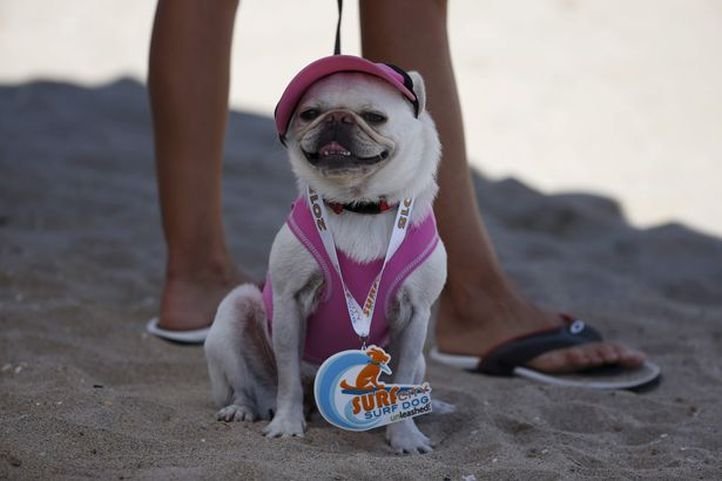 The event is part of the Double Dog Dare Surf Series, which includes August's dog surfing competition at Imperial Beach in San Diego.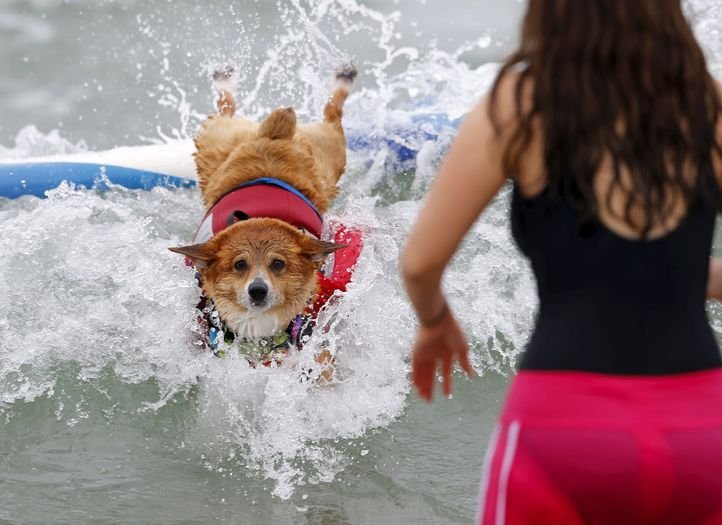 After getting a push into the breaking waves the dogs stood, sat and walked on the surfboard to the delight of the crowd. One or two even rode the wave in with their back to the beach.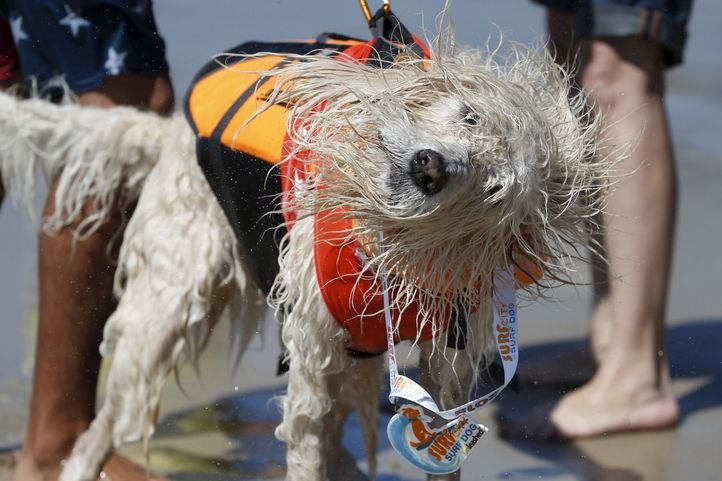 The dogs competed in four categories and were judged on skills such as the length of their ride and their confidence on the board.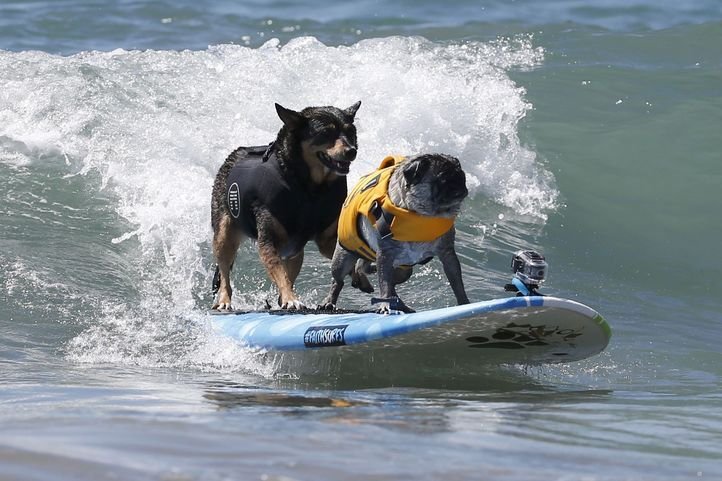 The participants not only rode alone but also in pairs showing off their enviable surfing skills.
Hundreds of participants took part in the event accompanied with their owners and giving a visual delight to the crowd in the Californian beach.