Donald Trump swept primaries in five Northeastern states on Tuesday, moving closer to winning the Republican presidential nomination as he easily defeated rivals Ted Cruz and John Kasich.
Trump scored victories in Pennsylvania, Maryland, Connecticut, Rhode Island and Delaware, US television networks projected. His margin of victory in each state appeared to be even larger than in his home state of New York a week ago, a major show of strength that sets the stage for a potentially pivotal battle next week in Indiana.
Democratic front-runner Hillary Clinton, already in control of the Democratic race, defeated challenger Bernie Sanders in Maryland, Delaware and Pennsylvania.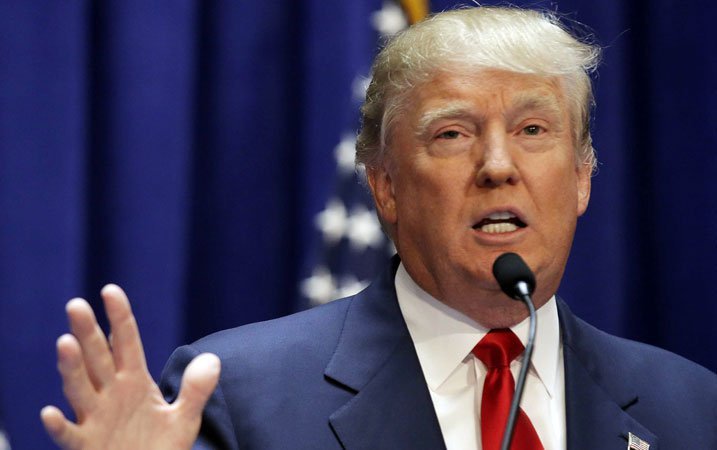 But in a surprise, Sanders was projected to have won Rhode Island. Connecticut's Democratic vote was too close to call.
Clinton, in a victory speech in Philadelphia, took aim at Trump for accusing her of trying to "play the woman card" in seeking to become the first female U.S. president.
"Well if fighting for women's healthcare and paid family leave and equal pay is playing the woman card, then deal me in," she said to cheers.
Although the race remains fluid, Trump's wins made it less likely that Republicans would choose their nominee for the Nov. 8 presidential election at a contested convention in July in Cleveland, an outcome seen by Cruz and Kasich as their only chance at the nomination.
"They should drop out because frankly they have no path to victory," Trump told a Time interviewer at a magazine event in New York honoring influential Americans.
Cruz, already looking ahead to Indiana's Republican primary on May 3, addressed a crowd in that state just as polls were closing in the Northeastern states.
"I got good news for you: Tonight, this campaign moves back to more favorable terrain," the US senator from Texas said in Knightstown, Indiana, inside the high school gymnasium made famous by the underdog movie, "Hoosiers."