After Britons voted for Brexit, U.S. Republican presidential candidate Donald Trump has said that Britons "took back control of their country" by voting to leave the European Union.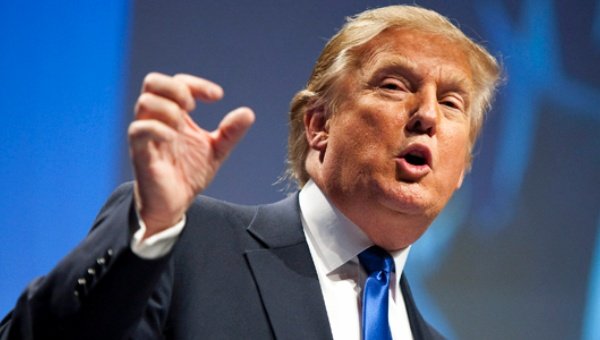 The presumptive Republican nominee, who is Scotland to reopen a golf resort, stopped to take a couple of questions from reporters after arriving in his signature helicopter at Turnberry near his clubhouse resort, a Scottish flag blowing in the wind.
Asked about the British vote, Trump said:
"They took back control of their country. It's a great thing."
"People are angry, all over the world, they're angry.. They're angry over borders, they're angry over people coming into the country and taking over. Nobody even knows who they are. They're angry about many, many things." he said.
Asked if he meant in the United States or United Kingdom, Trump said: 
"There's plenty of other places. This will not be the last."
Before the vote Trump had said he would be inclined to leave the EU.
On Friday he told reporters: 
"I said this was going to happen and I think that it's a great thing."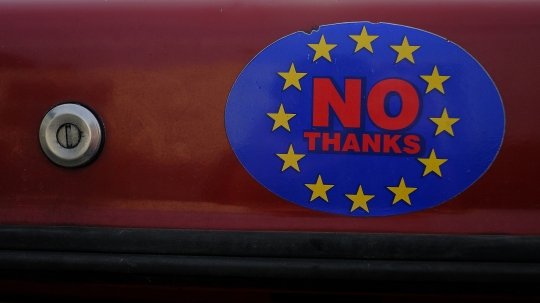 Wearing a white hat emblazoned with his "Make America Great Again" campaign slogan, Trump walked up the steps toward the clubhouse with daughter Ivanka and son Eric. Two bagpipers walking ahead of them.
Trump has exchanged insults with British Prime Minister David Cameron, who supported staying in the EU and said after the vote he would resign by October. Cameron had called the wealthy New York businessman's anti-immigrant policy ideas divisive and wrong.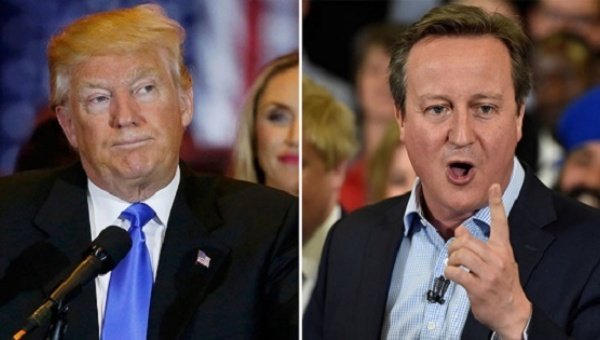 Months ago more than half a million Britons signed a petition to bar Trump from entering Britain, where he has several business interests, in response to his call to temporarily ban Muslims from entering the United States. British lawmakers decided against a ban as a violation of free speech.
The U.S. presidential election is slated for November 8.