With Aam Aadmi Party and Bharatiya Janata Party trading allegations over the murder of NDMC estate officer M M Khan last month, the family of the deceased has just about had enough. They have urged both sides to not "politicise" the issue and "let the inquiry be done in a fair and unbiased manner."  
"We don't want to get involved into politics. It's a matter of law and order and our request is that the investigation should be allowed to proceed without any politics around it so that the culprits can be brought to justice," 24-year-old Iqra Khan, the eldest of Khan's only three daughters, told ScoopWhoop.
Iqra, who's in the final year of MBBS at Jamia Hamdard University, Delhi, also said that she has been trying to get in touch with Prime Minister Narendra Modi through social media. However, she hasn't heard back from PM yet.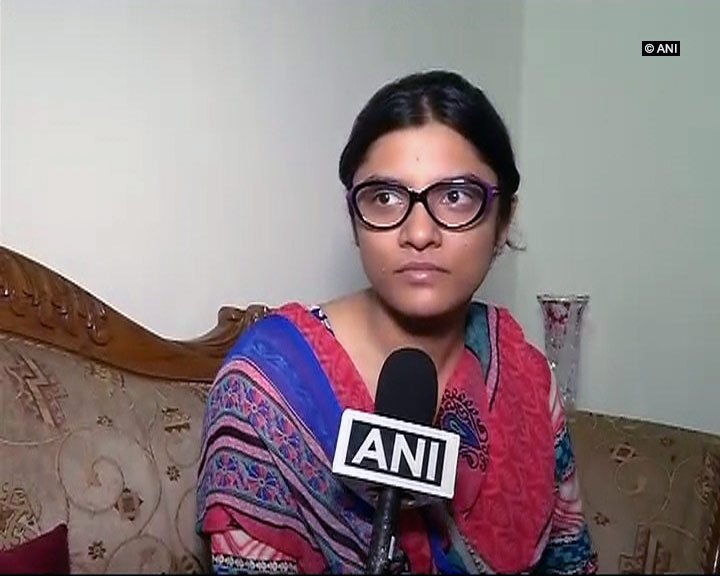 "Three days after his murder, I wrote to PM on his grievance redressal cell, urging him to help us in getting justice," Iqra said, adding,"after few days when I checked the status of my grievance, the complaint was closed." 
A law officer at NDMC, M M Khan was shot dead outside his house in Delhi's Jamia Nagar on May 16. He was murdered a day before he was scheduled to pass the final order on the lease terms of a hotel which was functioning on a property leased out by the civic body.
Initial investigations had led Delhi Police to the arrest of a hotel owner Ramesh Kakkar who according to AAP was close to the BJP MP from East Delhi, Maheish Girri. Reports said Khan had refused a bribe of Rs 4 crore from the owner to avoid shutting down the hotel. Kakkar had hired three contract killers and had promised them Rs 2 lakh for killing Khan. 
The allegation had triggered a war of words between Delhi Chief Minister and Girri after Kejriwal claimed that the BJP MP was involved in Khan's murder.
In reaction, Girri had challenged Kejriwal for an open debate to discuss the matter. However, he didn't get any response from Delhi CM following which Girri sat on a hunger strike outside Kejriwal's home.    
Defending Kejriwal, deputy Chief Minister Manish Sisodia said that CM Kejriwal cannot go for a debate with Girri as he is an "accused" in the murder and should instead come clean about his "relationship" with the accused. Sisodia also sought to know why BJP leaders are coming out in "support" of hotel owner Ramesh Kakkar who is a prime accused in the murder case.
During investigations it had come to fore Kakkar had written to Lieutenant Governor Najeeb Jung six days before the murder about Khan, who according to him was "acting in an arbitrary, unjust and biased manner." A similar concern was also raised before Jung by NDMC Vice-Chairman and BJP leader Karan Singh Tanwar more than a week before the murder. 
On Tuesday evening, Girri ended his fast after three days hunger strike outside Kejriwal's residence. 
However, the political tussle hasn't gone down well with the family of Khan, according to whom their only demand is justice.
"Our fight is for justice and I would like to urge everyone to let the law take its own course," Iqra told ScoopWhoop. 
Police is yet to file the charge-sheet in the case. 
Feature image source: Twitter/ANI