As the death toll in Nepal's devastating earthquake mounted, Indian government on Monday, April 27 urged people not to pay heed to rumours being spread on social media as members in Rajya Sabha asked government to prepare disaster management plan.
The House mourned the deaths and loss of property caused by the temblor, as most of the Zero Hour was taken up to allow members to speak on the tragedy in the Himalayan nation.
"Many comments come on social media that earthquake is going to happen at this hour. We should adopt restraint and not spread rumours on social media. I also appeal to people not to pay attention to such rumours being spread on social media," Telecom and IT Minister Ravi Shankar Prasad said.
If the government has any information on the occurrence of any natural calamity, it will take adequate steps, he said.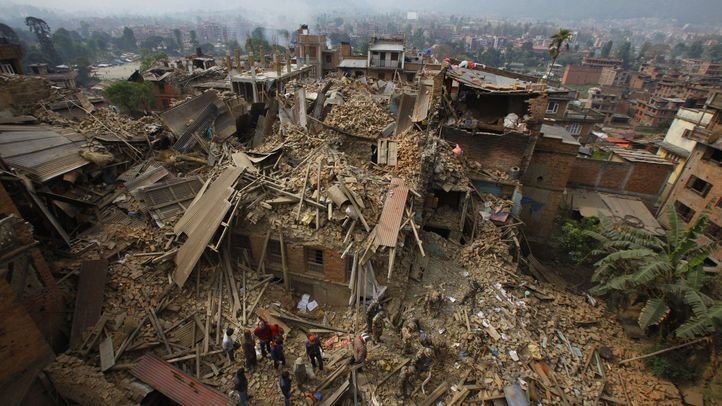 Minister of State for Parliamentary Affairs Mukhtar Abbas Naqvi said there was no need for panic on this issue in any way. "If some incident is apprehended, the government will discharge its responsibility."
Deputy Chairman P J Kurien also expressed agreement with the ministers view, asking people not to pay attention to such comments being spread on the social media.
When the House met for the day, Chairman Hamid Ansari made a reference of more than 2,600 people being killed and hundreds more injured in a 7.9 magnitude earthquake that rocked Nepal on April 25.
The quake also caused extensive damage to houses and infrastructure and triggered avalanches in the Himalayas, he said adding it also led to death of 60 persons and injuries to 250 in Bihar, West Bengal, Uttar Pradesh and Rajasthan.
Expressing deep condolences to the people of Nepal, Ansari said India stands firmly behind friendly people of Nepal in their hour of grief.
Following this, Kurien said four notices for suspension of business under rule 267 to discuss the Nepal tragedy has been received and allowed members to make brief submissions.
Members praised Indian government's role in relief and rescue operations in quake-hit Nepal but wanted it to beef up preparedness to deal with any such calamity.
Ram Gopal Yadav (SP) said while the government has been quick in helping Nepal, the Uttar Pradesh government has deployed buses in border areas to ferry stranded people and transport food, medicines and relief supplies.
"While the government is sensitive to the tragedy, Indian Embassy in Kathmandu has not shown equal sensitivity," he said adding the Embassy was not forthcoming in offering help to nephews of his fellow MP Naresh Agarwal who are stranded in Nepal.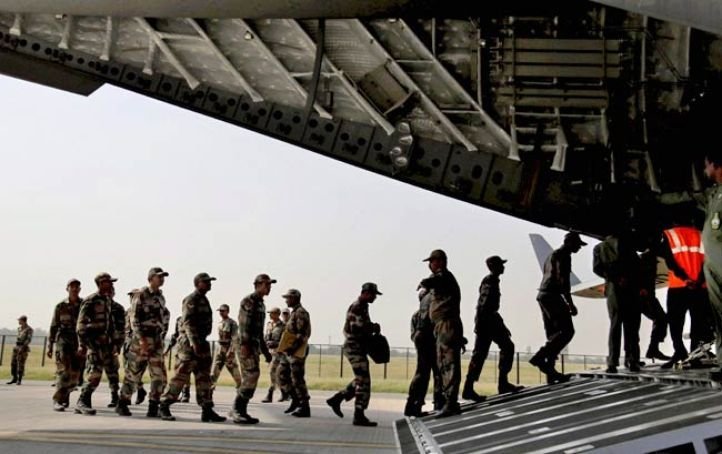 Derek O'Brien (TMC) said the National Disaster Management Authority (NDMA) was dissolved and only 3 members have been appointed so far to the 11-12 member Board. He asked the government not to keep the seats vacant.
Naresh Agrawal (SP) said rumours were being spread on a daily basis about the possibility of earthquake in this or that part of the country and Government should clarify the situation.
Ramdas Athvale (RPI-A) offered his two-month salary for the earthquake victims in Nepal and wanted Parliament to allow every MP to give Rs 1 crore from his MPLAD fund for quake victims. He also appealed to industrialists to contribute for the relief work.
Praful Patel (NCP) hailed the Nepal Football Association for taking good care of an under-14 Indian football team, which was in that country when the quake occurred.
"The Nepal Football Association kept good care of them and kept us informing about the Indian players on an hourly basis. Indian Football Association has given Rs 11 lakh to Nepal Football Association to help the earthquake victims," he said.
Prem Chand Gupta (RJD) rued lack of preparedness in the country to meet such disasters. While hailing the Prime Minister for his remarks that we will try to wipe tears of people in Nepal, Gupta also cautioned "we believe it will be done and does not remain mere a ' jumla ' (a phrase)."
Associating with the sentiments expressed by the members in the House, Union Minister Naqvi said India had not only emotional but cultural relations with Nepal and pain was naturally felt by Indians when such calamity struck the neighboring country.
He said the Prime Minister has taken very "prompt initiatives" to provide relief. "Government has taken the required steps quickly and all required relief materials were sent," he said.
Naqvi said that since providing relief is the priority right now, a detailed statement by the government will be made in the House later.