Severe storm and lightning has wreaked havoc all over India. According to a report by NDTV, at least 40 people were killed across the country on Sunday due to thunderstorms, dust storms, and rain.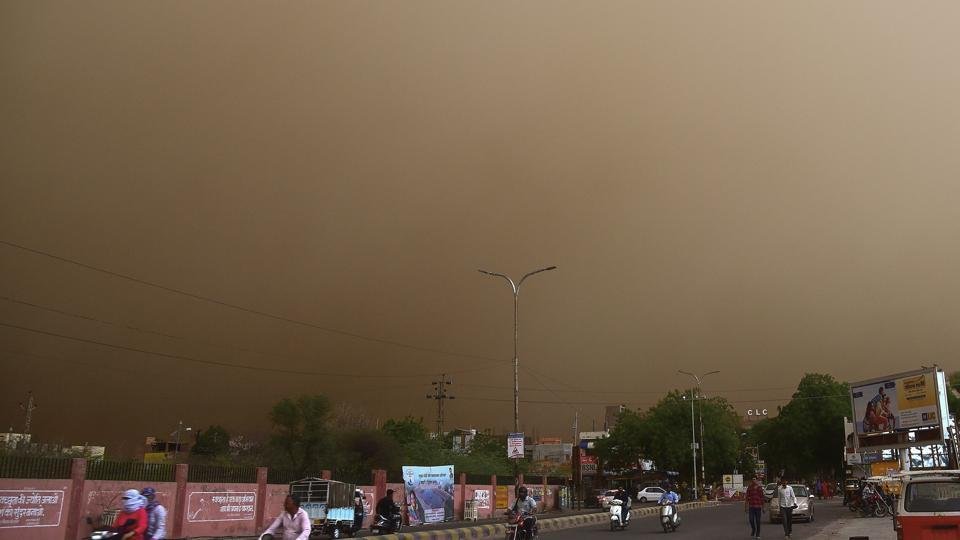 The Indian Meteorological Department has predicted thunderstorms accompanied by light rains over the next two to three days. 
An orange category alert has also been issued for north, east and south of India for Monday. This means the weather can endanger lives.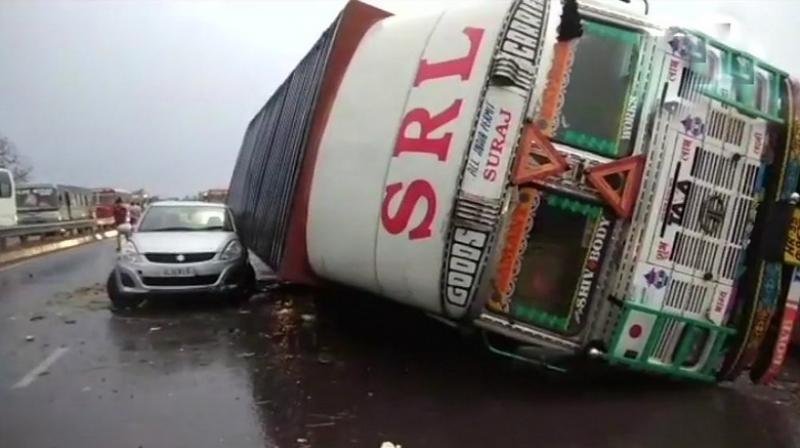 Here is what you should do and should avoid to stay safe from the catastrophic weather.
Do's
Stay updated about the latest weather reports and warnings before you head out or plan your journey.
If you are outside and cannot reach a safe building, avoid high ground; water; tall, isolated trees and metal objects such as fences.
Stay away from windows and doors, and stay off porches.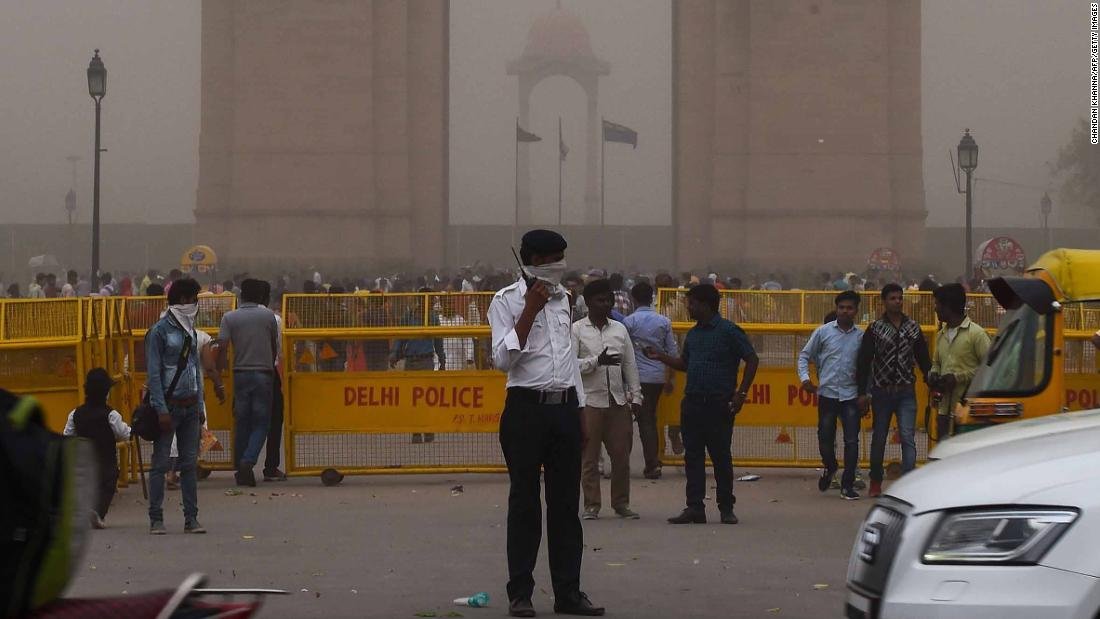 Keep a safe distance from wire poles.
Doghouses will not protect your pet. Bring your pets inside the house.
Keep an emergency kit ready with you.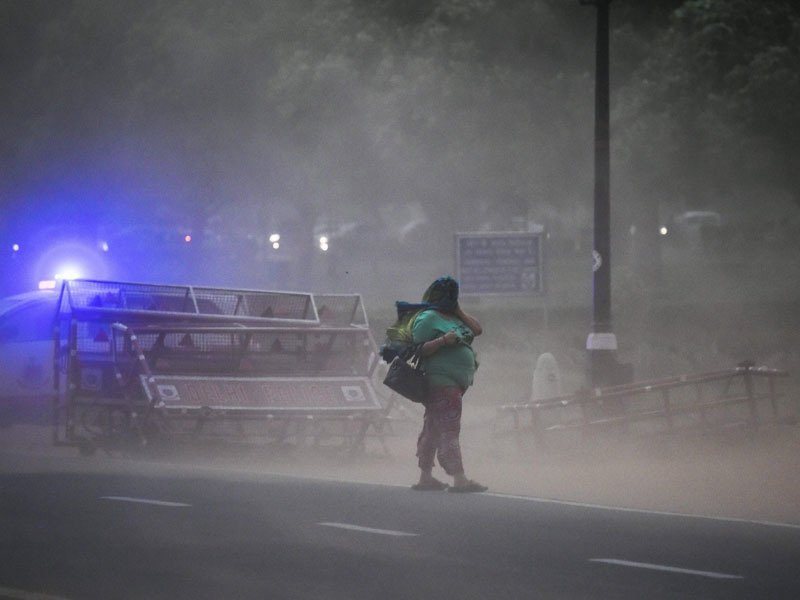 If you are driving, try to safely exit the roadway and park your vehicle. Stay in and turn on the emergency flashers until the heavy rain ends. 
Unplug electrical appliances and other items such as computers and air conditioners and isolate them from the main power supply. In case of any emergency you can use battery-operated electronic gadgets instead.
Don'ts
Do not park your cars under trees or power lines.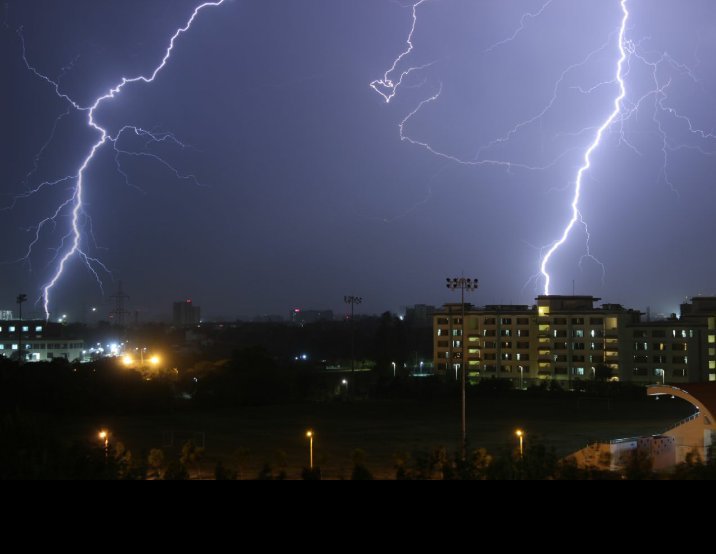 Avoid taking a bath or shower during the storm because plumbing and bathroom fixtures can conduct electricity.
Do not use stoves, metallic objects, landlines, or any equipment which can conduct electricity.
Do not lie down during lightning; instead, get into the crouching 'lightning position' immediately.
Be safe and take the necessary precautions.