BCCI president Anurag Thakur has revealed that Rahul Dravid, and not Anil Kumble, was the board's first choice to become India's new cricket coach.
Thakur was quoted as saying by NDTV that Dravid didn't turn down the job, but wanted to spend more time honing junior talent…
I requested Rahul Dravid to coach the Indian team. He didn't say no, but said that he will work for the junior team.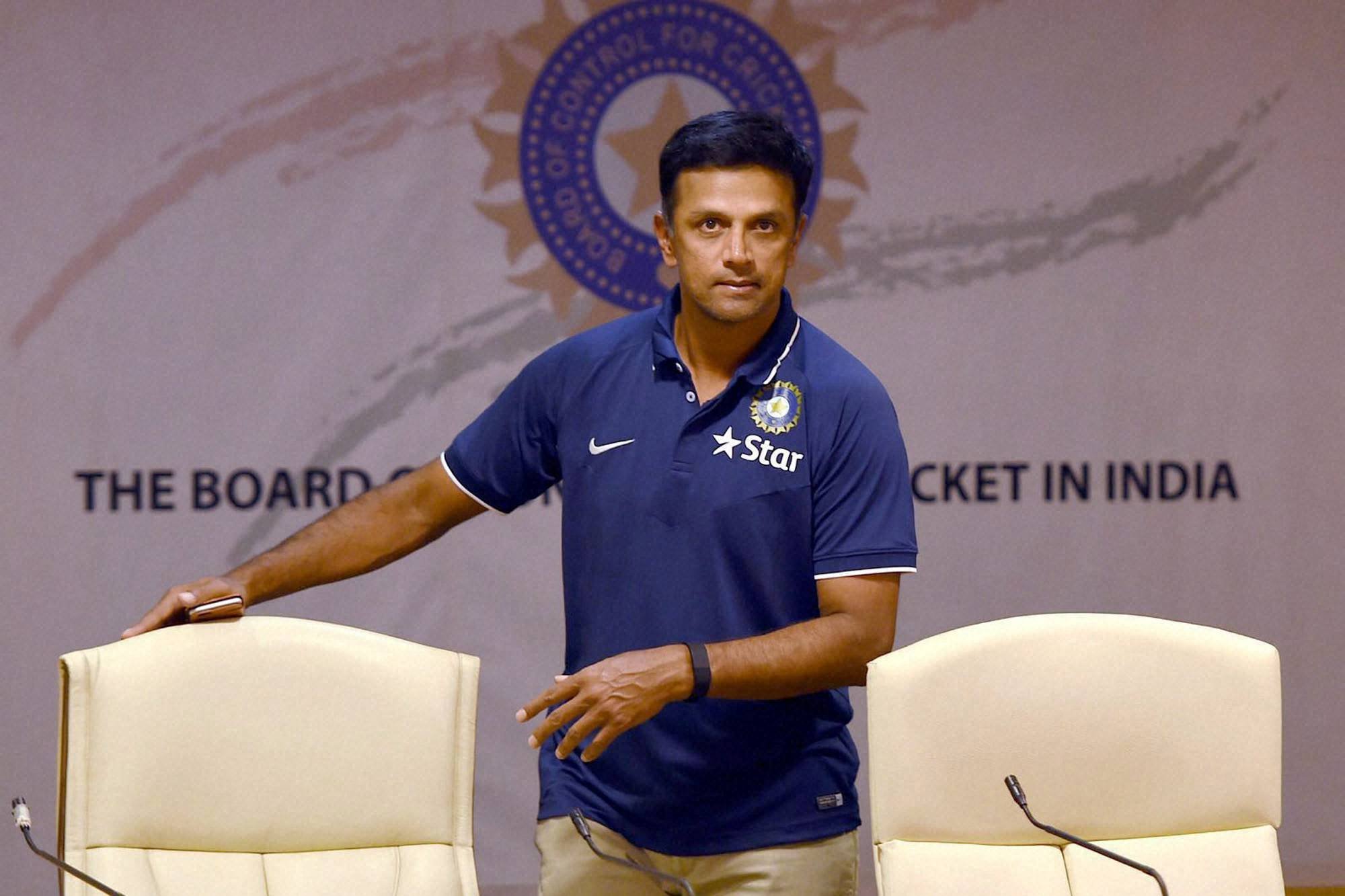 Thakur's quotes also give away the fact that Dravid could take over as coach of the senior side in the future, despite being reluctant to sign long-term assignments. The BCCI president was all praise for The Wall, who coached the U19 side to the final of the World Cup this year.
That is the good thing about Dravid, he didn't go for the senior team post, big money and all. He wanted to work for the junior cricketers and not the senior team.
Dravid's credentials also include doing an excellent job with Rajasthan Royals in the Indian Premier League.
Feature image source: PTI