Just a couple of days before the scheduled inauguration of automated trains running on Magenta line of Delhi Metro, its trial run has scared the shit out of the Delhiites.
As a trial of the driverless train was being carried out on the proposed metro line, the train failed to stop at the desired station and crashed into a wall at the Kalindi Kunj Depot. No case of injury was reported after the incident.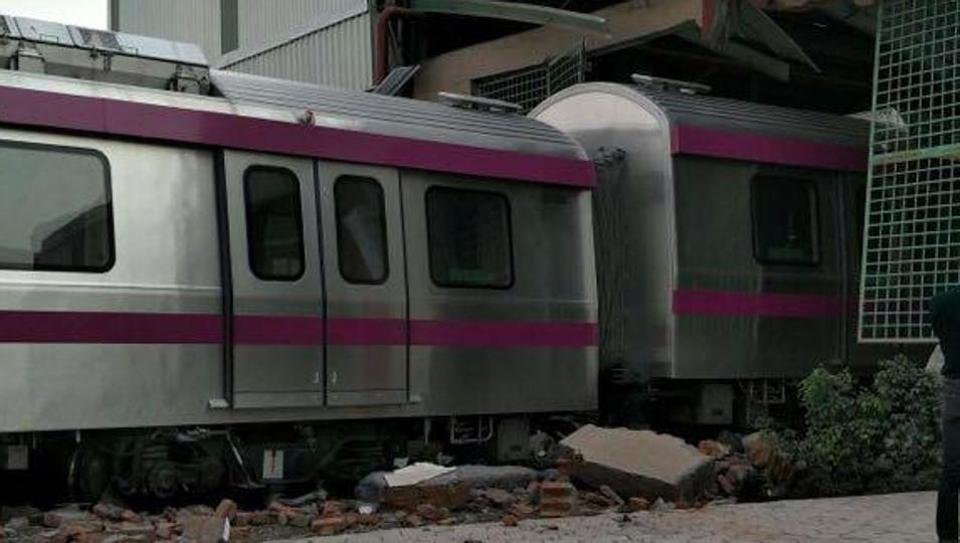 The pictures of train smashing into the wall soon went viral on Twitter and hilarious memes came up.
Yeh it may now just break all boundaries and reach Mumbai 🤣🤣🤣

— Molly Tandon (@mollykapoor) December 19, 2017
#DelhiMetro should have used Ambuja Cement for constructing the wall, deewaar ka tootna naamumkin hota

— Italian Bahu (@ItalianBahu) December 19, 2017
With high rise in fare and now driverless trains I think DMRC is heading towards passenger less trains.

— Jyotirvid Pawan (@PawanJpk549) December 20, 2017
A driverless #MagentaLine #DelhiMetro crashes into boundary in Kalindi Kunj!

This is the second accident caused by a vehicle being operated without a driver…First was Salman Khan's SUV!!— Being Oblivious (@TheOneDhawan) December 19, 2017
At a time when India is all set to take a leap forward to run automated trains, this incident surely comes as a setback. 
Although, DMRC has tried to ally the fears by stating that the incident has nothing to with the trains being driverless and it could have happened because the brakes weren't checked properly before the trial run.
So human error led to the derailment of a driverless train, sure!
Given the fact that around 30 lakh people commute by Delhi metro every day, we hope this incident is not taken lightly.