In an attempt to curb the menace of harmful diseases, a group of researchers from Microsoft are developing autonomic drones that will collect mosquitoes with signs of potentially harmful viruses to prevent disease outbreaks.
This project named 'Premonition' is led by researcher Ethan Jackson. It aims to look for early signs that a particular illness could be on the move.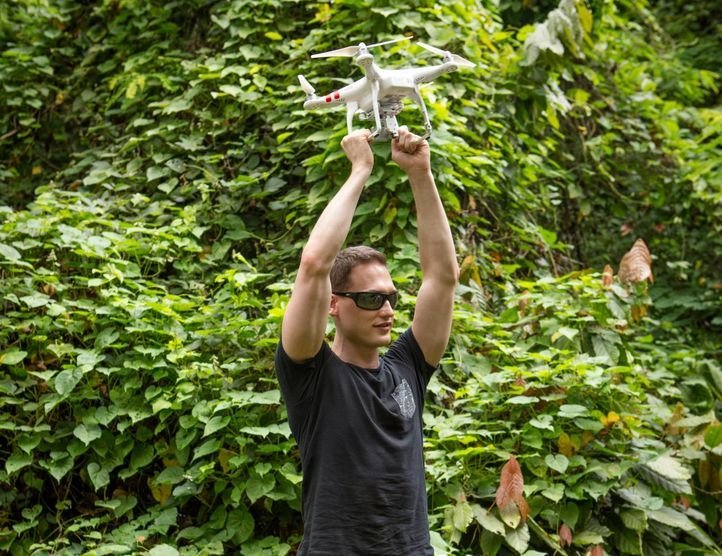 The device has a mosquito trap, which uses less energy and relies on lighter weight batteries.
It also has a bait system for luring mosquitoes. It is basically a sensor that automatically classifies the mosquitoes from the other bugs. It also has chemicals that can preserve the mosquitoes for lab study.
Usually, health officials only find out about an outbreak once people already start getting sick. So this will be a significant transition from the current system as things like vaccines and health clinics may not be up and running for as long as a couple of months after a disease has begun spreading, said James Pipas, a professor of molecular biology at the University of Pittsburgh who also is working on Project Premonition.
The team will use drones that can fly the mosquito traps into and out of remote areas in a semi-controlled way, rather than having to be constantly directed from the ground.
New methods are being developed by Microsoft researchers to control the drones even further. They are working along with US Federal Aviation Administration officials on regulatory requirements, according to a post on the company's blog .
It will take several years to complete all the elements of the research according to the researchers. But once completed, Project Premonition could eventually allow health officials to  execute their work on preventing outbreaks of a disease like dengue fever or avian flu before it occurs, whether or not it is a disease spread by mosquitoes.
This could turn out into a landmark invention in the field of medical, after its successful completion.