In a first, Lucknow police is all set to use Unmanned Aerial Vehicles (UAVs), or drones to shower pepper spray to disperse unruly crowds, a Guardian report says.
Senior Superintendent of Police (SSP) Lucknow, Yashasvi Yadav, said his officers have successfully test-flown the newly purchased drones with a view to better crowd control.
"The results were brilliant. We have managed to work out how to use it to precisely target the mob in winds and congested areas," Yadav said.
"Pepper is non-lethal but very effective in mob control. We can spray from different heights to have maximum results," he added.
While the Lucknow police have previously used drones for aerial surveillance during religious festivals in Uttar Pradesh, it will be for the first time that drones will be used as a weapon to control 'reckless crowds'.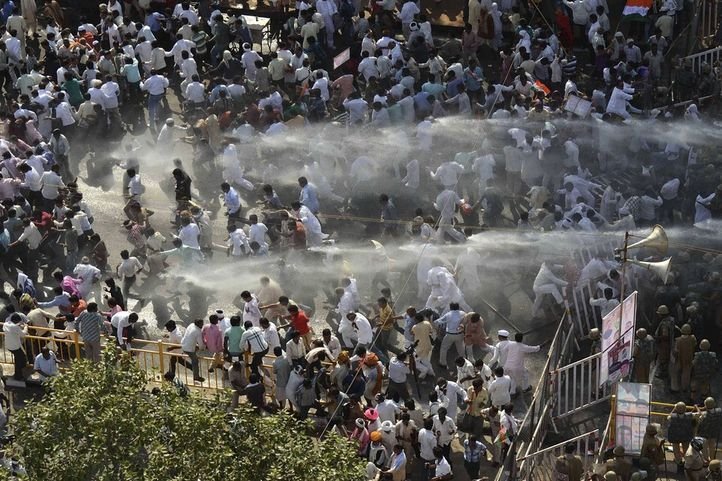 Expected to be used from May, the drones, which can be operated from a kilometer's distance, are equipped with high-resolution cameras and can carry up to two kilograms of pepper.
A drone costs about six lakh rupees each and can fly up to a height of 500 meters, an Indian Express report notes.
According to the report, Lucknow Police have already placed an order to acquire four drones which will be used on a daily basis to maintain law and order and identify traffic violators.
Human rights groups have since long condemned the use of pepper-spray on non-violent protesters in other countries. While the country witnesses hundreds of peaceful protests on different issues daily, the use of pepper-spray, considered as a less-than-lethal agent, is likely to give a hard time to protesters.
Though the pepper-spray is a chemical compound that irritates the eyes to cause tears, pain, and temporary blindness, the spray has been a contributing factor in fatalities, health experts have warned.