A 22-year-old dancer at a wedding function was shot dead by a drunk guest in Punjab's Bathinda district after he was not allowed to dance with her troupe on stage. 
On Saturday night, dancer Kulwinder Kaur was performing with a dance troupe at the wedding in Bathinda when a group of the groom's friends, who were allegedly drunk, started firing in the air in celebration. 
The group tried to come on to the stage to join the dancers, police said.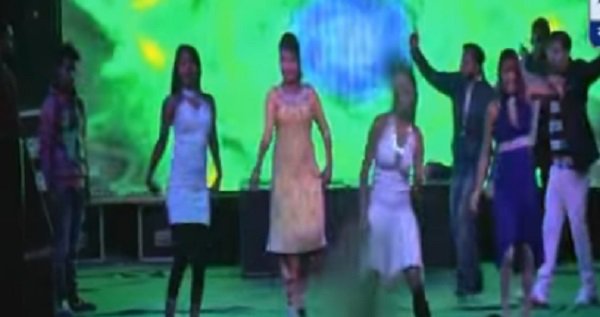 When they were prevented from dancing on stage, one of the men from the group allegedly opened fire with his rifle. The bullet hit Kulwinder in the head while she was dancing on stage and she collapsed even as other dancers dispersed in panic. 
"She died on the way to hospital," Bathinda DSP (Maur) Davinder Singh said on Sunday.
According to a Times of India report, the victim's husband, Rajinder, claimed that his wife was three months pregnant. However, doctors have denied his claims.
A case has been filed against the shooter who has been identified only as Lucky. Four others have also been booked. However, the shooter is still on the run and hasn't been arrested yet. 
Here's a video of the incident:
 (With inputs from PTI)