At least two persons were killed and eight others injured when nine coaches of a Mumbai-bound train derailed near Kalburgi in Karnataka early on Saturday, September 12.
The incident took place at Martur village station, about 20 kilometres from Kalburgi.
"Two people died and eight others are injured after Mumbai-bound Lokmanya Tilak Express from Secunderabad derailed at Martur station," police said.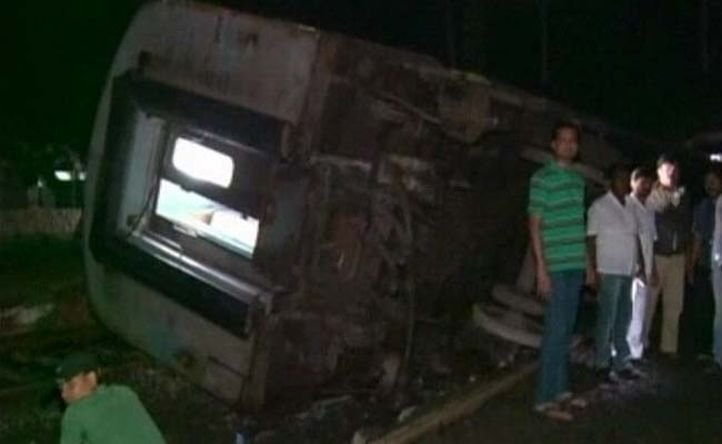 Police officials said that the nine coaches of the train derailed between 2:15 am to 2:20 am.
Railways spokesperson Anil Saxena said the train has left for its onward journey and one line has been restored. While no passenger was stranded, initially, both the lines were blocked due to the derailment but now one line has been made operational.
The rescue operations are on and the injured people have been rushed to Solapur Government Hospital in Maharashtra.
An inquiry has been ordered by Railway Minister Suresh Prabhu into the accident, Chairman Railway Board AK Mittal said.
Railways has also announced ex-gratia relief of Rs 2 lakh to the next of kin of those killed, Rs 50,000 to each of the grievously injured and Rs 25,000 to those with simple injuries, Mittal said.
"Rescue and relief operations are going on at the spot and medical teams have already reached and I am also rushing to the site to supervise," Mittal said.
Railways helpline numbers are: Gulbarga 0847-2255066/2255067, Secunderabad 040-27700968, Solapur 0217-2313331, Chhatrapati Shivaji Terminus 022-22694040, Lokmanya Tilak Terminus 022-25280005 and Kalyan 0251-2311499.
(With inputs from PTI)
Feature image source: PTI (Representational Image)