She was banned from doing what she was passionate about and devoted her life to. All because of an outrageous rule which decides the maximum testosterone level for female athletes.
But sprinter Dutee Chand fought back and has made a sparkling come back in the sporting arena. The News Minute reported that Dutee Chand has won the gold medal in 100-metre sprint on Thursday at the 55th National Open Athletic Championship.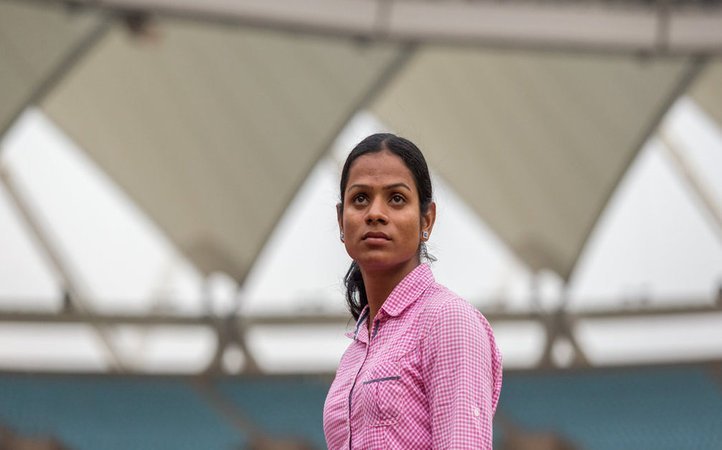 Although she did not make an impressive start, she gained pace towards the end to outrun Srabani Nanda. Dutee Chand clocked 11.68 seconds to beat Nanda's 11.70, but missed the 11.32 seconds mark which is the Olympic qualifying mark.
The 19-year-old athlete was banned by the International Association of Athletics Federation (IAAF) earlier this year, because her natural body testosterone levels were "higher than they are supposed to be in women" as per IAAF rules. But later the Court of Arbitration for Sport (CAS) cleared her by suspending the rule, when Dutee fought back against limitations.
Dutee said that this was not her best effort and she is looking forward to perform better.
Read more: