External Affairs Minister Sushma Swaraj was on Monday admitted to the country's premier All India Institutes of Medical Sciences (AIIMS) in Delhi after she complained of chest congestion.
"She is under treatment for fever, chest congestion with features of pneumonia," an AIIMS statement said on Tuesday. "A medical team of specialists is looking after her. Her current condition is stable," it stated.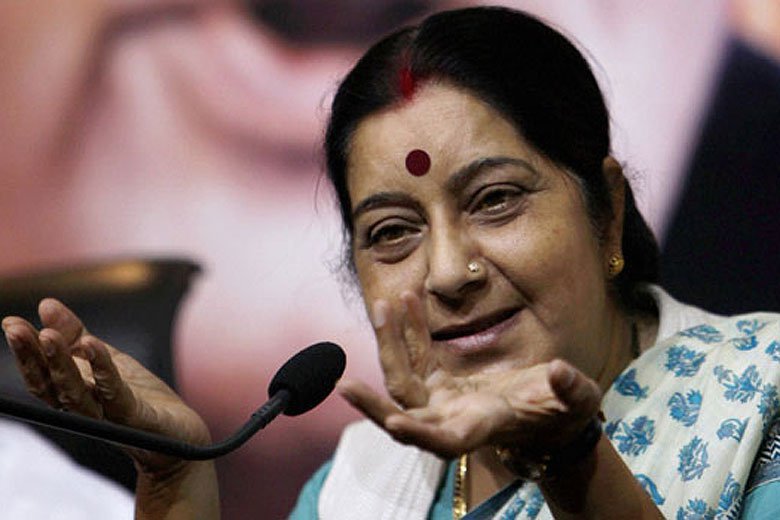 According to sources at AIIMS, she was earlier admitted to the old private ward of Pulmonary Medicine Department. Around 10 PM last night, the 64-year-old minister was shifted to the Cardio-Neuro Centre of the hospital.
Swaraj has a history of acute diabetes, and doctors at AIIMS stated she has been suffering from diabetes for almost 20 years.
The minister is scheduled to meet Pakistan Foreign Secretary Aijaz Ahmed on Tuesday.
(With inputs from PTI | Feature image : Twitter)