New Delhi: There's a comparison 81-year-old ND Bhanot always draws on the eve of Diwali.
Seven decades back, when Bhanot was a child in Punjab's Hoshiarpur district, Diwali meant: an early bath, new clothes, decorating home with fresh flowers, tasting and sharing home-made sweets, visiting friends, lighting earthen pots and some low-decibel firecrackers.
Still, Bhanot says, Diwali was a day of contentment. 
"It's totally opposite now. We had a large family and usually brought a Halwai (confectioner) on Diwali to make sweets and other food items at home. There were only 2-3 varieties of sweets. All day, relatives would throng our place and our elders used us as courier boys to send sweets to friends and relatives," Bhanot, who retired from his central government job in 1994, told ScoopWhoop News.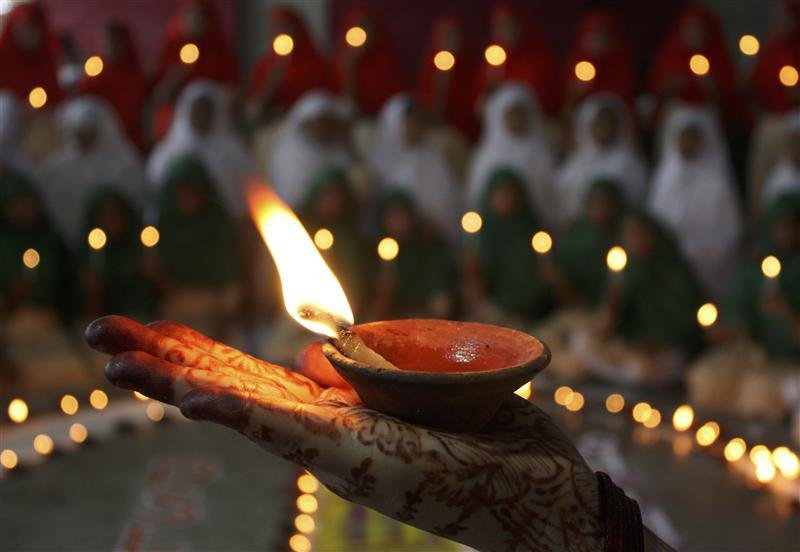 Like the previous Diwali, the Bhanot family in Delhi has ordered multiple brands of sweets from the market. Strips of Chinese lights will adorn the house days before Diwali. The relatives will be greeted on phone as they live far, in other cities. Relatives who live in Delhi might visit, if traffic allows them.  
But octogenarian Bhanot will avoid going out. His lungs can't tolerate the smoke storm unleashed by the burning of firecrackers. He also advises other members of his family to stay inside. 
In past, the essential factor that determined the "simple" Diwali for Bhanot was the "absence of money."
"Love had more value than money. People had no or very less money those days but it didn't affect the celebrations. In fact, people saved unused things for the next Diwali," he says. 
In West Delhi's Hari Nagar, retired government official J P Pant recalls one of his favourite Diwali past times when he was a kid. 
"We used to keep an earthen pot reserved for the leftovers of candles. I along with my friends would collect the bottoms of burnt candles and dump them into the Diya. It would make a new candle," 64-year-old Pant told ScoopWhoop News.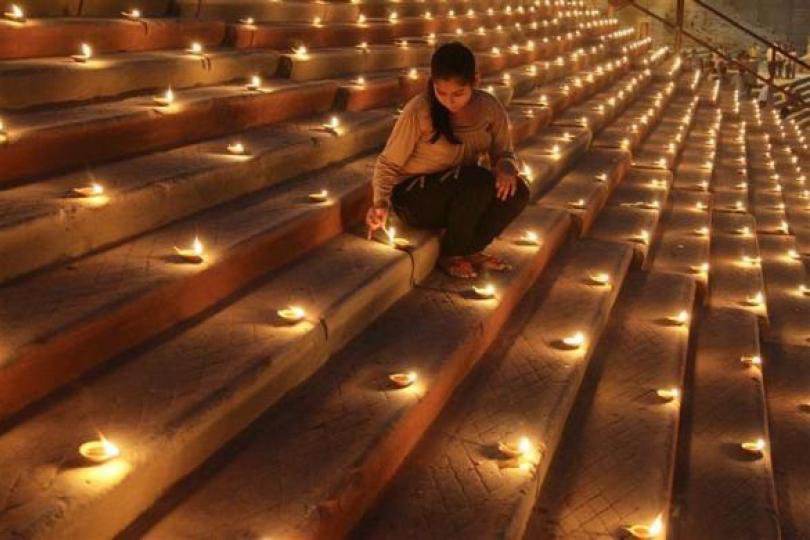 The past time had more to do with austerity than with the pleasure, he said.  
"Not only that. We would wash up earthen lamps used on Diwali and then keep them stored for next year," he recalls. 
For little Pant, the morning of Diwali would begin with Puja (prayers) and new clothes. He loved to devour the homemade sweets but he could afford to avoid them for the special Diwali funfair in his locality.
Back from fair, it was time for Lakshmi Puja. There was only one source of lighting up the house: earthen lamps. Those who were relatively well of would light candles, he says. But were there any firecrackers?
"It was like needle in a haystack. Even those who could afford to buy firecrackers wouldn't because it made them look different from others. Nobody wanted to look different," he said. 
The same logic drives the argument of Shashi Bhushan Singh, a Delhi University Professor of Sociology, when asked about the changing pattern of celebrations in Diwali.
"The situation is reverse now. If a household doesn't decorate his house in LED and Chinese lights, he will look different. The celebrations are driven by conformism," Singh, whose research interests include religion and social life, told ScoopWhoop News.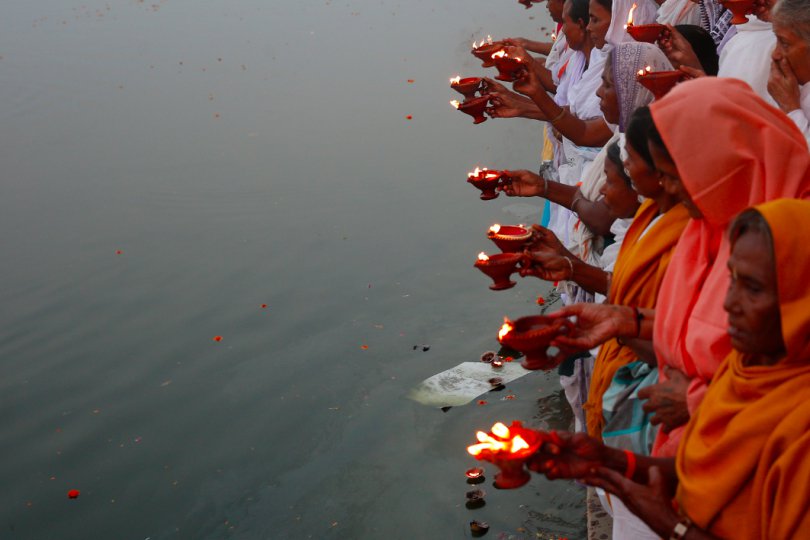 However, Singh says that's not the only reason. 
Economic prosperity, rapid urbanization, easy access to money and fast changing class, Singh believes, drives people more towards lavish and expensive celebrations. 
"The market also plays up to this sense. Corporates package their products and services to the targeted consumers on the same principle. The message is so powerful that almost everyone succumbs," he said.
But if lavishness and wasting money meant celebrating Diwali, then, 74-year-old Asha Gupta from Delhi says the "essence of the festival is lost." 
"Diwali is the triumph of light over darkness. But it hardly reflects in the celebrations these days. In our time, only 2-3 varieties of sweets were prepared at home and everyone was content. Can you imagine that today?" Gupta, who originally hails from a remote village in southern Uttar Pradesh, told ScoopWhoop News.
Celebrating "simple and organic" Diwali, Gupta says, carried no less excitement and happiness than it does today. 
"In our days, there was no electricity," she said, adding "but there was light." 
Feature image source: Reuters