Right after the massive earthquake that took place last month, another earthquake measuring 7.3 with epicentre in Nepal triggered huge panic among the citizens on Tuesday.
Mild tremors were also felt in different parts of North and East India.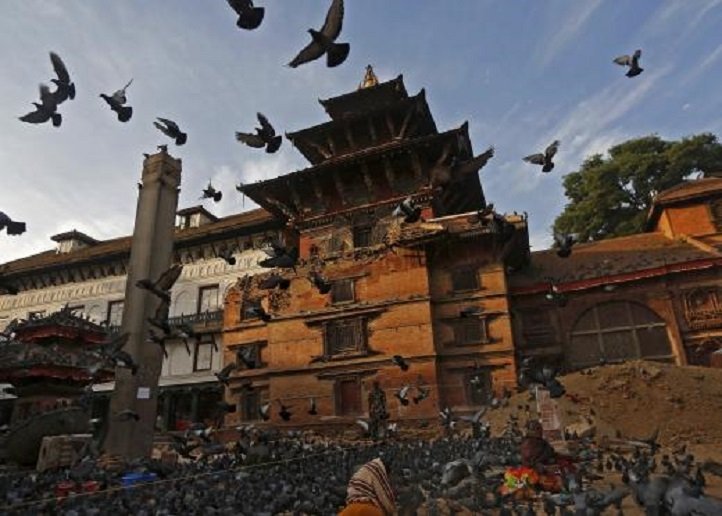 A Nepal army soldier stands guard near a damaged temple at Bashantapur Durbar Square, after the earthquake in Kathmandu, Nepal on May 5 | Source: Reuters
Here are the major earthquakes that occurred in the last 15 years:
April 25 , 2015: magnitude 7.9, Nepal, 8000 dead
March 30, 2015: magnitude 7.7, Papua New Guinea coast, no casualties
Aug 4, 2014: 6.1 magnitude, southwest China's mountainous Yunnan province, 367 people killed and 1,881 people injured
Nov 15, 2014: 7.1 magnitude, eastern Indonesia, no casualties
Nov 23, 2014: 6.7-magnitude, Nagano City and Hakuba village in Japan, 39 injured, 10 homes damaged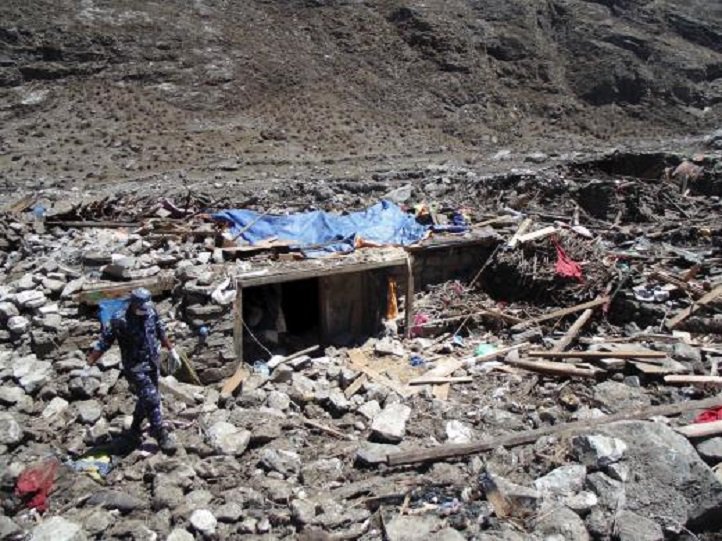 Soldiers search for bodies after a massive avalanche triggered by last week's earthquake overwhelmed Langtang village, Nepal | Source: Reuters
Nov 23, 2014: 6.3-magnitude, Sichuan Province, China, 80,000 affected.
Nov 7, 2012: 7.4 magnitude in Guatemala and Mexico ; 139 dead
Aug 11, 2012 : 6.4 magnitude quake hit East Azerbaijan and Iran; 306 dead
Oct 23, 2011: 7.2 magnitude in Van, Turkey; 604 dead
March 11, 2011: 9.0 magnitude quake triggers devastating Tsunami off-NE Japan; 19,000 dead or missing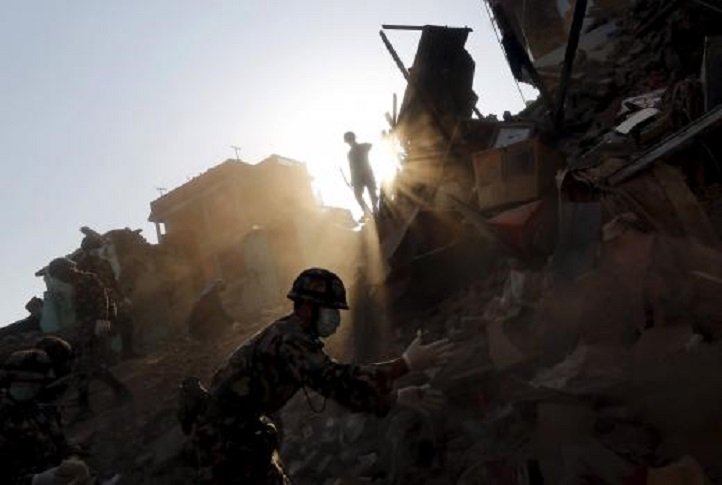 Nepal army personnel and earthquake survivors search for belongings at a collapsed house in Sankhu on the outskirts of Kathmandu | Source: Reuters
Feb 22, 2011: 6.3 magnitude hit Christchurch, New Zealand ; 185 dead
April 14, 2010: 6.9 magnitude in Qinghai province in China ; more than 400 dead
Feb 27, 2010: 8.8 magnitude in Chile; more than 450 dead
Jan 12, 2010: 7.0 magnitude in Port-au-Prince, Haiti ; about 230,000 dead
Sept 29, 2009: 7.9 magnitude quake hit Sumatra, Indonesia; 1,000 dead
April 6, 2009: 6.3 magnitude in La'Aquila, Italy ; 300 dead
Oct 29, 2008: 6.4 magnitude; Quetta, Pakistan ; 300 dead
May 12, 2008: 8.0 magnitude; Sichuan province in China; 87,000 dead or missing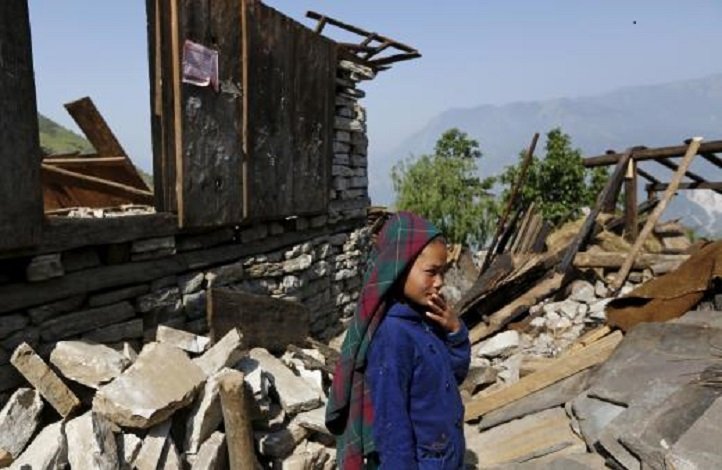 A girl walks through a village in Kerauja, Nepal | Source: Reuters
Aug 15, 2007: Lima, Peru; 519 dead
May 27, 2006: 6.2 magnitude; Java, Indonesia; more than 5,700 dead
Oct 8, 2005: 7.6 magnitude; Pakistan-occupied Kashmir; 73,000 dead
Dec 26, 2004: 9.2 magnitude quake in Indian Ocean unleashes Tsunami; 220,000 dead
Dec 26, 2003: Bam, Iran; more than 26,000 dead
Jan 26, 2001: 7.9 magnitude; Bhuj, Gujarat; about 20,000 dead
Full coverage: