Edward Snowden, the former National Security Agency (NSA) employee who leaked details about the US government's massive surveillance programs, is finally on Twitter. He created an account on Tuesday, September 29, while in exile in Russia with a simple handle @Snowden .
Although the @Snowden twitter handle belonged to another person, since the other account was inactive for nearly three years, Twitter gave it to him, a Twitter spokesperson told the Wall Street Journal .
He has over 840k followers (and still growing) but he is following only one Twitter handle and that is the verified account of NSA.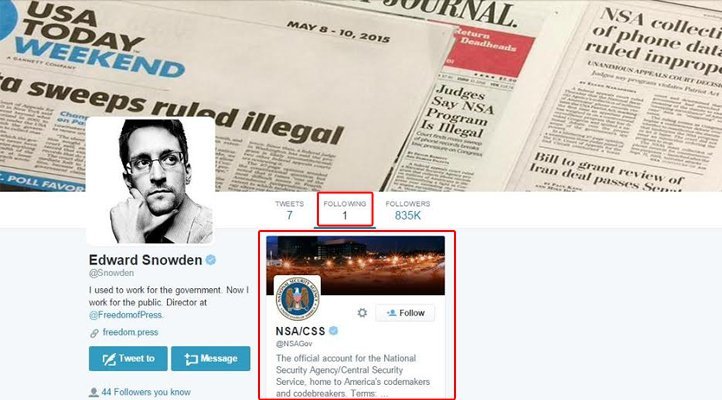 This simple question got 90k retweets. According to his Twitter account, he is at present the director of Freedom Of The Press. Initial reaction on social media to Snowden was more positive than negative as reported by Reuters. Even Twitter couldn't resist but make the announcement on its handle.
In his first hours on Twitter, Snowden exchanged tweets with prominent astrophysicist Neil DeGrasse Tyson.
All this while, we knew Snowden as the absconding fugitive. On Tuesday, with his witty tweets and comebacks, he has developed another witty personal identity.