An EgyptAir flight from Paris with 66 people on board vanished from radar screens on Thursday with a Greek aviation source saying it had crashed into the Mediterranean between the Greek islands and the Egyptian coast. 
However, experts say the chances of a mechanical malfunction in the case of Thursday's Egyptair disappearance are slim and that a terror attack was the most likely scenario for the flight's mysterious disappearance.
The flight from Paris Charles de Gaulle airport to Cairo normally takes just over four hours and the plane was scheduled to arrive at 3:05 am (0105 GMT).
Passengers on board
Twenty-six foreigners were among the passengers, including 15 French citizens, a Briton and a Canadian, EgyptAir said. 
The passengers included two Iraqis and one citizen from each of Algeria, Belgium, Chad, Portugal, Saudi Arabia and Sudan, as well as 30 Egyptians, the airline said. They also included a boy and two babies. 
Seven crew members and three security men were also on board.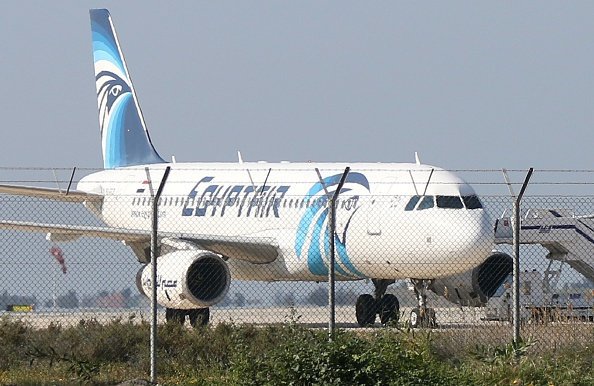 No distress call before the aircraft vanished
There were no immediate reports of the discovery of any debris but both Egypt and Greece said they had dispatched aircraft and naval vessels on a search and rescue mission. 
EgyptAir said contact was lost with the flight about 280 kilometres (175 miles) north of the Egyptian coast and the Greek aviation source said the flight had disappeared from Greek radar at around 0029 GMT.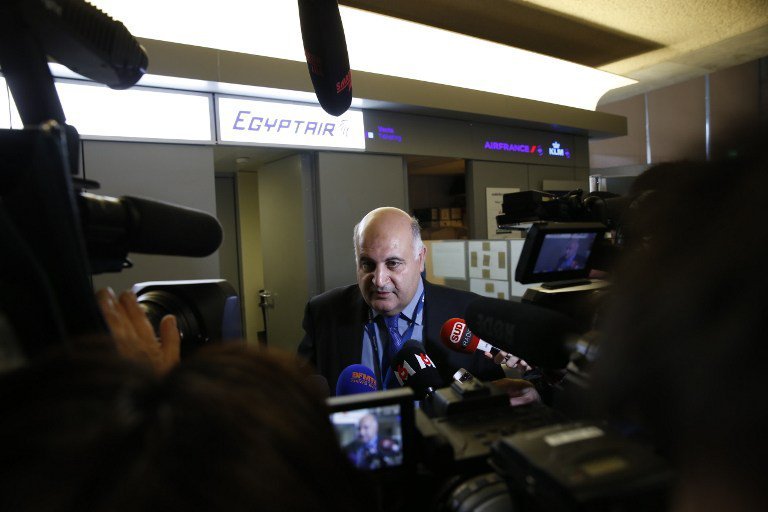 "It crashed around 130 nautical miles off the island of Karpathos," the source told AFP, referring to an island northeast of Crete. The official said the last communication with the pilot was three minutes before the plane disappeared, and that there had been no distress call. 
While the EgyptAir Holding Company vice president Ahmed Adel also said there had been "no distress call" before it vanished, EgyptAir said military search and rescue had detected a "distress message". The army denied detecting any such message.
A statement from the airline said : "The cause of the airplane's disappearance is not yet known."
Egyptian Prime Minister Sharif Ismail told reporters "we can't preclude or confirm anything yet," when asked if the flight could have been attacked.
The disappearance of the EgyptAir jet comes more than two years after the start of one of the most enduring mysteries in aviation history. Malaysia Airlines Flight MH370 vanished on March 8, 2014 en route from Kuala Lumpur to Beijing with 239 passengers and crew on board, mostly Chinese and Malaysians.