The Olympics is often seen as the one event that unites the entire world. Different cultures come together to form a melting pot unlike any other in the world.
And if one picture could tell that story, it would be this:
Egypt v Germany, Beach Volleyball.

This is why we do the Olympics. pic.twitter.com/DT19Zm5ube

— ian bremmer (@ianbremmer) August 8, 2016
Nada Meawad and Doaa Elghobashy made their Olympic debut in beach volleyball for Egypt at the Copacabana on Sunday night. And they caught the attention of the entire world — the Egyptians fully clothed in their traditional hijabs, wearing long sleeves and pants that covered their arms and legs. 
The Germans, meanwhile, were playing in the more familiar bikini attire.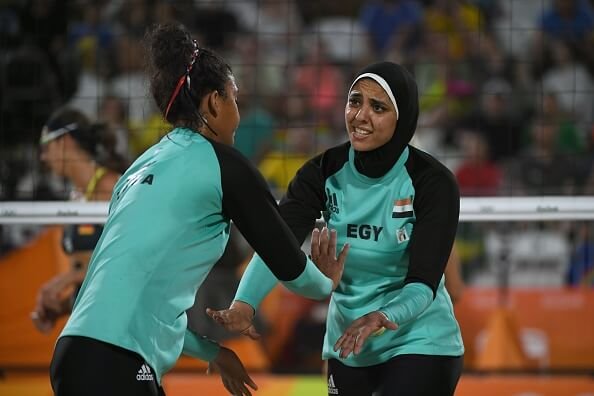 "I have worn the hijab for 10 years," Elghobashy told the Associated Press after a 21-12, 21-15 loss to Germany. "It doesn't keep me away from the things I love to do, and beach volleyball is one of them."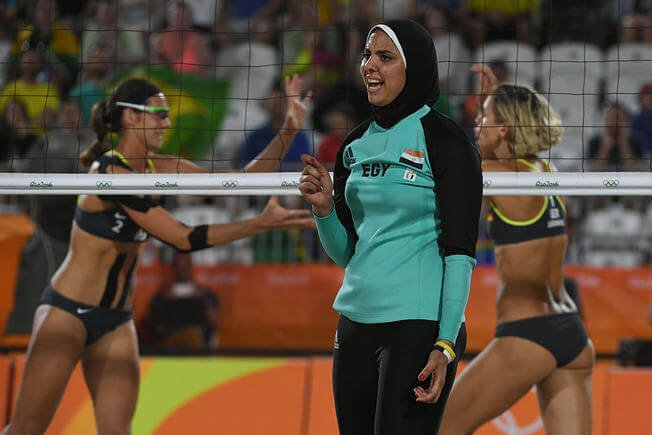 The volleyball association had relaxed clothing regulations to encourage more countries to take part in the Olympics. 
And if your talent and passion for the game is strong enough, why should culture and religion come in the way?
Indeed, isn't that what the Olympics is all about!