The world may be celebrating Women's Day today, but for many, women just remain objects of desire.
This is especially true of our chosen leaders who have, time and again, passed blatant sexist and even vulgar remarks. 
The latest to join the gang is actor-turned-politician Nandamuri Balakrishna, who left the audience shocked with his comments during the audio release function of the movie 'Savitri' in which actor Nara Rohit plays the lead role.
"If I play eve-teasing roles, and just follow girls, my fans will not accept. Either a kiss should be given or they should be made pregnant. That's all. We have to commit ourselves," he said.
Watch the video here:
Balakrishna, a Telugu Desam Party (TDP) MLA from Hindupur constituency in Andhra Pradesh, is also the brother-in-law of Chief Minister N Chandrababu Naidu.
The video has gone viral on social media. He allegedly said this in the presence of two female actors, who look shocked and embarrassed by it.
Balakrishna later apologised, saying he was only referring to the context of film stories these days and that he respects women.
But, a section of lawyers have lodged a police complaint against him for passing vulgar comments.
"We have received a complaint against Nandamuri Balakrishna alleging that he made some vulgar comments against women at an audio release function for a movie held three days ago. We are seeking legal opinion on the issue," Saroornagar police inspector S Lingaiah said.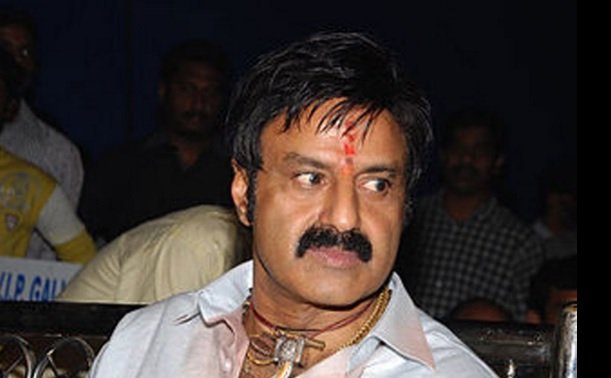 Wading into the issue, YSR Congress MLA RK Roja on Monday demanded an apology from the CM and Balakrishna on the issue.
"While the top leadership itself has been pursuing anti-woman policies it percolates down the line resulting in the harassment of women at various levels and such government should apologise to the women community," Roja told reporters on the eve of International Women's Day.
With inputs from PTI
Feature image source: Screenshot