An elderly man in Kerala allegedly ended his life fearing he would not be able to withdraw money deposited in a cooperative bank due to demonetisation and another collapsed and died while standing in a queue in a bank, police said. 
73-year-old Omanakuttan Pillai from Cheruvillayil in Pamba valley in Kottayam district committed suicide by hanging in his bedroom on Monday, they said. 
Pillai had deposited Rs 5 lakh in a service Cooperative bank and following demonetisation he grew apprehensive that he would not be able to withdraw his money, they said.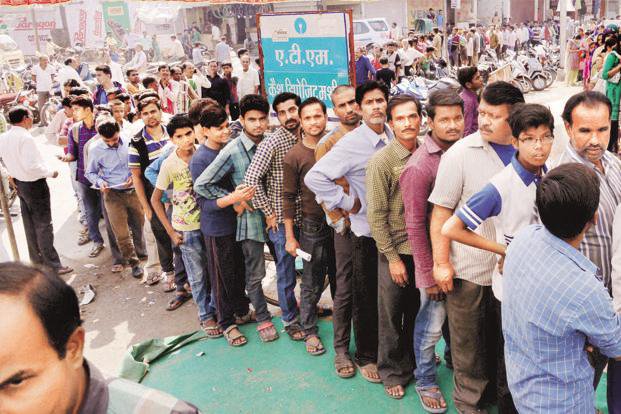 In another incident, Chandrasekharan (68) collapsed and died while he was standing in a queue at a bank in Kollam district. The retired BSNL employee was waiting in the queue at Nallila branch of State Bank of Travancore during a second visit to the branch when he collapsed, police said. 
He had visited the branch in the morning, but on seeing the long queue, he returned after lunch to withdraw cash from his account. While waiting to collect his token, he is said to have collapsed. 
Though he was rushed to the hospital, his life could not be saved, they added. On November 11, a 75-year-old man, standing in a queue at a branch of the State Bank of Travancore, collapsed and died, while another died while filling forms to deposit his scrapped high denomination notes in the state.