Two months after landing here as the heaviest woman in the world with 500 kg weight, Egyptian national Eman Ahmed has now lost a whopping 262 kg, the bariatric surgeon attending her said. 
The 36-year-old arrived in Mumbai on February 11 in a chartered flight for weight reduction treatment. Since then she is under the care of renowned bariatric surgeon Muffazal Lakdawala and his team at Saifee Hospital. Lakdawala on Tuesday said the Egyptian woman has so far lost 262 kilograms.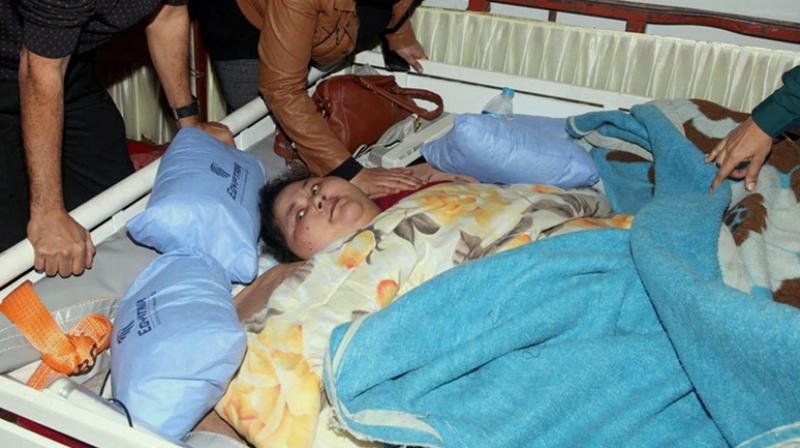 He was speaking at the Lokmat Maharashtrian of the Year Awards at a suburban hotel here. Lakdawala was among the awardees. Before being brought to Mumbai, Ahmed was confined to her bed and had not moved out of her house for the last 25 years.
At the event, the noted surgeon did not provide details of Ahmed's treatment, but the hospital in the past had said the woman underwent a series of medical procedures and changes in food intake since being admitted.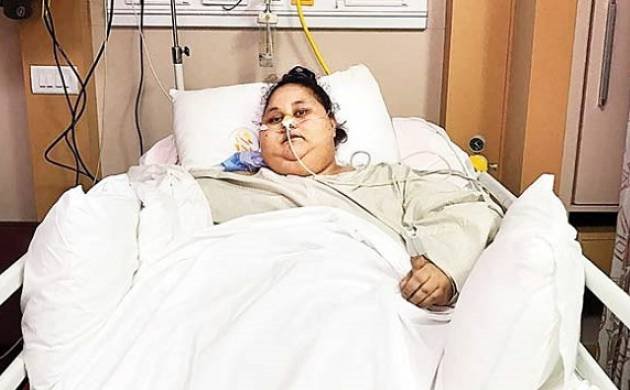 She successfully underwent a laparoscopic weight-loss procedure called sleeve gastrectomy on March 7. 
"Water content in her body has been reduced. Now, the challenging part is to bring down fats in her body and we are gradually upgrading her treatment as per the requirement," Lakdawala had said then. 
(Feature image source: PTI)