Hindustan Times has reported that a 19-year-old engineering student from Bhopal was arrested from his private hostel room on November 12 for what the police say was an "offensive" post against Madhya Pradesh chief minister Shivraj Singh Chouhan.
The student, Abhishek Mishra, was granted bail a day later. He had been booked under section 469 (forgery to harm someone's reputation) and section 66 C of Information Technology Act, 2000 as per the report.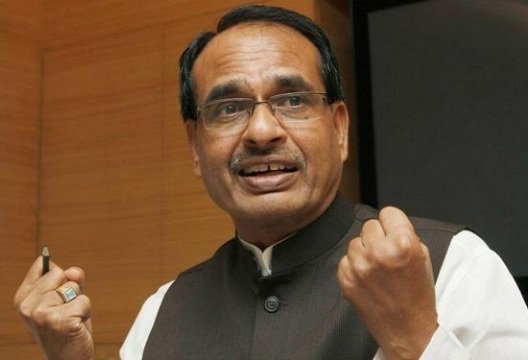 The move is being seen as the latest attempt by the ruling BJP government in the state to aggressively contain social media content critical of the party and the CM. 
Why was he arrested on November 12?
What Mishra says:
Mishra uploaded a video on Monday to explain his side of the story. 
He said that all he did was share a news report on November 11 that Rs 30 crore was seized from a car belonging to CM Shivraj Chouhan near a toll booth. He said the post went viral and the police detained him on the same night. As per Mishra, he has not been told till date who has filed the FIR, accusing the CM to be directly involved in the matter, out to stifle all critical voices.
What the police say:
Town inspector cyber cell, Bhopal, Ravikant Dehariya, refused to share with the media the exact reason or post why Mishra was held. He simply told HT that "Abhishek was involved in posting offensive comments and posts against the chief minister and other important dignitaries".
Mishra's lawyer, however, told HT that the charge is this: Mishra shared the said news item after pasting the picture of chief minister Shivraj Singh Chouhan. 
Scoopwhoop could not find any recent news report on cash seized in Hoshangabad on the web. 
Mishra has a fairly large presence on social media
Mishra, who describes himself as an 'RTI activist' on Twitter, commands a strong following on social media. Though reportedly not a formal member of any political party, Mishra is quite critical of the Sangh Parivar, the ruling BJP and PM Narendra Modi as noted by the HT report.
His videos uploaded on his YouTube channel enjoy over 4-5 lakh hits each, and on Facebook and Twitter, his followers number 29,000 and 14,000 respectively. He was recently under fire for a tweet that falsely attributed a suicide to demonetisation.
Even Delhi CM Arvind Kejriwal retweeted it, even as Mishra pulled down the post after outrage: