Do you remember your adventures with The Famous Five . Then surely you can never forget the person who made your childhood extremely special. Enid Blyton was born on August 11, 1897. After her death on November 28, 1968, she left a part of her soul in The Magic Faraway Tree , The Enchanted Wood , The Island Of Adventure and in many more books which were written by her.
Old Thatch. That was the cottage where all the adventures you read about began.
According to the reports of The Quint , when her daughters turned seven and three, they moved to Beaconsfield (UK) in a house named Green Hedges. It was in July the magical cottage Old Thatch, was on sale for £ 1.85 million. With the power of her pen, she took many children and adults on a magical journey reality is often unable to give.
Many of Blyton's works were based on adventures in boarding schools. In fact when I lived in a boarding school I often got inspired by many tricks of Elizabeth Allen, the protagonist from The Naughtiest Girl . In fact now that I have passed out from school maybe this is the safest time to confess that I was successful in being mischievous (shh…)
The fun and adventure we had when Noddy came on television, the various trips with The Famous Five Julian, Dick, Anne, Timmy and Georgina, oops… I mean George, the tomboy who despised being called by her real name, would not have happened had Blyton not picked up her pen. Amidst all the fun and adventure, Blyton never encouraged misbehaviour of children towards their parents. In all the books I have read, each time a child disobeyed their parent or did something naughty their actions boomeranged towards them.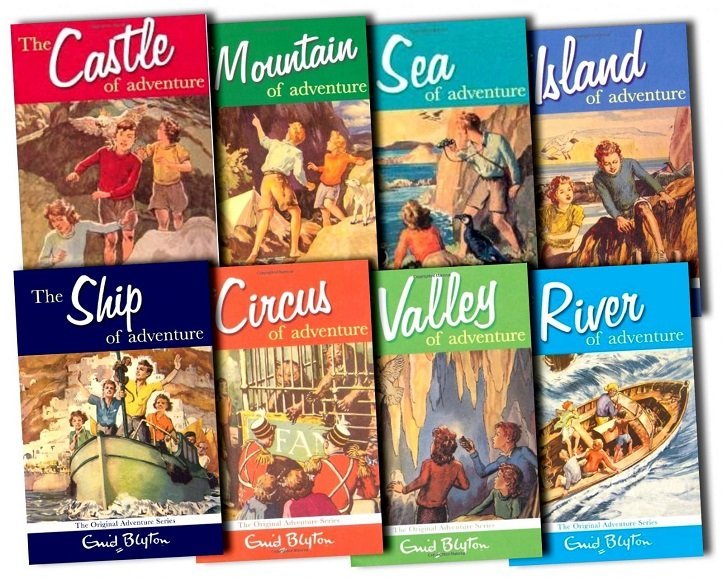 On her birthday, let us remember some of the valuable advises she gave us through her characters:
"The best way to treat obstacles is to use them as stepping-stones. Laugh at them, tread on them, and let them lead you to something better." Mr Galliano's Circus
"Hatred is so much easier to win than love – and so much harder to get rid of." Six Cousins Again
"Leave something for someone but don't leave someone for something." Five on a Hike Together