Vijay Mallya may be being hounded by banks to return their money, but that won't stop the United Breweries chairman from having a great time when he celebrates his 60th birthday on December 18.
So the former liquor baron's luxury pad in Goa will be converted into the party venue and he's reportedly going to be flying in Enrique Inglesias to entertain his guests as well as possibly sing him Happy Birthday, according to a Times of India report .
The three-day celebrations could also see Indian singer Sonu Nigam performing at the venue, says the report.
Force India team principal Vijay Mallya (L) speaks with Chairman of the Board of Directors of Grupo Carso Carlos Slim Domit during the presentation of the new Force India racing car at Soumaya museum in Mexico City | Source: Reuters
Mallya has been facing a torrid time of late thanks to his financial woes. His two companies, Kingfisher Airlines and United Breweries Holdings, were declared wilful defaulters by State Bank Of India which was one of its biggest lenders. He was also examined by the CBI as part of a probe into the loan default of Rs 900 crore taken from IDBI bank.
But evidently none of that has damaged the tycoon's penchant for partners.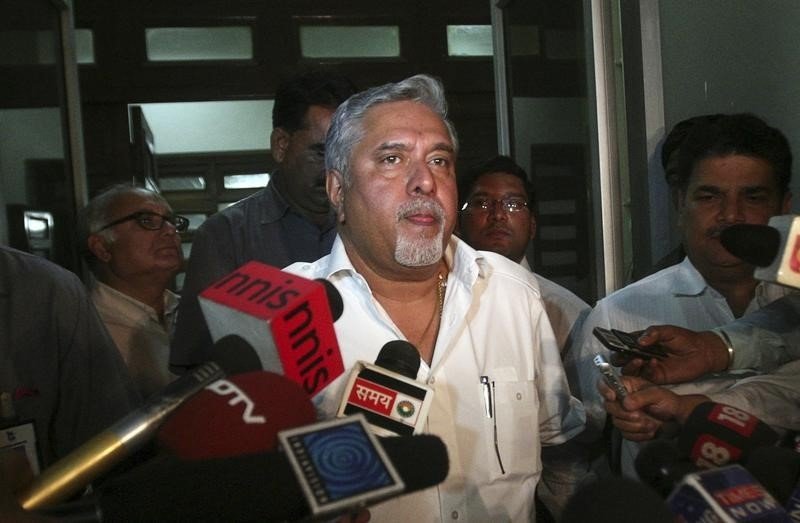 Vijay Mallya speaks with the media | Source: Reuters
The unnamed source who was quoted in the Times of India report said that about 600 people are expected to attend and will be housed in either Mallya's palatial home or a nearby hotel.
While the who's who of the celebrity world are expected to be in attendance, there have been no details of the upcoming party on the Twitter feeds of any of the usual suspects.