A 9mm double-barrel gun designed like an iPhone has placed police in Europe on high alert after authorities received a warning that it could be flooded illegally into the continent when it goes on sale in the US.
The "iPhone Gun" which has been preordered 12,000 times, is disguised as an iPhone but can transform into a lethal weapon at the touch of a button.
It is believed the weapon will be imported to European criminals within days, as officials struggle to control the borders amid terror fears, The Evening Standard reported.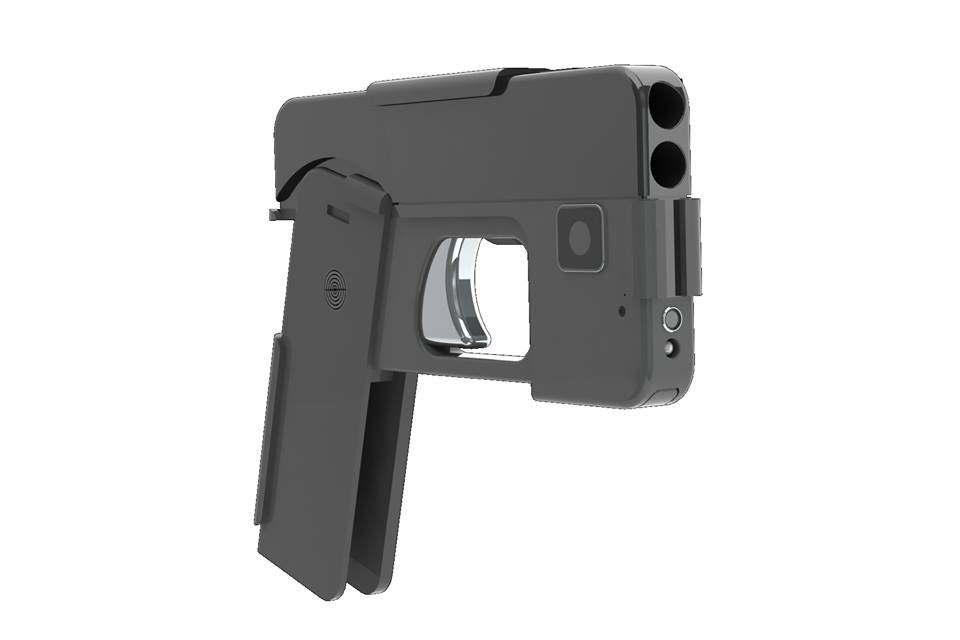 The device will go on sale for around 330 pounds (Approximately Rs 27,500) half the price of an actual iPhone 7. Belgian police, who are already on high alert following a spate of terrorist attacks in Europe in recent months, were issued a warning about the gun, the report said.
An alert sent to Belgian police at the weekend said that although no copies had yet been found, the weapons were expected to turn up on European streets soon.
"To the eye, nothing can distinguish it from a mobile telephone," said the Belgian police alert, reported by Derni re Heure newspaper.
"Most people possess a smartphone, meaning that it can pass completely overlooked."
Created by Minnesota-based manufacturer Ideal Conceal, the gun goes on sale in the US next week. The company said on its Facebook page: "Smartphones are everywhere, so your new pistol will easily blend in with today's environment. In its locked position, it will be virtually undetectable because it hides in plain sight."
In July last year, a passenger travelling through Stansted Airport in Essex was stopped by police for carrying an iPhone case designed to look like a gun.