The Indian women's ice-hockey team doesn't get paid. They don't get awards. They don't get plots of land, medals or recognition. They are not famous. Most times, they pool in money and travel for tournaments. They make do by training on ice rinks which are one-third the size of international standards. A lot of their kits are borrowed: gloves, chest guards, ice skates, helmets and sticks. On an average, it takes kit worth Rs 50,000 for an outfield player. It takes about Rs 1 lakh for a goalkeeper. The government doesn't fund them. Their sport doesn't even have a national federation.
They lost the first match 8-1 against Singapore. But considering what they've had to go through, they're already winners.
—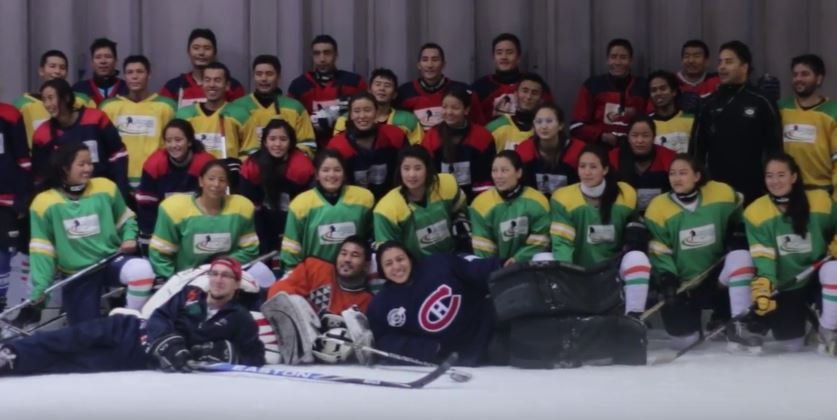 Rinchen Dolma is shy, wary of the lapel mic and looks away from the camera when we met her for an interview ahead of the women's team's first international — the Challenge Cup of Asia Division I in Chinese Taipei. She's fit, taller than an average Indian woman and has walks with a swagger. She is the captain, the leader of the side, but admits that she gets nervous with these responsibilities. 
However, she's pretty clear on why she's playing the game. 
Fame? "Nai (no)." 
Money? "Nai (no)." 
Do you come on TV? "Nai (no)."
So what is the motivation?
To try and promote the sport and make it a bigger and more popular sport. The attempt is to encourage other players to play. Josh hi hai, aur interest. Khelna hi khelna hai (All there is, is the enthusiasm and interest. We want to play, that's all.)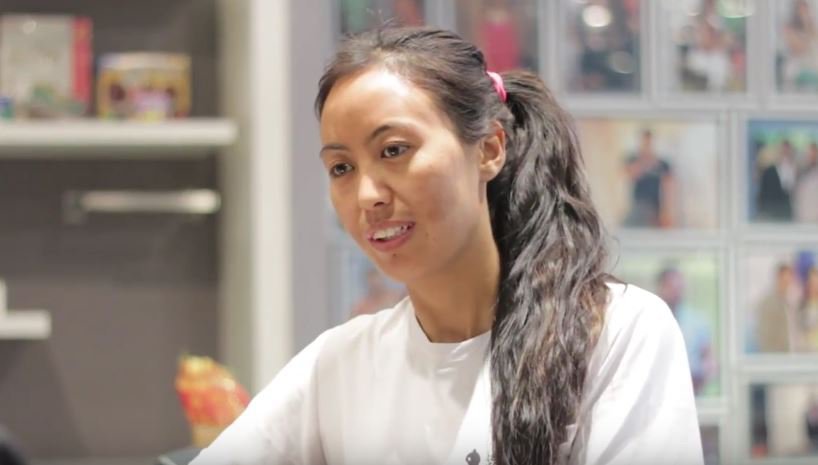 Rinchen picked up a hockey stick in 2001, at the age of 15. Since then, she has been a part of the ice hockey circuit. In Ladakh, she gets recognised. But outside her hometown, she's just another person.
I get recognised in Ladakh and it feels very proud. Outside (Ladakh) I feel like an aam aadmi. 
Two players in the women's team have given up their 12th standard board exams to travel. One is a mother, but has the full backing of her family to play. The rest of the team is made up of students, some based in Delhi as well. But it wasn't easy to put this team together. 
—
Harjinder Singh is the secretary of the Ice Hockey Association of India. When he first dabbled with the sport in 2000, the men's team would wear cricket pads while playing. Ice-hockey pads cost Rs 35,000 or more, crickets pads cost around Rs 3,000. 
"They would stick blades onto army boots, and because the cricket pads couldn't take the force of the puck they would stuff thermocol into the spaces," he said.
It's safe to say that he's a one-man show when it comes to taking care of the sport in the country. Apart from shelling out his own money ("pooled together all my credit cards for international tournaments"), he started the crowd-funding initiative which raised Rs 50 lakhs in 2015 so the men's team could travel for the International Ice Hockey Federation Challenge Cup.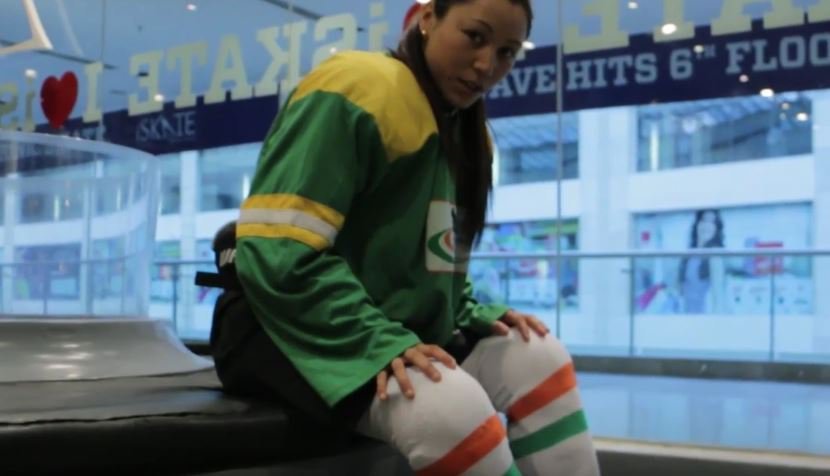 That money has been used up in buying equipment and funding international trips. But some of it has gone into sending the women's team to Chinese Taipei. The government has promised to foot 50 percent of the bill, which came to Rs 5.25 lakhs. The women's team will get lodging and food at the host nation but there is no money left to pay as daily allowance.
This time the crowd funding has generated just Rs 1.5 lakhs.
The players are so desperate to play that they would give anything to be in the team. Harjinder himself is very open to giving a chance to whoever plays well. Two members in the men's team are marshalls at iSkate in Gurgaon — the facility where the Indian teams train.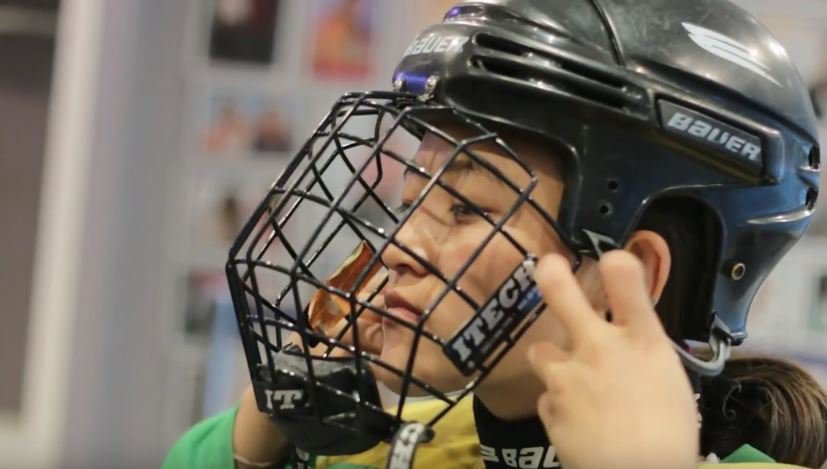 He's also the go-to man when schools refuse to let children travel for these tournaments: "Badde mushkil se haath paer joddke le aaye hain (had to go down on our knees and beg schools to let the children play)," he says about a player.
Once the players were selected, the issue was of passports. Sushma Swaraj and the Ministry of External Affairs got into action to sort out eight passports at the last moment.
"When good things, happen, they all happen together," Harjinder said.
—
Both teams know they have to win games to justify the funding they are getting. The cruel thing about sport is that only those who win get noticed. And India's ice-hockey scene desperately needs to have something going for it.
"I told the boys that even if we would have won one match in Kuwait, things could have been different. But sometimes I think that even if we win, where are the rinks to practice?" Harjinder said. 
Ice-hockey infrastructure is a real problem in the country. But the association has hired an international rink specialist to repair up the one lying unused in Dehradun.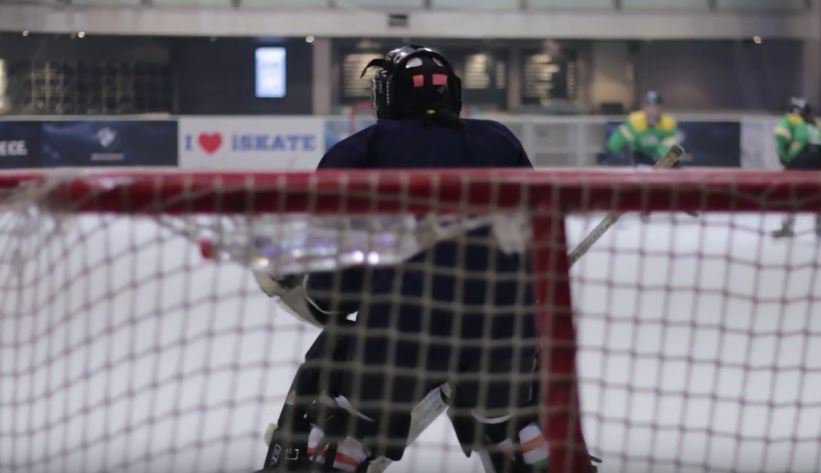 The women's team have Malaysia, Singapore, Thailand and Chinese Taipei in their group. They need to finish in the top two to qualify as one of the 12 best teams in Asia. That would take them to the Asian Winter Games next year – the ultimate goal.
"We're nervous because we have to do something when we go there. We are giving our everything, but there is excitement as well since we are travelling for the first time for a tournament abroad," Rinchen said.
The difficulties are many, but the nerves are understandable. And even if these brave women come back without a single point — they're already winners for making it to their first international tournament.