Jamyang Tsering Namgyal, BJP MP from Ladakh won a lot of praise after his fierce speech in Lok Sabha in support of the government's decision to revoke Article 370.
My young friend, Jamyang Tsering Namgyal who is @MPLadakh delivered an outstanding speech in the Lok Sabha while discussing key bills on J&K. He coherently presents the aspirations of our sisters and brothers from Ladakh. It is a must hear! https://t.co/XN8dGcTwx6

— Narendra Modi (@narendramodi) August 6, 2019
The 34-year-old MP not only earned appreciation for his passionate speech, but also received record-breaking friend requests on Facebook. 
I cannot accept more friend request on Facebook Account as the limit of 5000 is crossed. So may please hit like and stay tuned with my official Facebook page attached here:https://t.co/k7syTHZ0k6

— Jamyang Tsering Namgyal (@MPLadakh) August 7, 2019
With no political connections or background, he has been hailed for making a big name in politics.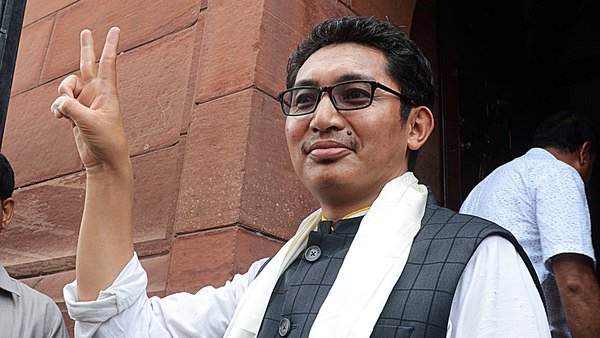 Known by his initials JTN, among his friends, Namgyal comes from a humble background. His father serves as a carpenter in Military Engineering Service.
His first tryst with politics happened when he was pursuing his Bachelors in Arts at the University of Jammu. As a student leader, he served as the President of All Ladakh Student Association for a year.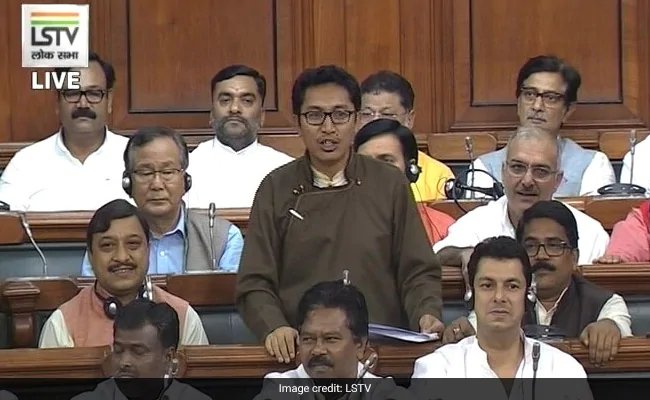 Later, in 2012, he became a member of BJP and started working with BJP leader from Ladakh, Thupstan Chhewang.
Elaborating about his work in an interview, he said:
"We used to go from village to village, campaigning and spreading information about our manifesto. My life took a complete U-turn after that."
His efforts in handling the campaign for Chhewang turned out to be successful and Chhewang won the seat in 2014 Lok Sabha elections.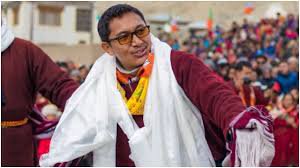 Namgyal entered into mainstream politics when he decided to contest the elections for the post of councillor for Ladakh Autonomous Hill Development Council in 2015. BJP gave him this chance by giving him a ticket from the Martselang constituency.
He won the poll with a record margin of 825 votes. During his tenure as the Councillor, he fought for the rights of students in the region and also ushered in transparency in several procedures.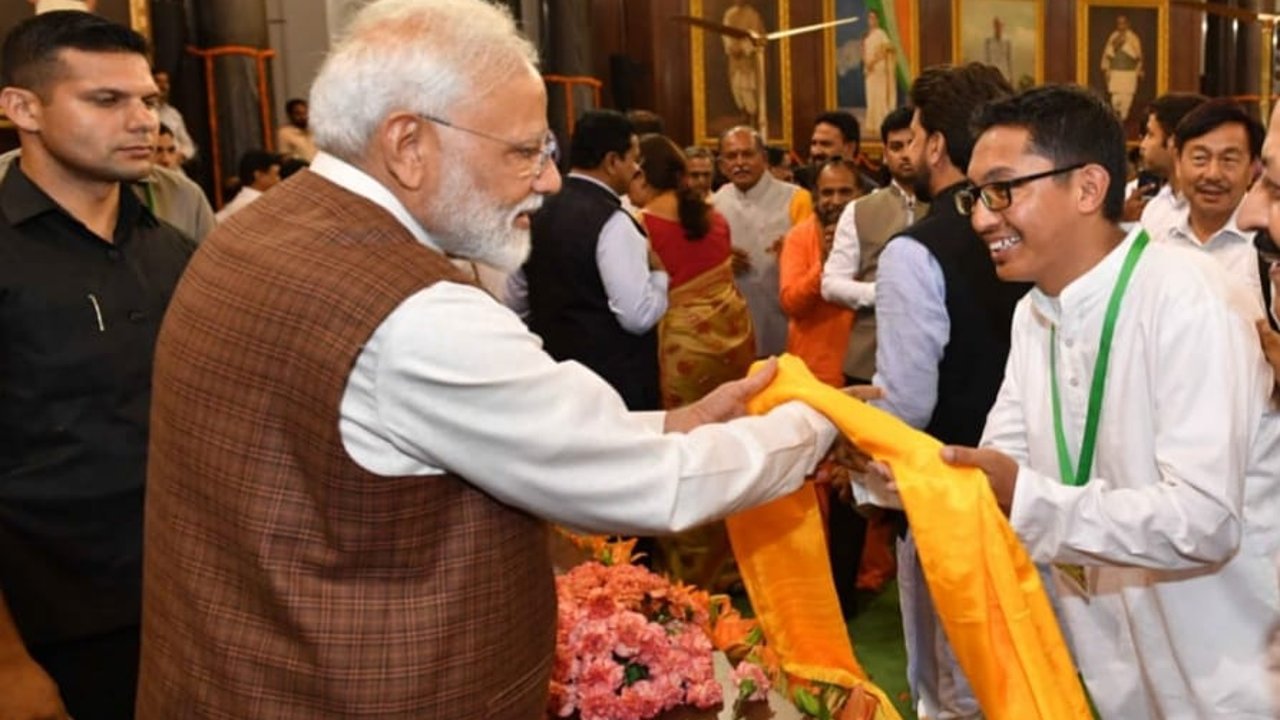 In 2018, Namgyal was unanimously elected as the youngest Chief Executive Councillor of the Ladakh Autonomous Hill Development Council, which administers the Leh district of Ladakh.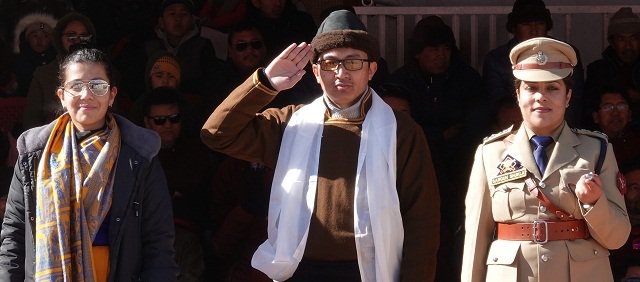 This is when the BJP decided to field him as their candidate from Ladakh in the 2019 Lok Sabha elections. His popularity can be gauged from the fact that he won the seat by a huge margin of almost 11,000 votes.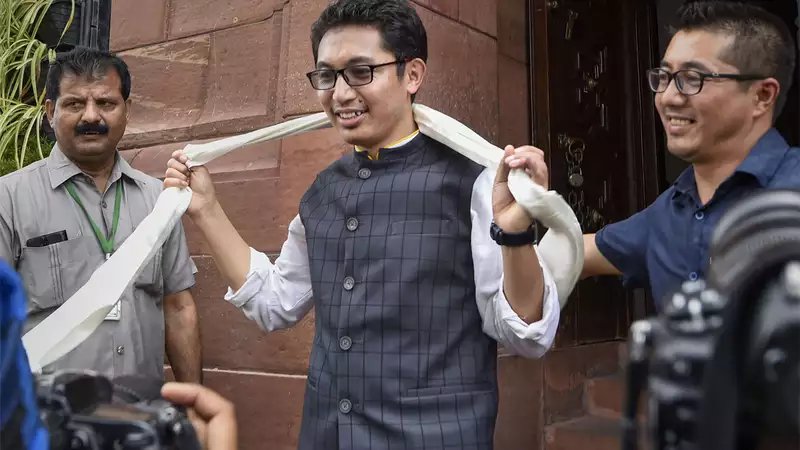 According to sources, with declared assets of ₹9.81 lakhs, he is among the MPs with the lowest number of assets.
Since his election as an MP, his biggest political demands have been that of a Union Territory status for Ladakh, and inclusion of the Bhoti language in the 8th Schedule of the Indian Constitution.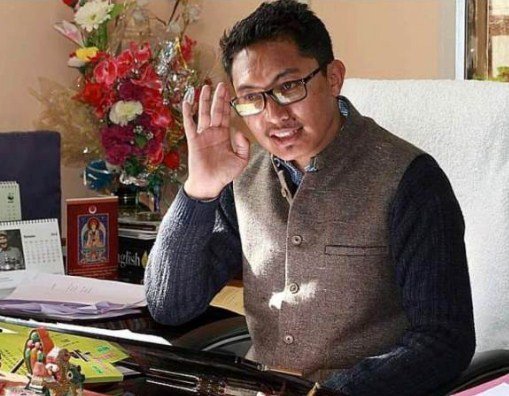 Apart from being a loved politician, Namgyal is also a writer. In an interview, he talked about how writing helps him serve his people.
"I picked up writing during my school days in Leh. I started writing in Ladakhi language, also called Bhoti. I used to write plays, short stories and poetry to raise money for women's associations and vendors. This got me hooked to social work. I don't always need politics to serve my people."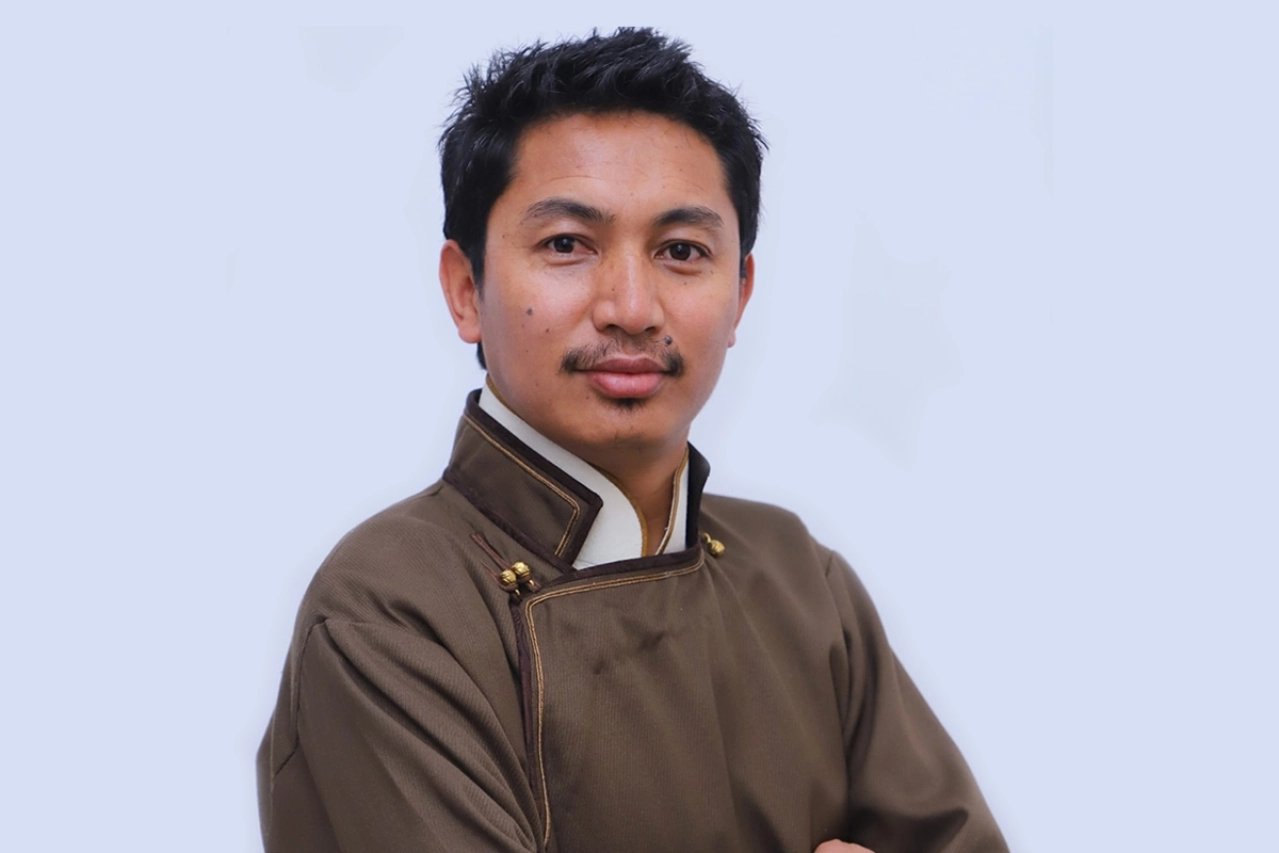 From a following of less than 4,000 on Twitter, Namgyal has gained over 2,00,000 followers after his fiery speech. Sure, his popularity is going to increase manifold in the near future.