Activist-lawyer Prashant Bhushan today accused Arvind Kejriwal of playing the "biggest fraud" on people by diluting the provisions of the Jan Lokpal draft of the Anna movement while Shanti Bhushan demanded the Delhi Chief Minister's resignation.
Bhushan read out certain provisions of the draft Bill, that is yet to be made public by the Delhi government. He claimed that Ministers and officials of the Centre were put under the ambit of the proposed legislation "deliberately" to provoke confrontation.
He said Kejriwal does not like to be questioned like "Modi" so he has chosen not to make the contents of the Bill public. "No activist or movement in India's history has played such a big fraud with people.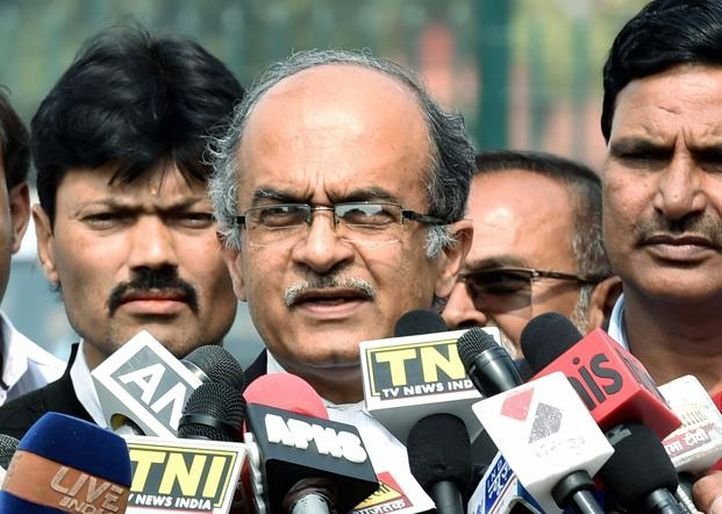 Prashant Bhushan | Source: PTI
This will only ensure that the Central government does not approve and the Bill never gets passed. Kejriwal never had the intention to form a strong Lokpal body," the former AAP leader said. Dissident AAP MLA Pankaj Pushkar, who was also present at the presser at Bhushan's Noida residence, claimed that he had managed to get hold of its copy in his capacity as a member of the Business Advisory Committee.
Bhushan questioned the appointment and removal processes of the Lokpal laid out in the Bill, which was recently cleared by the AAP Cabinet, saying they would put the Ombudsman at the mercy of the city government.
The Bill purportedly says that a four-member selection committee, comprising the Chief Minister, Speaker, Leader of Opposition and Delhi High Court Chief Justice would appoint the Lokpal, while the removal can be ensured by a motion in the Assembly with two-thirds majority.
"Even the Centre's Lokpal Act, which has been termed as jokepal by Kejriwal, is stronger than this Bill. This is a 'mahajokepal'. Kejriwal must resign from office," senior Bhushan said.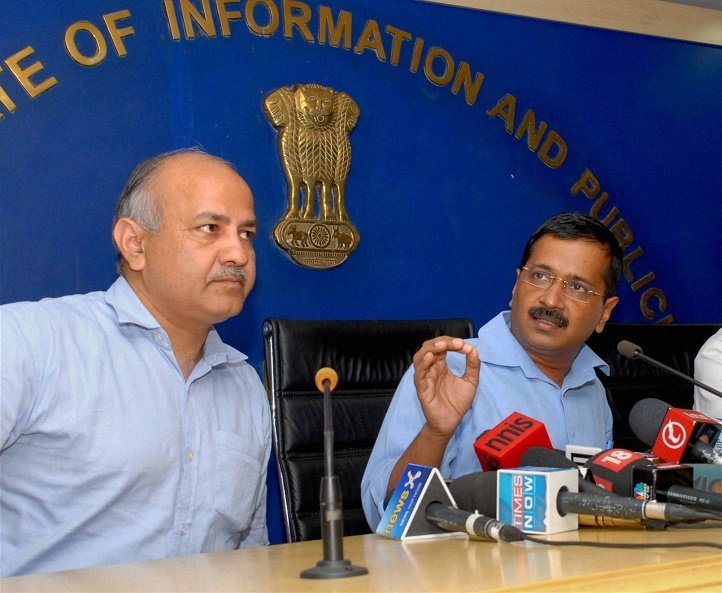 Delhi Chief Minister Arvind Kejriwal (right) along with Deputy CM Manish Sisodia addressing a press conference at Delhi Secretariat in New Delhi | Source: PTI
They said by expanding the jurisdiction of the Lokpal, by proposing to bring Centre under its ambit was uncalled for and aimed at stoking another fight. "In all the draft Lokpals that we have prepared till date, state Lokayuktas are not supposed to have any such powers."
The father-son duo also slammed the alleged provision which stipulates one-year imprisonement for false complaints, which they said will only deter complainants. "So the falsity is to be decided by a sarkari lokpal?" they asked.
"We can now understand why this draft was kept under the wraps. The plan was to pass this maha jokepal Bill and then play victim by claiming that the Centre is obstructing it. Will say nahi karne diya ji," Bhushan said in a mocking tone.