Pakistan Tehreek-e-Insaf (PTI) chairman Imran Khan has ended his marriage with wife Reham Khan. Imran had married ex-BBC weather girl Reham Khan at a low-key wedding ceremony in Pakistan in January.According to PTI spokesperson, the couple divorced with mutual consent. Sources said the couple had been braving some issues for some time, which led to their divorce, reports ARY news .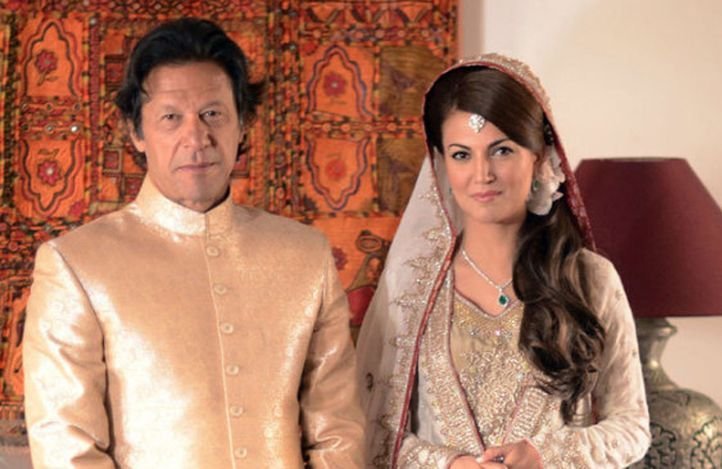 Source: ARY news In September, Imran had expressed 'shock' over claims by a TV channel that bust-up of his marriage with Reham Khan was on cards and termed these reports 'baseless'. A senior journalist had claimed that Imran Khan was regretting his decision to marry Reham and their marriage was "at the verge of collapse."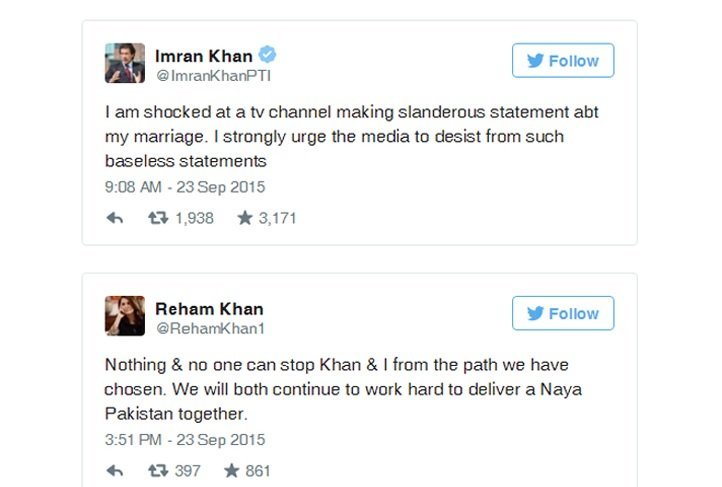 A media statement has been issued by PTI's senior leader Naeemul Haq confirming the news of couple's divorce. He appealed the media to understand the sensitivity of the issue and not spread any rumours.